30 minute cardio playlist
Hi guys! How's the morning going? Hope you're having a great day so far!
Last night I taught spin, which was a lot of fun. It also felt like an ideal amount of time, because it was the first half of a spin/TRX combo class. (Not able to teach the TRX portion right now.) The 30 minutes FLEW by, and I especially love the stadium seating and black lights. The energy was fantastic.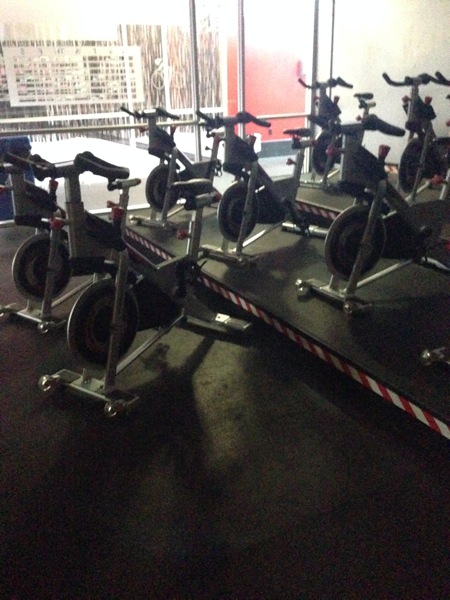 Here's the playlist I put together for the 30 minute portion:
(The Fallout Boy song on my playlist is a Tabata version I made in Garage Band, so the music is loud for the intervals and quiet for the rest. The "500 miles" song is actually the Pitch Perfect mashup of Titanium)
RPE scale:
5-6 flat road. Easy resistance, you could go all day
6-7: start to feel challenged. More difficult to maintain.
8: very challenging. Breathless work.
9: your most challenging, short intervals. As hard as you can go.
Here's what we did, which could be easily adapted to many cardio modes (Stairmill, treadmill, elliptical)
1) Warm up. Keep a nice easy pace and focus on setting up solid form. (RPE 5-6)
2) Jumps: up and down for 8 counts (about 8 sets), 4 counts (about 16 sets), 2 counts (16 sets). On a treadmill, this would be a fun quick tempo song. Pick a quicker pace that you can maintain.
3) Climb with tempo work. Increase the resistance during the verses (up to RPE 7-8)  and pick up your pace during the chorus. 
4) Tabata interval set. 20 seconds as fast as you can go, 10 seconds easy recover x 8 rounds (4 minutes total). RPE 9 for speed portions.
5) Rolling hills. Keep a steady pace as you increase the resistance (up to RPE 7-8). Spend about 2 minutes increasing it to a challenging point, then decrease (RPE 6-7)  and pick up your speed. Repeat.
6) Tempo with resistance. Add in some resistance and try to keep the beat of the music. Hit your RPE 7-8. For the mashup version of the song, we did sprints for the "Titanium" chorus.
7) Heavy climb. Add in resistance every 30 seconds until you hit your RPE 8-9. On the spin bike, stand it up (position 2, eventually out to 3) and increase again to hit your new level 9. (On a treadmill or elliptical, slow down your pace and add more resistance.) Climb until the end of the song.
8) Cool down, shake out your legs, stretch.
Dinner: pasta with homemade alfredo, chicken and arugula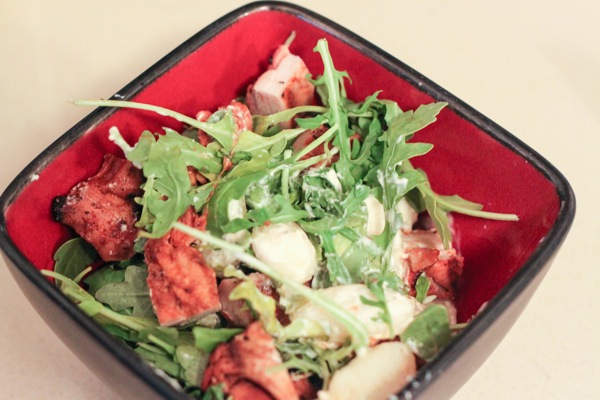 artichokes (boiled with seasonings instead of grilled)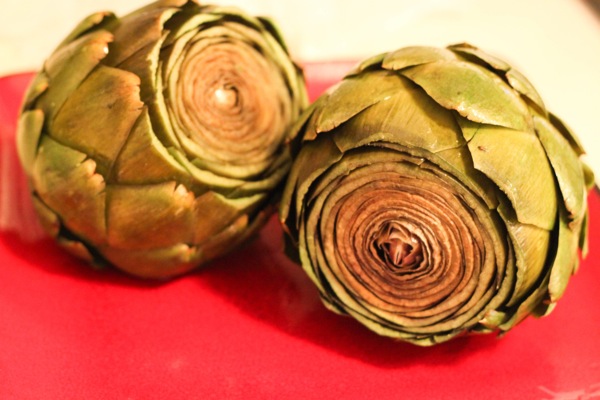 and wine. 🙂
Hope you have a great day! LOVE reading your comments on this post. Not only are some of them absolutely hilarious, but there are some awesome tips for fellow fitness instructors, too.
xoxo
Gina
Any songs you especially love for spin or other workouts right now? This is my current fave Zumba song!