It's not delivery….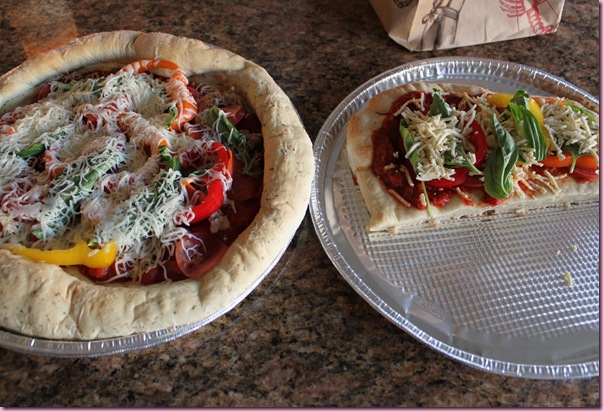 it's dinner, courtesy of my friend Kelly 🙂
She and her baby came over to chill for a while, and brought the Pilot and myself some dinner.
Gluten-free pizza with peppers, basil, and Daiya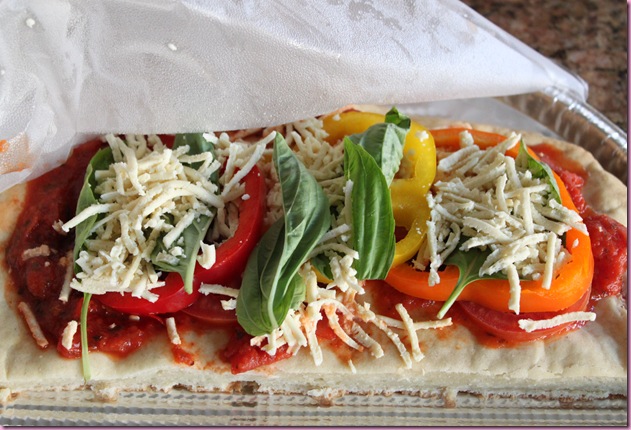 (the Pilot's had reg cheese and pepperoni on there- Kelly and her pilot eat almost exactly the same way my Pilot and I do)
an incredible salad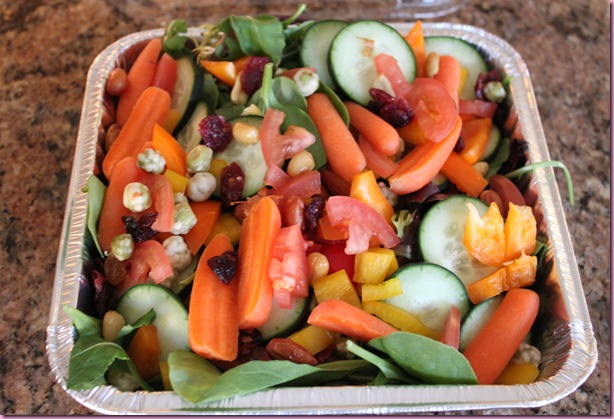 with greens, wasabi peas (!!!!), nuts, veg, dried cranberries
and Bob's Red Mill cookies.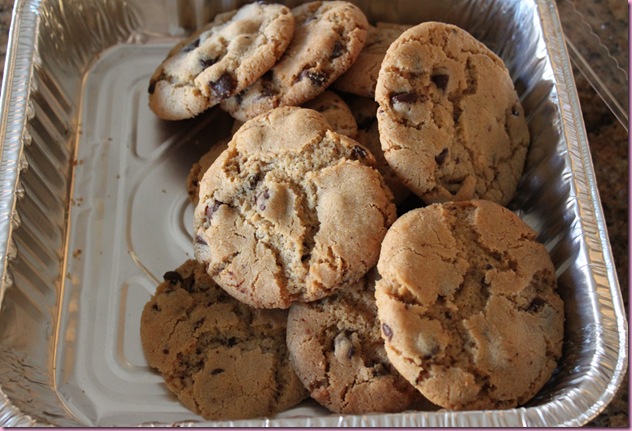 Pizza and cookies are quite possibly my favorite meal… I've been quite the cookie monster while I waited for the pizza to heat up 😉
Thank you guys so much for the amazing feedback on the Winter Shape Up so far! I thought it would be fun to put together some music ideas to go along with it, so here's what I came up with after asking my Tweeps for their current faves:
"I'm A Machine" David Guetta

"Everyone's At It" Lily Allen

"International Love" Pitbull ft Chris Brown

"Never Miss a Beat" Kaiser Chiefs

"Bounce" Calvin Harris

"Paris (Radio Version)" Jay Z and Kanye West

"Hang it Up" the Ting Tings

"Boys" M.I.Z

"Walk" Foo Fighters

"We Found Love" Glee
Bonus about staying home this week: I actually saw Glee when it was on instead of DVR. And I cried. So good.
Hope you're having a gleeful night <3
See ya in the morning!
xoxo
Gina
Something to talk about: What's your current workout power song? LOVE new playlist ideas, and the iPhone could use a music pick-me-up.
*Thank you to Greatist for featuring Fitnessista in their 60 must-read health and fitness blogs <3 I'm definitely in good company with the other friends on the list.