Zumba girl crush + 50 questions
Hi friends! Happy Saturday 🙂 What are you up to this weekend?
Last night, I met up at the mall to meet up with the squadron wives to see a movie. It ended up only being myself and my friend Emily who showed up, so we saw Horrible Bosses and then went to pick up our husbands at the squadron bar. Horrible Bosses was pretty hilare- much better than I thought it would be 😀
When I got home, per my usual Friday-night pre-Zumba ritual, I decided to work on a new warm-up and cool down for today's class. I watched a Tanya Beardsley (my Zumba girl crush and hero) ZIN video for inspiration: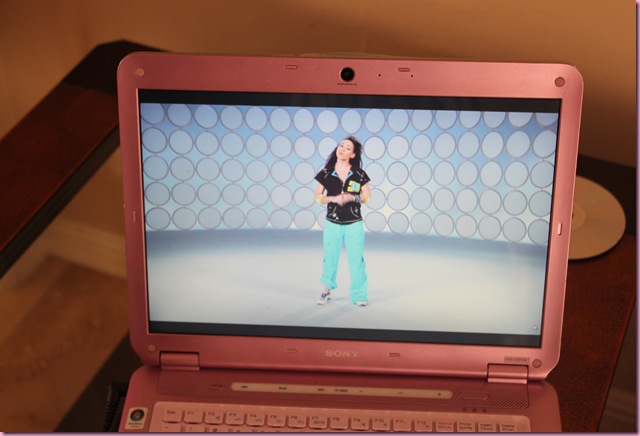 and instantly in my mind Good-to-Great-ed her.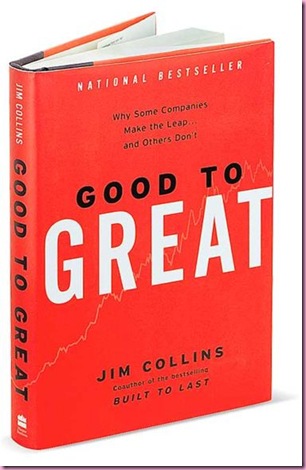 Source
(One of my fave books.. if you haven't read it, it's definitely worth checking out)
I thought about the fact that there are SO many good Zumba instructors out there, but only a fraction of them are GREAT. Why is Tanya Beardsley so awesome?
1) Natural talent- the kind that can't be taught. She can move parts of her body that I have yet to locate, but it's good inspiration to practice.

2) She feels the music. It's obvious that she's doing something she truly loves, and it shows.

3) It isn't about being *perfect*. She sticks to the classic Zumba format, but adds in crazy moves and fun little quirky things. Even though she's a trained classical dancer (she did ballroom competitions pre-Zumba), when she does Zumba, it's more about fun than having perfect feet or arms.
Evaluating others I admire like this helps motivate me to do better 🙂 Who's someone you truly admire, and why are they so great at what they do?
This morning's breakfast feast was enjoyed on our new World Market table: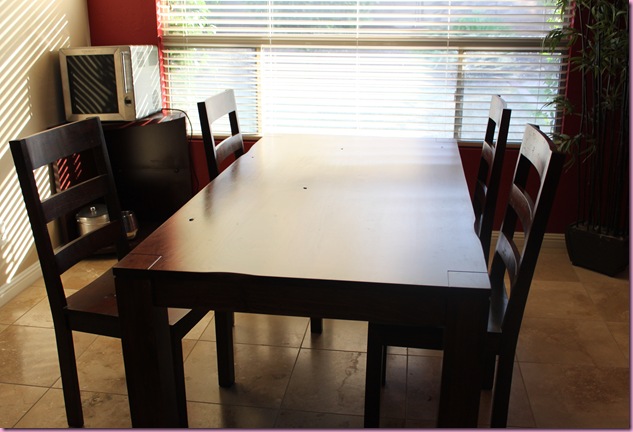 [We have to go to the other WM today to pick up the other two chairs)
I'm so excited to put a baller centerpiece together 🙂 Let me know if you have any ideas! I'm thinking some kind of huge vase with orchids? We'll see…
Bfast: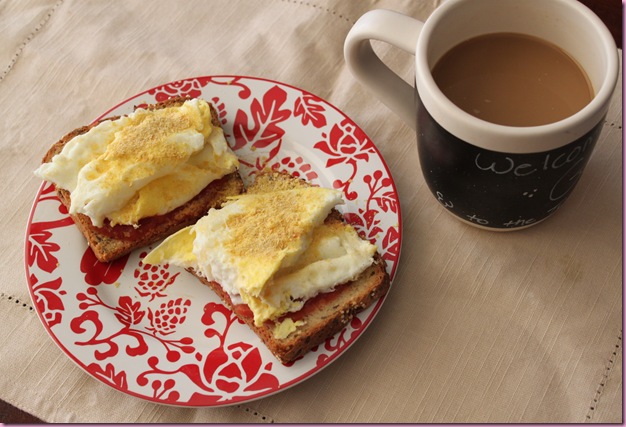 2 pieces of GF toast with salsa, egg, nutritional yeast, coffee + almond milk
Work snack: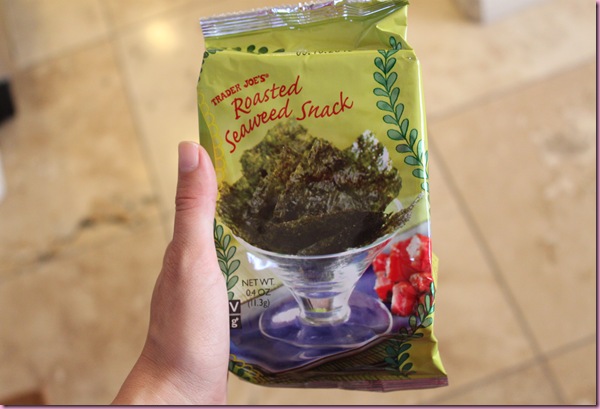 I'm off to do the work thang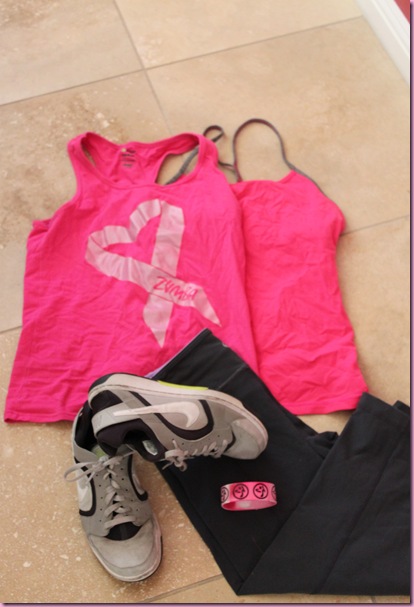 [I was shocked to actually find a Zumba outfit in the boxes of clothes yet to be put away. It's a little –lot- wrinkly, but I'll still call it a win]
and the Pilot is hard at work getting the internet hooked up.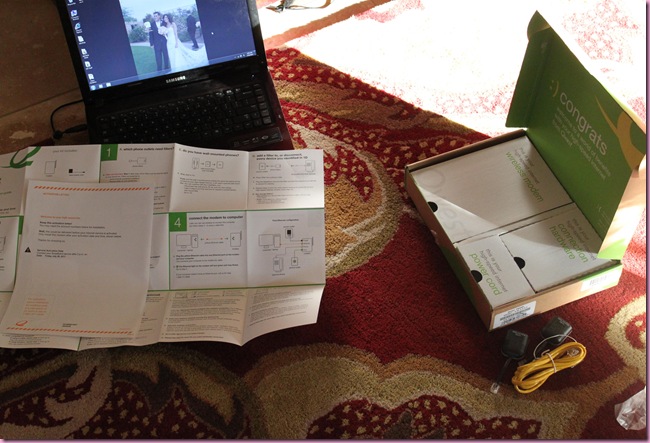 See ya after work!
xoxo
Gina
Something to think: This is an amazing list of thought-provoking questions I found *here*. Feel free to answer one or as many as you like in the comments section- I'd love to read them 🙂
I'll go first:
12. If you could offer a newborn child only one piece of advice, what would it be? Show love and kindness to as many people as you can. We never know what someone else is going through, and simple courtesies go a long way.
31. At what time in your recent past have you felt most passionate and alive? While I was at the Dance Trance workout in January. It felt SO good to dance and move all day.. I'd like to start teaching again after the little guy is born because I really do miss it.
37. If you just won a million dollars, would you quit your job? Nope. I love every second of writing this little blog <3
50 questions that will free your mind:

These questions have no right or wrong answers.

Because sometimes asking the right questions is the answer.

How old would you be if you didn't know how old you are?
Which is worse, failing or never trying?
If life is so short, why do we do so many things we don't like and like so many things we don't do?
When it's all said and done, will you have said more than you've done?
What is the one thing you'd most like to change about the world?
If happiness was the national currency, what kind of work would make you rich?
Are you doing what you believe in, or are you settling for what you are doing?
If the average human life span was 40 years, how would you live your life differently?
To what degree have you actually controlled the course your life has taken?
Are you more worried about doing things right, or doing the right things?
You're having lunch with three people you respect and admire.  They all start criticizing a close friend of yours, not knowing she is your friend.  The criticism is distasteful and unjustified.  What do you do?
If you could offer a newborn child only one piece of advice, what would it be?
Would you break the law to save a loved one?
Have you ever seen insanity where you later saw creativity?
What's something you know you do differently than most people?
How come the things that make you happy don't make everyone happy?
What one thing have you not done that you really want to do?  What's holding you back?
Are you holding onto something you need to let go of?
If you had to move to a state or country besides the one you currently live in, where would you move and why?
Do you push the elevator button more than once?  Do you really believe it makes the elevator faster?
Would you rather be a worried genius or a joyful simpleton?
Why are you, you?
Have you been the kind of friend you want as a friend?
Which is worse, when a good friend moves away, or losing touch with a good friend who lives right near you?
What are you most grateful for?
Would you rather lose all of your old memories, or never be able to make new ones?
Is is possible to know the truth without challenging it first?
Has your greatest fear ever come true?
Do you remember that time 5 years ago when you were extremely upset?  Does it really matter now?
What is your happiest childhood memory?  What makes it so special?
At what time in your recent past have you felt most passionate and alive?
If not now, then when?
If you haven't achieved it yet, what do you have to lose?
Have you ever been with someone, said nothing, and walked away feeling like you just had the best conversation ever?
Why do religions that support love cause so many wars?
Is it possible to know, without a doubt, what is good and what is evil?
If you just won a million dollars, would you quit your job?
Would you rather have less work to do, or more work you actually enjoy doing?
Do you feel like you've lived this day a hundred times before?
When was the last time you marched into the dark with only the soft glow of an idea you strongly believed in?
If you knew that everyone you know was going to die tomorrow, who would you visit today?
Would you be willing to reduce your life expectancy by 10 years to become extremely attractive or famous?
What is the difference between being alive and truly living?
When is it time to stop calculating risk and rewards, and just go ahead and do what you know is right?
If we learn from our mistakes, why are we always so afraid to make a mistake?
What would you do differently if you knew nobody would judge you?
When was the last time you noticed the sound of your own breathing?
What do you love?  Have any of your recent actions openly expressed this love?
In 5 years from now, will you remember what you did yesterday?  What about the day before that?  Or the day before that?
Decisions are being made right now.  The question is:  Are you making them for yourself, or are you letting others make them for you?

Please share your thoughts with us in the comments section below.

And check out these books for more thought-provoking questions: