A comfy guest room with a small space
This post is sponsored by Leesa.
There's quite a bit happening in our house right now! We're moving a ton of baby items in from storage, shuffling things around, starting to baby-proof, and redecorating. And…because I'm crazy, I thought I'd make some changes to Livi's room, too (I think it's safe to say that nesting is in overdrive). One of the areas where we've had to get the most creative is with our guest room, which is transforming to guest room/nursery. With the new addition making her appearance in the not-too-distant future, we're expecting some family and family friends over the next few months and we want a nice space for them while still having a nursery ready for use.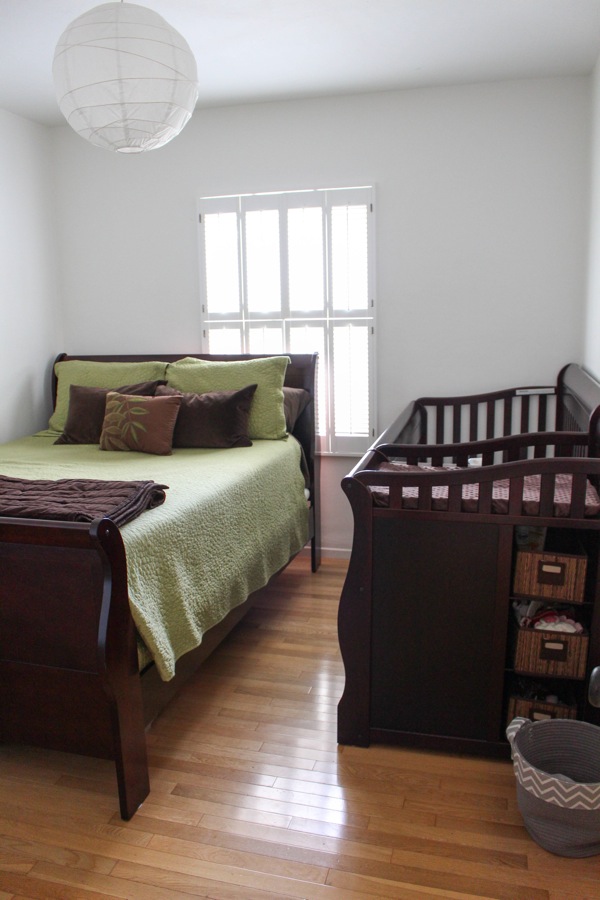 (Don't worry, the little lady will be in our room for the first couple of months. We won't subject houseguests to a crying baby next to their bed haha.)
Even though it's a small space, I've been trying to brainstorm some ideas to maximize it. I've stowed away as much as I can to reduce clutter, and also am trying to make it as comfy as possible. I put together some ideas that might make these small accommodations feel a little less cramped.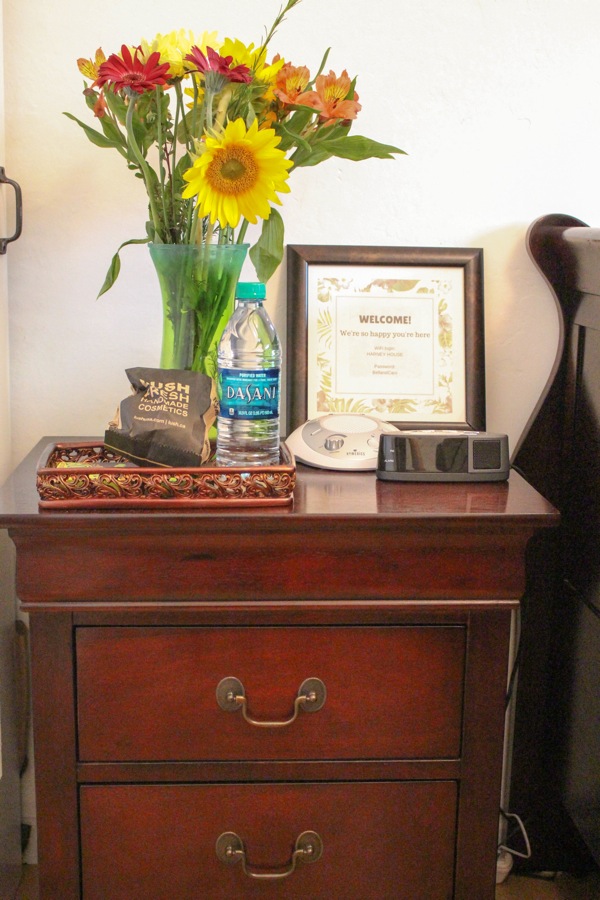 Some of the things I like to add, or think have helped:
-A small bouquet of flowers. Fresh flowers always brighten up a space.
-A frame with our WiFi login info, and small dish for jewelry with a house key inside
-A San Diego book with tips for exploring
-A small gift, like handmade soap or local chocolate bars
-Some nice prints to hang (on the way)
-A white noise machine
-Bottle of water
-Stock with fresh towels and extra blankets
I think a comfy bed makes a difference, too. 🙂 Read on if you'd like to learn more about Leesa, this amazing mattress company.
Leesa offered to send us one of their mattresses to try out, and I was immediately excited to check it out as they're like the TOMS of mattresses. For every 10 they sell, they donate one to a shelter.
The mattresses are offered in all sizes, and have unique foam layers including a memory foam and a top layer that's perforated to keep you cool. Also, the mattresses are ordered entirely online -there aren't any awkward mattress stores to visit- and they're shipped in a compact box. The mattress expands upon opening it.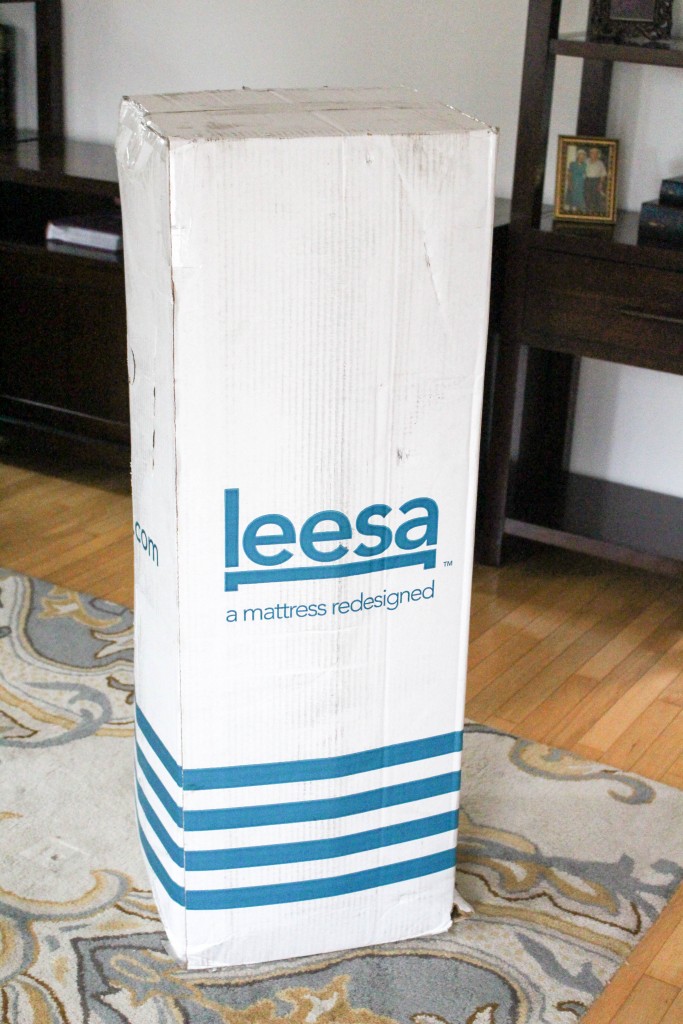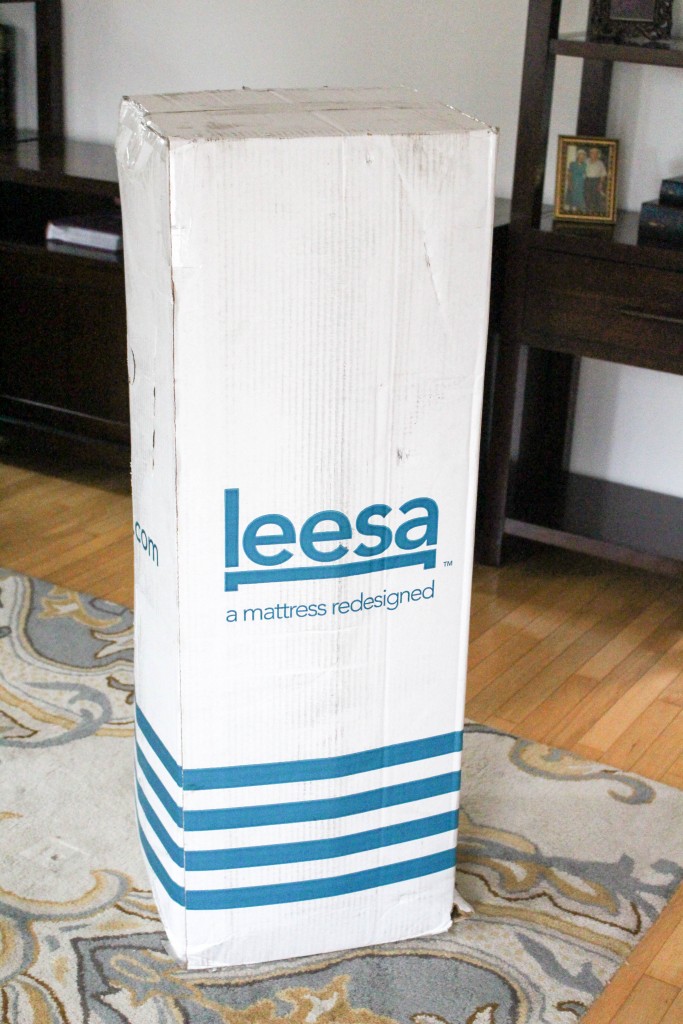 I took a video to show the process:
Getting the mattress out and set up was really simple.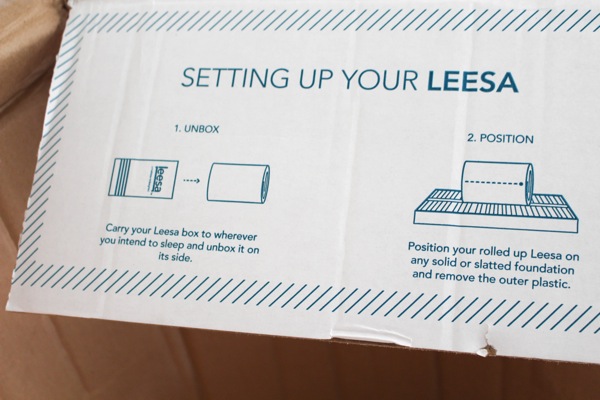 Of course, we had to test it out immediately and gave it a huge thumbs up.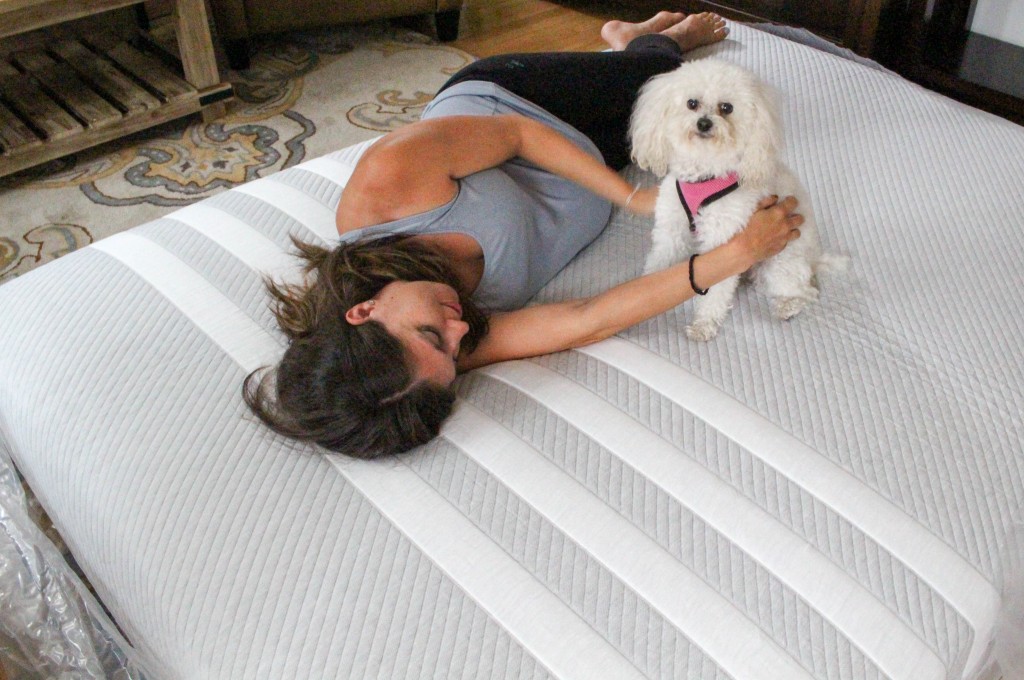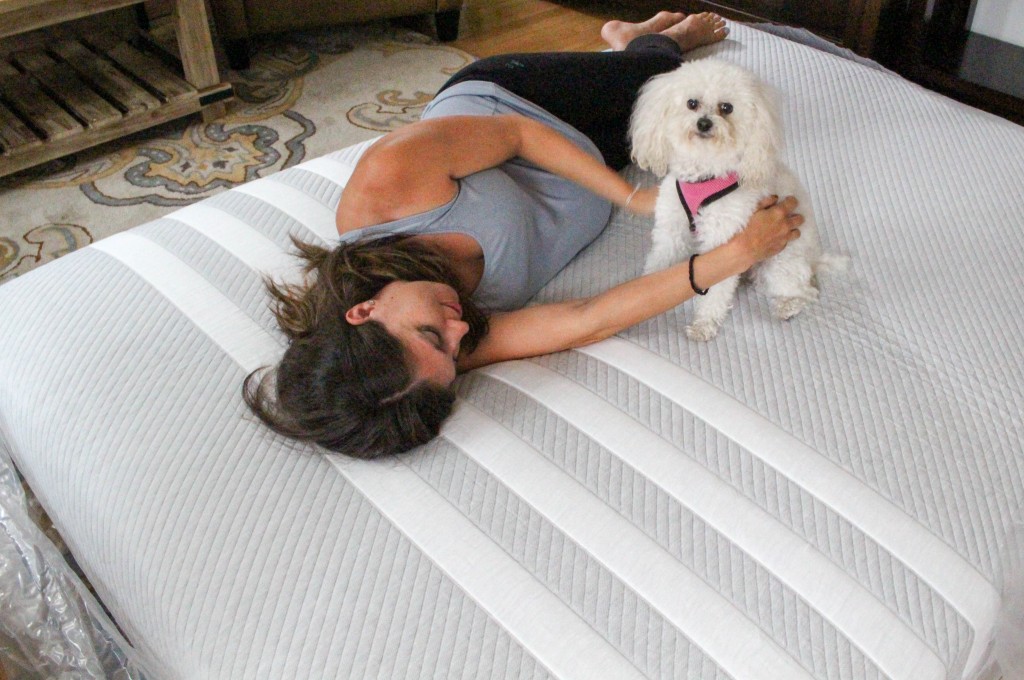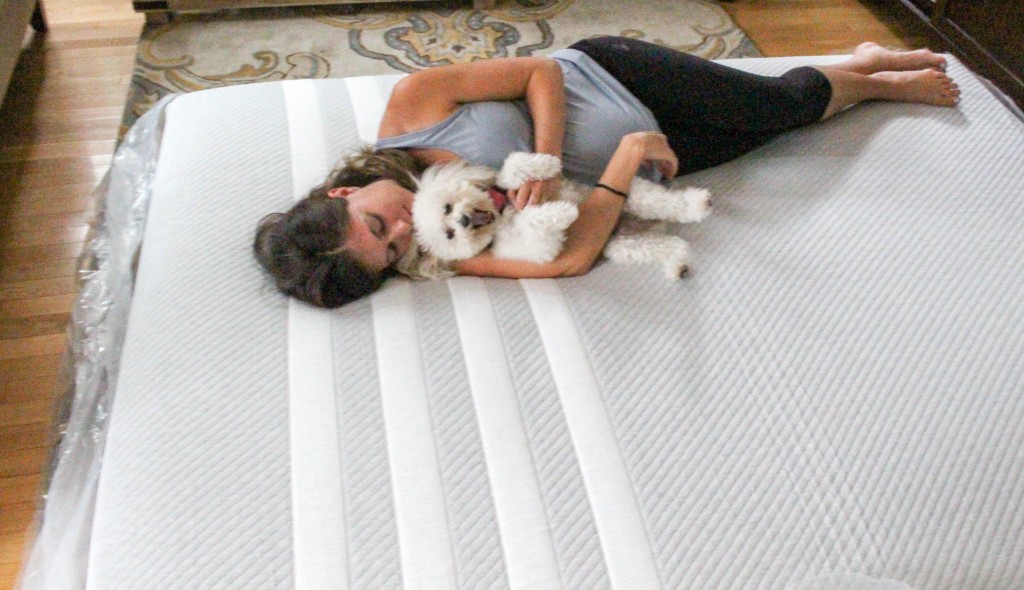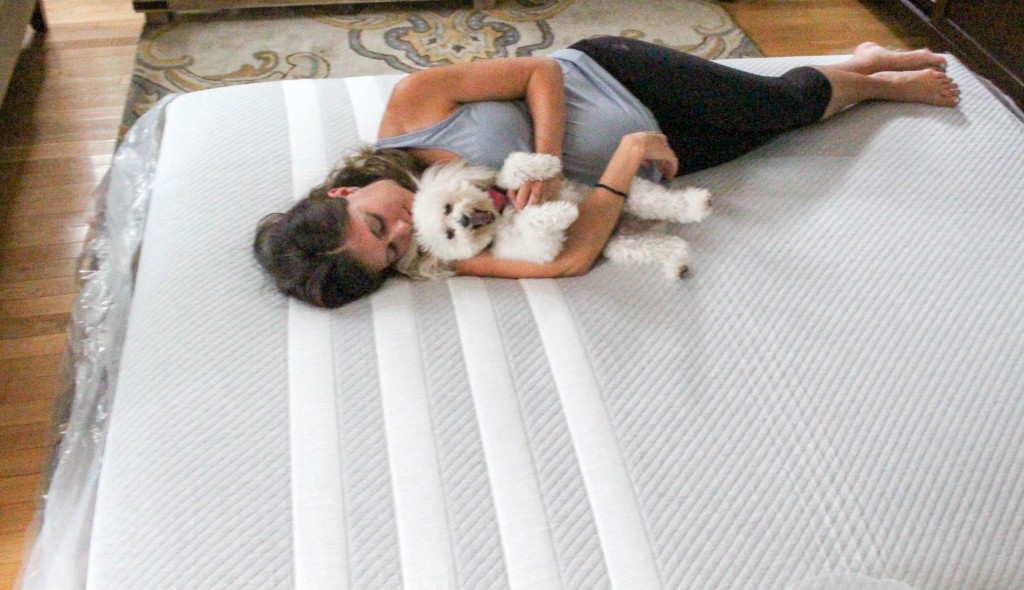 Leesa offered an awesome deal for reader friends, too. The first 20 to order with the code FITNESSISTA will get $75 off!
I was surprised by how fluffy yet supportive it felt. The fabric is extremely light, cool, and comfortable. We put the previous mattress into storage, ready for use for the next time we move! Our Tucson house has an extra guest room so we will need if/when we eventually make it back there.
Do you have any tips for maximizing a smaller space, or making a guest room more comfy?
xoxo
Gina
This post is sponsored by Leesa. Thank you so much for supporting this blog and the companies who help to support our family.