Hiiiii 😀 Happy Sunday! Hope you're having a beautiful and relaxing day <3
For my lunch break yesterday, I came home to have a random lunch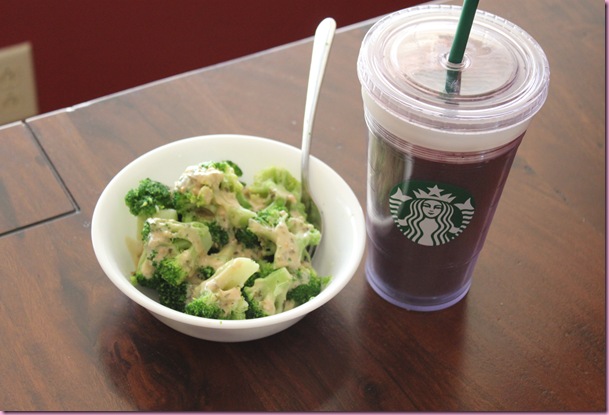 2 smoothies (almond milk, banana, frozen organic berries, Sun Warrior, almond butter, cacao powder, cinnamon and stevia) + a bowl of broccoli with Goddess dressing
then I took a little pre-Zumba nap with Bell 😉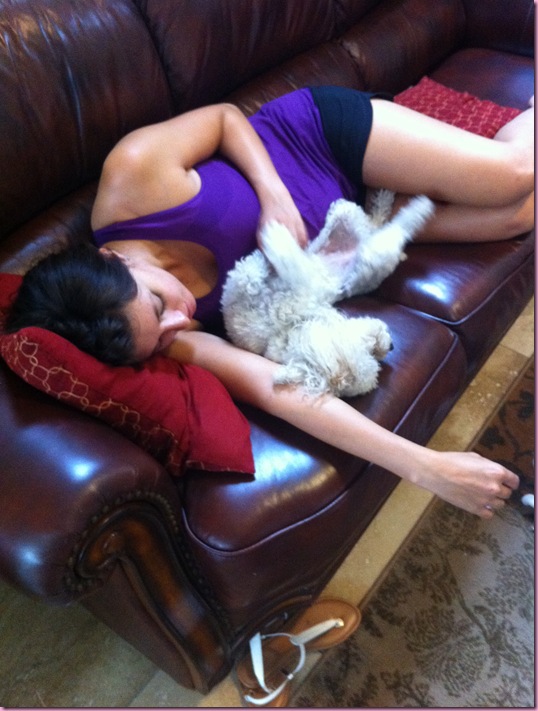 When I left to teach Zumba (my last class of the day), I was a little stressed out. Our internet modem got here a day late, and the connections in the house are different than the standard one- no phone jacks, it's cable only. We couldn't figure out how to get it set up, and the cable people wouldn't be able to get here until next week. I was not really stoked about living at a coffee shop for the next few days…. especially since I have an enormous project due tomorrow that I need the internet for.
I went to teach Zumba, which ended up being one of the best classes ever. I did a few new dances, it was PACKED, and everyone was yelling and shaking it… a Zumba dream
aaaaaand when I came home, we had internet, cable and a new sectional from Crate and Barrel. My husband is a magician.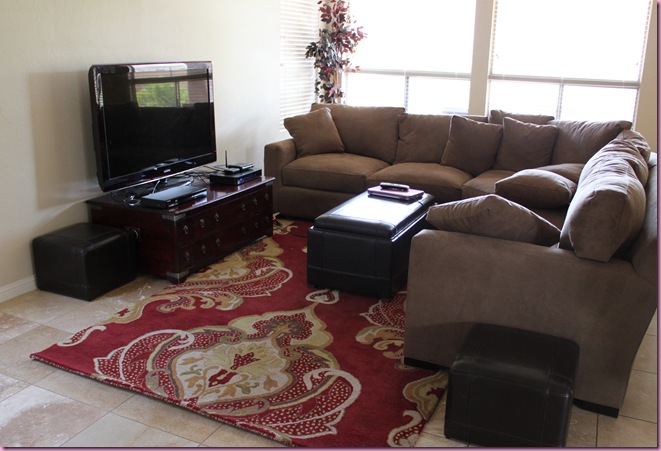 *3-piece Axis Wedge in Coffee
[Side note: sometimes we call Crate and Barrel "Cracken and Barrel" and say it like pirates. We're really cool, haha]
So exciting to have technology and a comfy place to chill!!!
Kyle and Meg came over last night to hang out, and brought Eclectic Cafe to-go.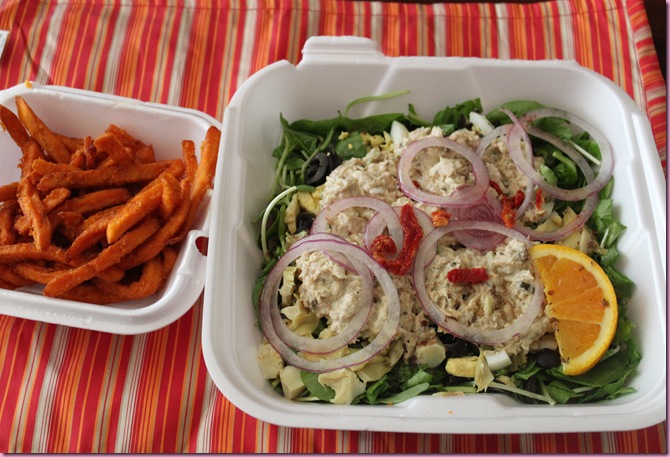 Saturday night is usually my treat night, so I giant tuna salad + order of sweet potato fries 🙂
It was so nice to see people LIVING in the living room: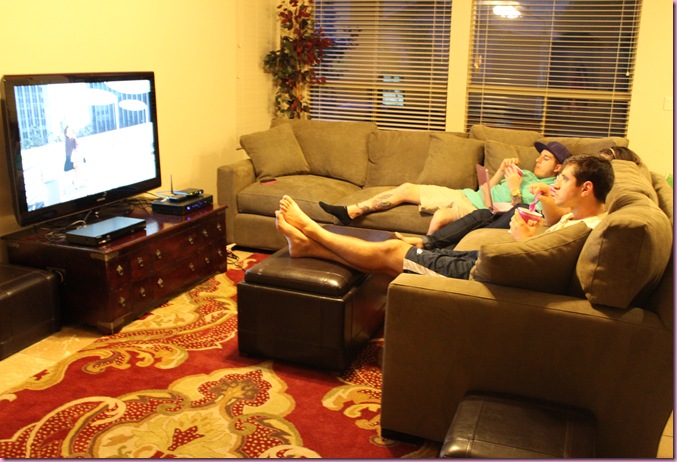 Big change from this, eh?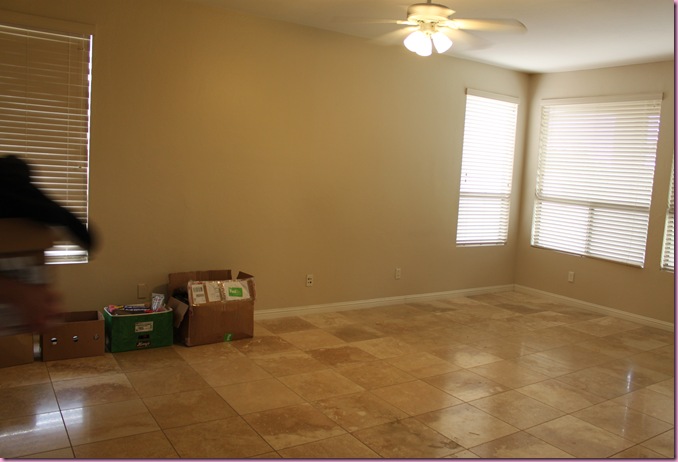 The boys went to pick up froyo for dessert, while Meg and I stayed here. I was way too full from dinner, but asked them to pick up something for this little lady: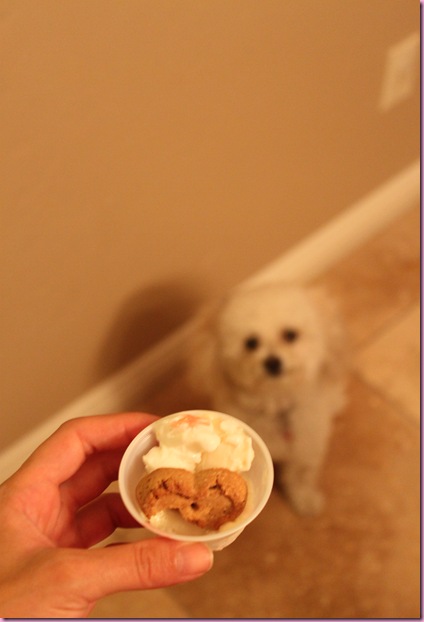 A tiny serving of froyo with half a doggie treat. She was very happy 🙂
We all watched Hoarders and everyone else watched Jurrasic Park 3 while I snoozed on the couch (dinosaurs scare me) and called it a night.
SO much to do today! Time to werk 🙂
xoxo
Gina
Something to do:
It's Sunday! Take a few minutes to plan out your meals and workouts for the week. It will make grocery shopping so much easier, and it's always better to hit up the gym with an idea of what you'd like to do that day <3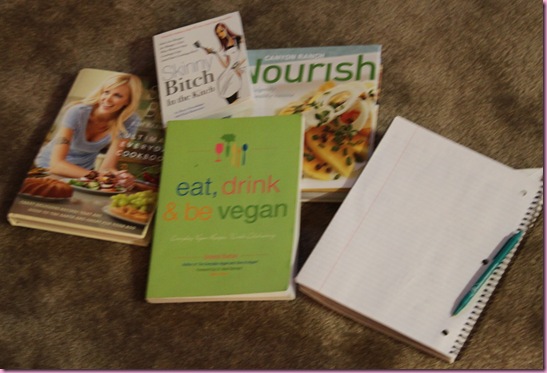 I'm actually cooking in the new kitchen this week! Let me know if there's anything you'd like to see 🙂