Hi friends! How was your Friday? Hope you had a wonderful start to your weekend 🙂 I'm so glad ya enjoyed the restaurant dining post!
I utilized those skillz at dinner tonight:
[warning: iPhone photos ahead]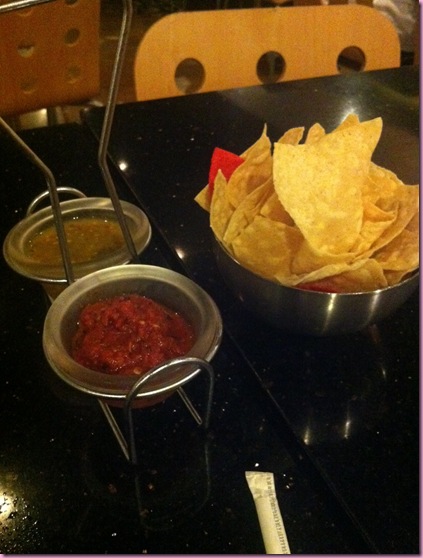 We ate at Zivaz, which is pretty much like the Mexican version of Pei Wei 😀 Of course, I enjoyed some chips and salsa
and soup + salad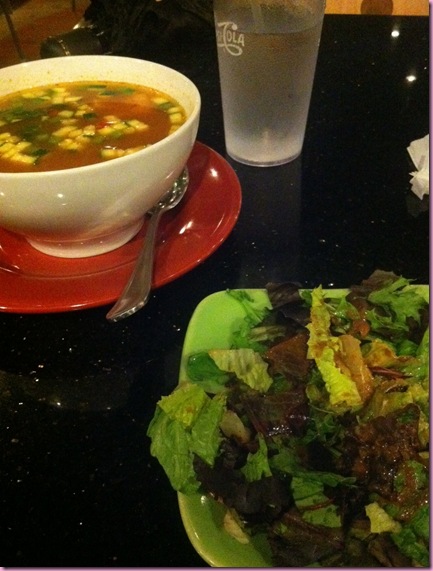 Bella and I were out and about this afternoon: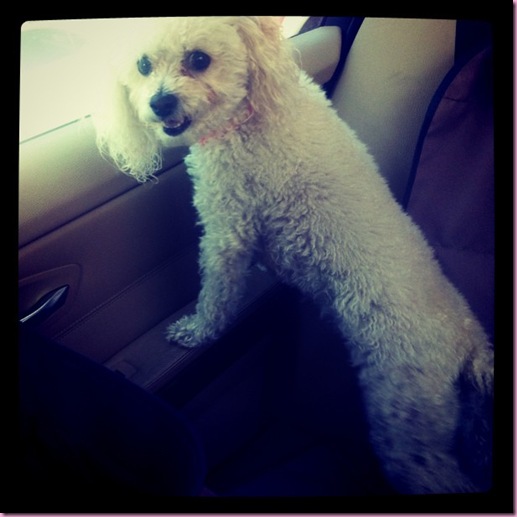 [I usually drop her off at the madre's while I run errands so she can hang out with people]
and it was a combo of productivity and laying low.. I'm still fighting whatever this cold/allergy/ick is.
But, I really believe that there are magical healing powers in pumpkin spice lattes 😉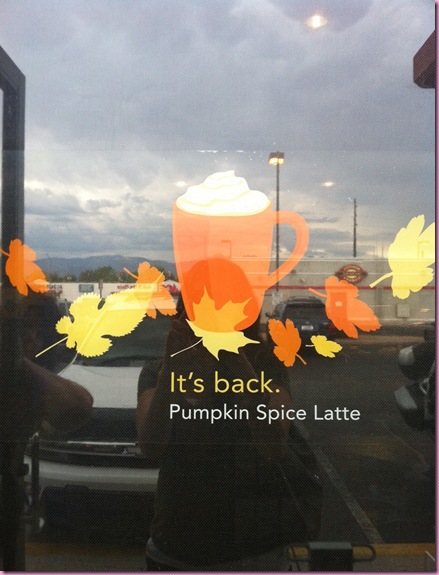 My fall drink of choice is the occasional short soy decaf latte with 1 pump of pumpkin spice.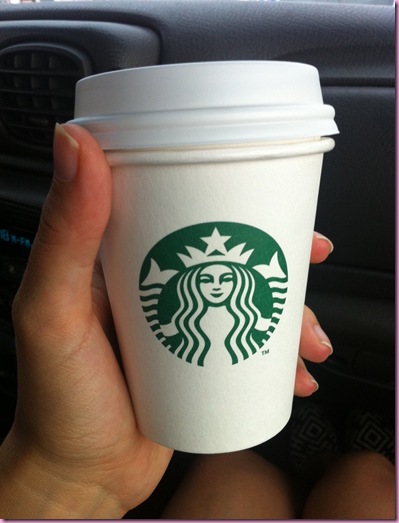 Autumn in a cup.
It was amazing, but it would have been even better with almond milk 😉
Speaking of, check out the pic that Janiek sent me: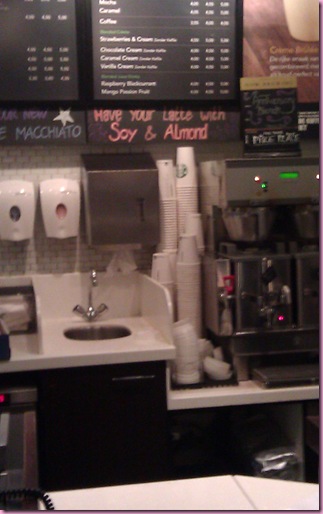 In Amsterdam, you can have your latte with soy OR almond milk…..
Maybe that's a hint that it's on its way to the states? (please?!)
The other exciting event of the evening was when the Pilot and I checked out mattresses for the new bed frame.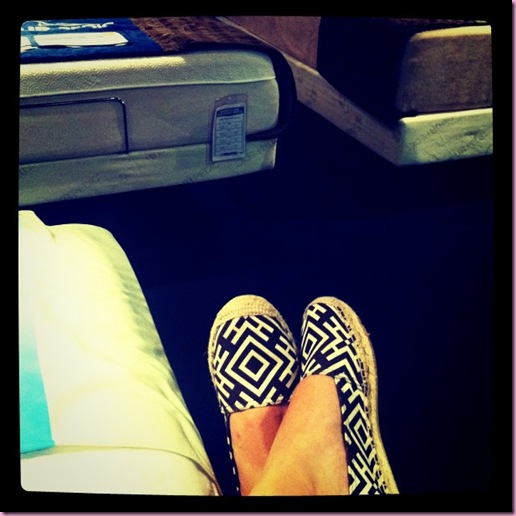 It was kind of nice testing out all of the potentials – I think we decided on one. It's going to make our tiny full-sized bed feel extra wonky tonight 😉
I'm going to call it an early night. Fingers crossed that I wake up feeling better and teaching tomorrow isn't a legendary disaster.
See ya tomorrow!
xoxo
Gina