Hi friends! How are ya? Hope you've had a lovely day <3
Soups on over here: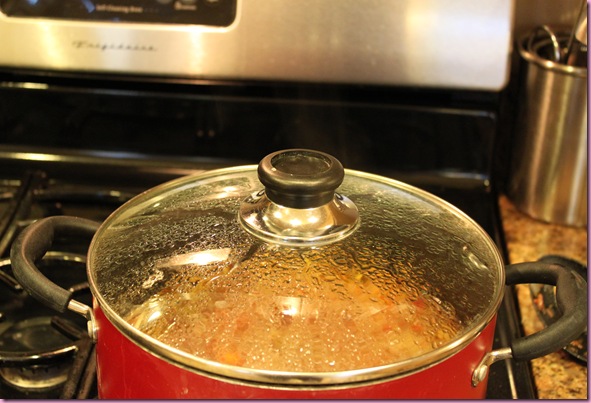 It's chipotle black bean soup from the Canyon Ranch Nourish cookbook, except I didn't follow the recipe.. and probably should have.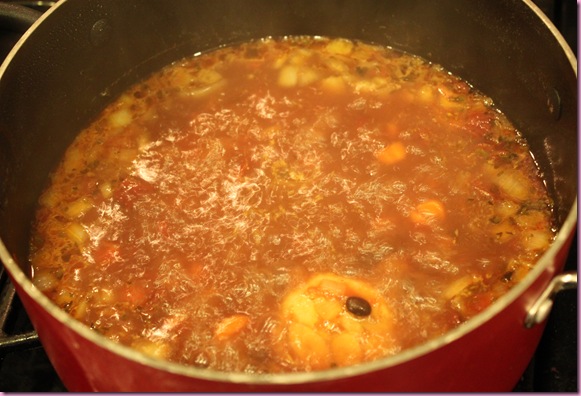 Let's just say that someone got a little overzealous with the chipotle chiles (<—I LOVE this ingredient).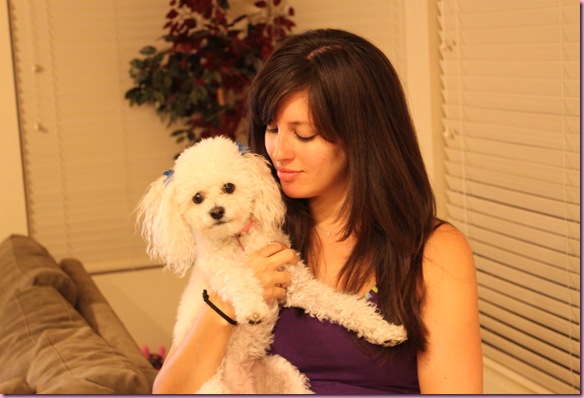 It was Bella 😉
Instead of 1/2 t, 2 whole chiles… and the seeds… were added. It's a little spicy, even for me, so I may be making the Pilot an omelet instead. Sorry, Pilot :/
Lesson of the day: follow instructions.
Work today was pretty bueno. I've been teaching a lot of stretch classes since I'm temporarily limited in my teaching abilities, which are lovely and super boring at the same time. I promised myself I'd make a new stretch playlist for tomorrow, because I've been using the same one for the past couple of months, and I'm sick of all of the songs on there. Here's the playlist I've been using.
Came home for lunch on the patio: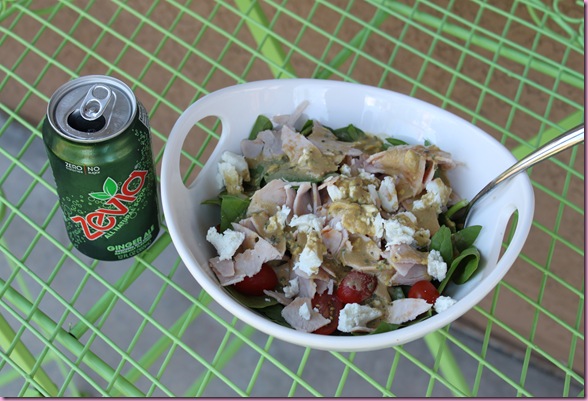 Salad beast with spinach, heated up organic turkey, goat cheese, grape tomatoes and *this dressing* + a Zevia (<—so fizzy and good!)
Snack packed up to-go: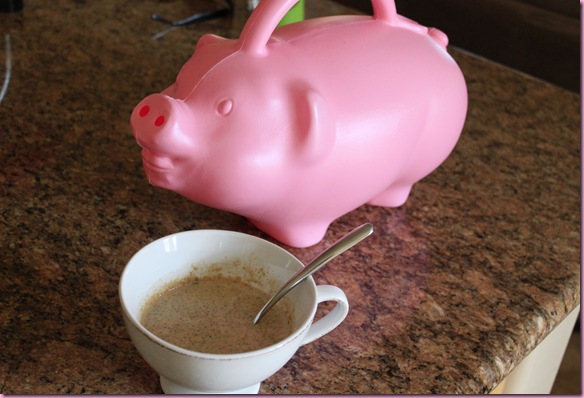 [My piggy watering can finally came! It's on the patio, not on display. Haha]
-almond milk
-Sun Warrior
-Chia seeds
-almond butter
-cinnamon
Time to see if this soup is going to be Pilot-friendly or not. If not, more for me? Muahaha.
See ya in the morning!
xoxo
Gina
Something to talk about: Spicy: yes or no? For me, if it burns my face off, I'm a fan. Also, any stretch song recommendations? My playlist needs a major refresher. I'll definitely post the new one 🙂