Fire burnin' on the abbies
Hey everyone! Hope your night is going wonderfully 😉
It feels SO BUENO to have jammies on, hair that's wet from a shower and not sweat, and belly full of this delicious vegan Moroccan stew: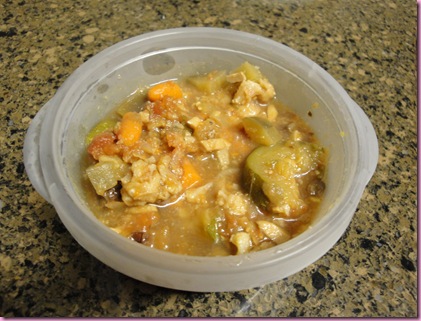 One of my clients brought me two vegan soups to try—Moroccan stew and McAlister's veggie chili (which I luuuuurve- saving that one for Wednesday night). I usually don't like to give out names of my clients on the bloggy, so I'm going to nickname this one Tinkerbell. She's super adorable and fun- and looks like Tinkerbell 😉 So thank you, Tinkerbell, for my delicious dinner 😀 (Want the recipe?? It's on Cooking Light- right herrrre, and I promise it's glorious)
She also brought me a baggie of gluten-free multigrain crackers from Sam's Club, but I snacked on them this afternoon (they never saw the soup) and snagged a pic of one before they were gone 😉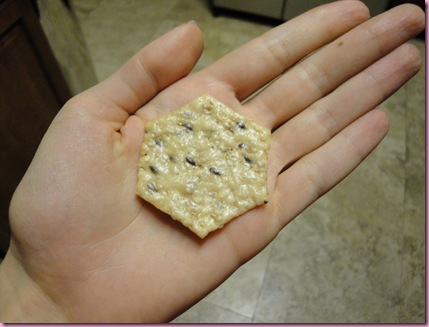 Some of the other eats of the day included:
Salad BEAST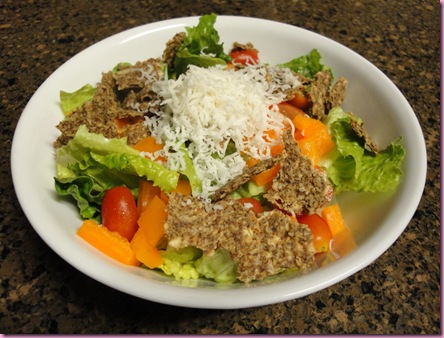 (romaine, bell pepper, tomatoes, crunched up raw bloomin' onion bread, raw goat cheddar, rice vinegar)
Millet bread + soy free Earth Balance, cinnamon and maca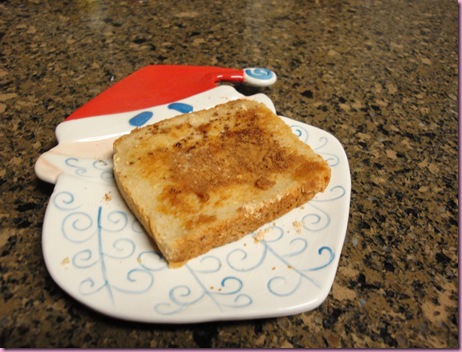 (x2.. it's just so good)
I also packed up some bloomin' onion bread to give to Ashley 😀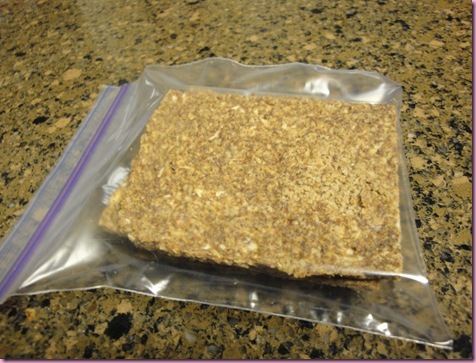 Some sleeping pupper pics for ya: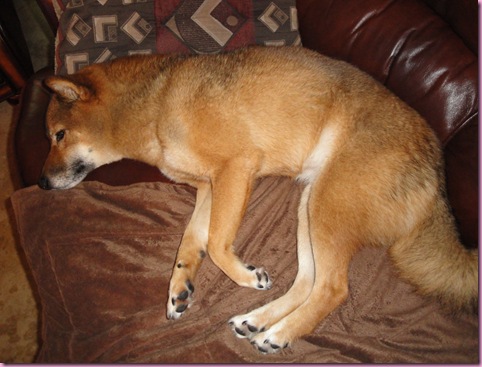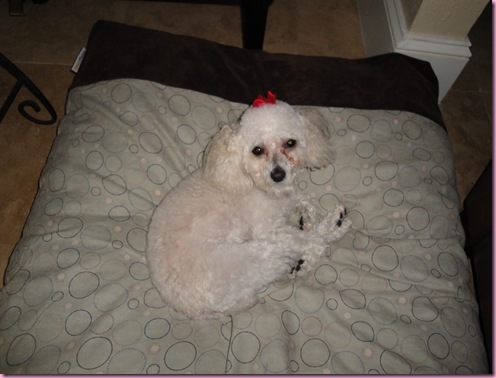 (I love when Bella lifts her head up from a nap and has smushy face)
Pilates was ridiculous (Ashley is an ab killer!) and Zumba was a blasty as usual 😉 I loved warming up to "Bad Romance".. Gaga rocks my face off. Zumba on Wednesday should be interesting because as of tomorrow, I have to wear my glasses for 5 days. I'm anxious to see how teaching aerobics goes with my glasses—when I get sweaty, they slide off my face! I might just have to put them aside while I teach, and probably dance it up like a crazy monkey since I won't be able to see anything.. we shall see.
I trained funny quotes lady tonight.. and she had a good one 😉
"Fire Burnin'" by Sean Kingston came on the radio ("somebody call 9-1-1"), and she said, with gusto, "Somebody call 9-1-1. Please! She's killing me over here"
That's what reverse crunches on the incline bench will do to ya 😀
Have a great night <3
xoxo,
Gina
Zumba song of the day: "Simarik" by Tarkan (ahhhhmazing for Bellydance)