One of the things I always find myself doing over the holidays is thinking about where I was the year before, because it's always different.
4 years ago, it was our first Christmas in Valdosta, where I ended up meeting some of my closest friends.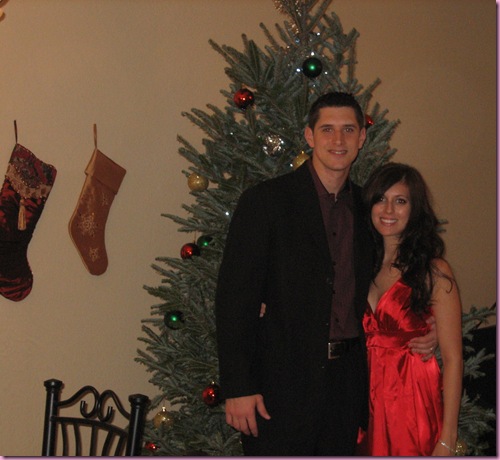 It was my first year of squadron holiday parties,
decorating our condo together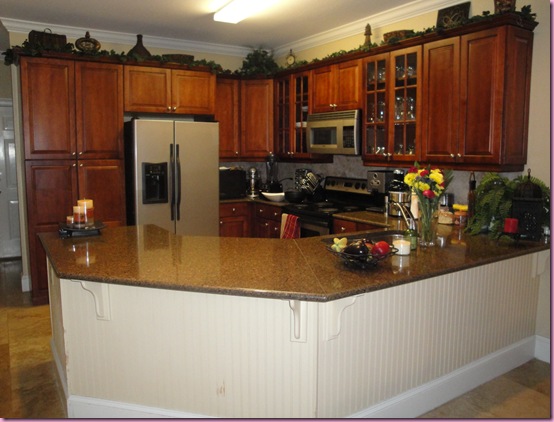 (I always loved that kitchen)
and I was working as a department store manager. While fitness was a huge part of my life, I hadn't even considered teaching or becoming a personal trainer.
3 years ago, the Pilot was deployed for Christmas, so I came home to celebrate with the family.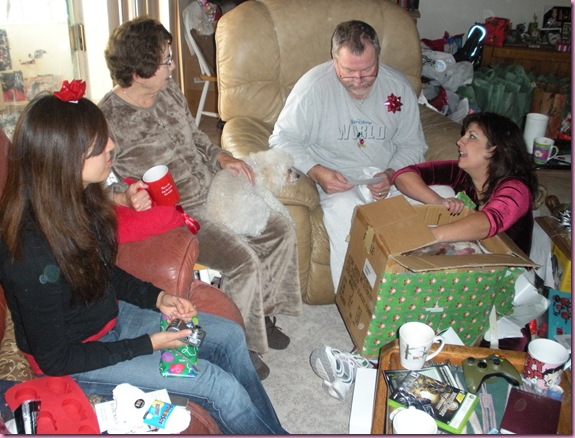 That's a perfect snippet of my mom's house on Christmas morning (minus my bros, who were probably playing video games and my Tata, who was probably sitting on the other recliner). Everyone has mugs in hand, present chaos occurs, and bows end up in random places (like on my head and my stepdad's shirt).
Running was what helped me deal with the loneliness of the deployment, and that was the year I enjoyed races and training the most.
2 years ago, we were in Gatlinburg with the Pilot's family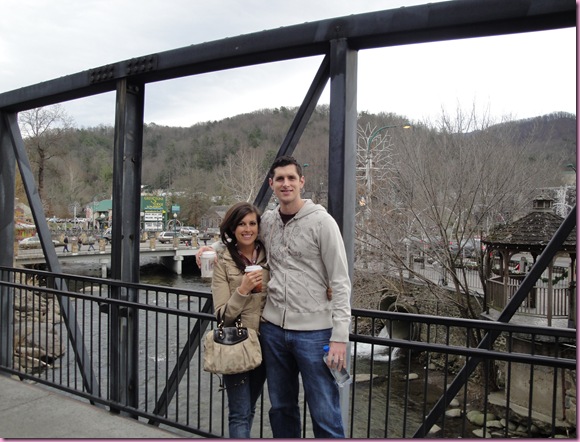 and it's funny because I wasn't originally stoked about going. Something about being in a cabin in the wilderness freaked me out –I've seen Red Dragon too many times- and ever since then, I've been begging the Pilot to take me back.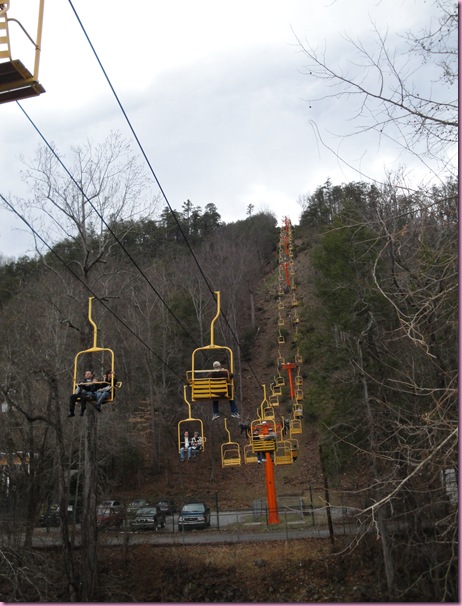 (probably still won't ride the Sky Tour, though)
and last year, I was here in Tucson and had just driven across the country with the madre- the Pilot was deployed for his third time.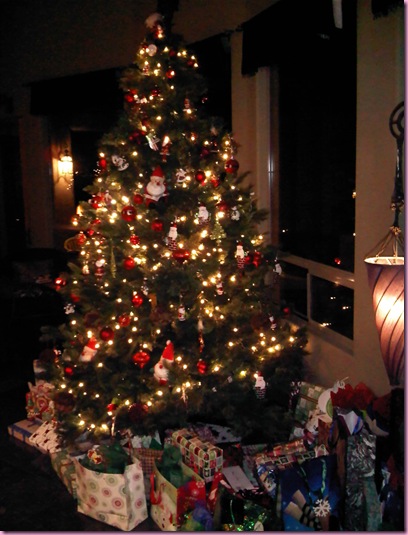 At exactly this day, last year, I had macaroons in the dehydrator, just like I do right now 😉
I had no idea we'd be living in Tucson for this holiday season, let alone in our first house with a little one on the way. Last year, I was working at lululemon, starting to teach Dance Trance –which I miss terribly but there was no way I could teach at the resort on top of all of the Dance Trance classes. That's about 24 classes a week- and a little bit of a mess.
It was a rough deployment for me, and moving here when I had no idea if we'd end up living here, all of our belongings still in storage, was a gamble that I was glad I ended up making <3
What were you doing this time last year? Were you out-of-town? Living the same place you are now?
I'm off to take Bell to the groomer, and then running errands before Zumba.
Have a wonderful day! <3
xoxo
Gina