After last blogging about living in cave mode,
we were out and about all day today… and it was glorious.
I packed up a little breakfast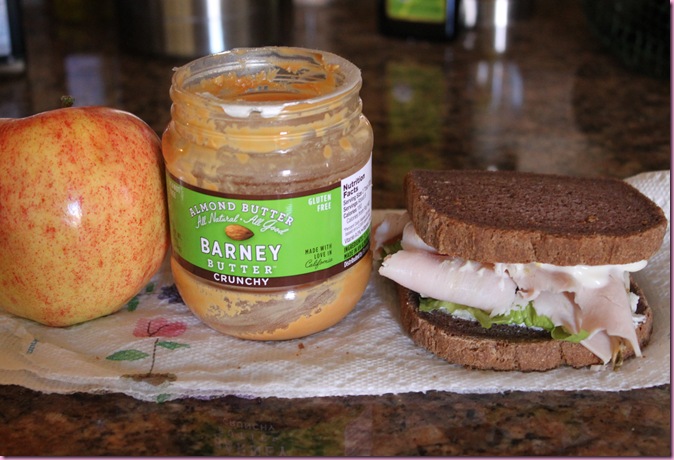 (nothing like a turkey sandwich in the morning)
and we went to the squadron to say hi,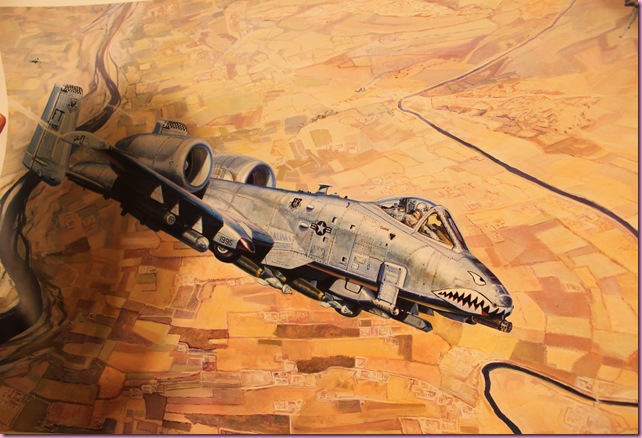 2 doctor appointments,
a lab appointment
and back home to free Miss Bell.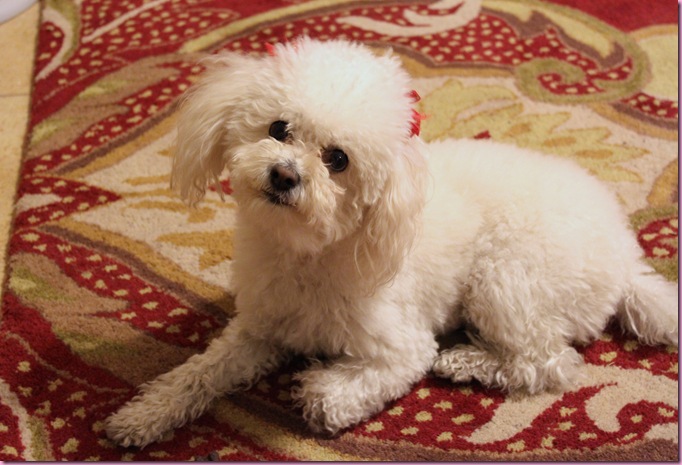 She always gets a little antsy when she stays home all day, so we took her on a little walk around the neighborhood to shake her legs out.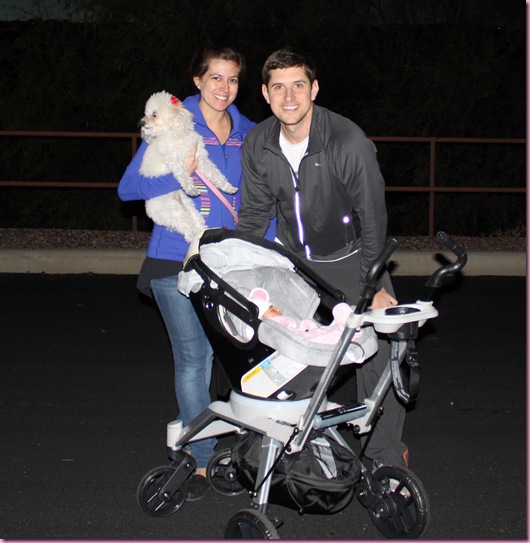 We walked 2 streets down and back… plenty for me right now 😉
Some eats:
I am obsessed with these chocolate-covered acai berries from Costco. There's a giant bag in the pantry and my hand can usually be found in it…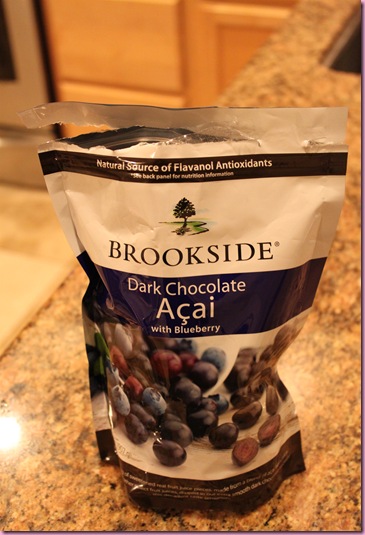 dinner and a movie, courtesy of our neighbors.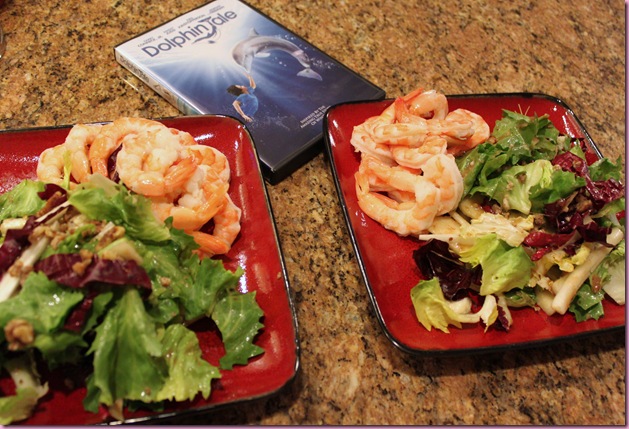 Not sure if the movie will happen, but dinner was fantastic: salad with apples, pecans, goat cheese and vinaigrette, paired with shrimp that the madre left in our fridge, along with copious groceries. If we're going to be in a cave mode, we're well-prepared 😉 Non cave dwellers, what are you up to this weekend?
Hope you're having a great night! <3
xoxo
Gina
Today's tip: Being present and higher concentration will yield better results. Instead of just going through the motions during your next workout, take time to really focus on the muscle group you're working. A British study found that by concentrating on the specific muscle during work, you can increase muscle fiber activation. For example, while you're doing a bicep curl, picture the muscle in your mind as you flex and extend. More bang for your workout buck!
Zumba song of the day: "Taboo" Don Omar. I've had this one of the playlist since summer… and still love it.
*Thank you guys for being patient and hanging out with me this week while we've been getting to know our newest family member. Blogging has been random as we settle into things and start to get into a routine, but every day it's getting a little easier. Sleep deprivation is no joke, but it's 100% worth it, and I'm very thankful to have the Pilot and our Tucson family helping us out and savoring all of the moments.
Lots of fun stuff in the mix for next week, including Winter Shape Up 2012, which starts on Monday. Super excited for this one 🙂