Hi guys 🙂 Happy almost-Friday!!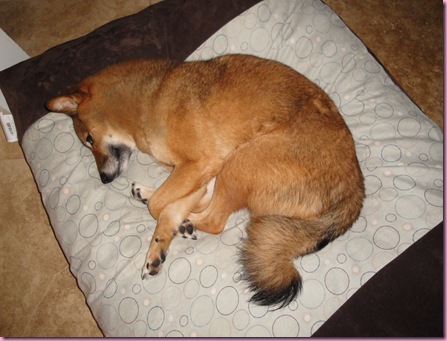 I'm OFF WORK again today 🙂 For the last two times that I've been off, I've packed my day full of errands and other crazy to-dos. Today, I'm gonna take it easy…
and have cake for breakfast.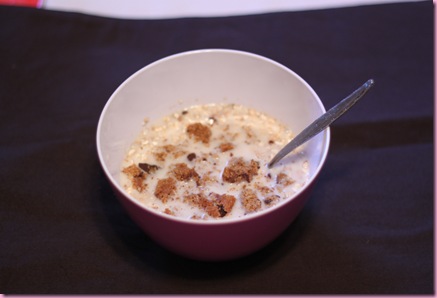 I crumbled a piece of the vegan pumpkin bread into my bfast cookie dough cereal this morning…
and holy amazeballs.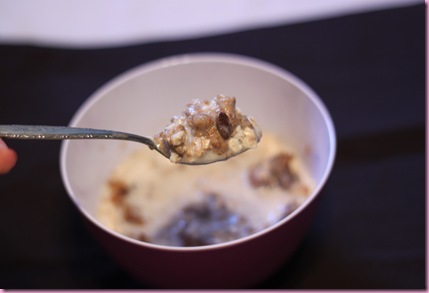 While the pumpkin bread tastes pretty dang delicious after baking it, it tastes even better the next day because the flavors become more intense. Glorious.
Dinner last night was a la bento box at work (a Daiya-dilla on brown rice tortilla with salad) and a Larabar: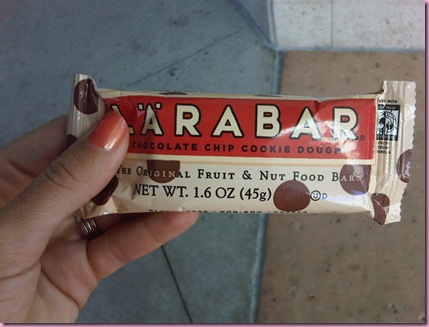 Halloween nails!!
Speaking of Halloween, I've been trying to decide what to dress Viesa and Bella up as this year.
Last year, they were Fiona and Shrek:
and they LOVED dressing up 😉
On the prowl for something equally fun! Do you dress your pets up?
The tentative plan for the day, since I'm chillin':
-Sleep in (done!)
-Blog (done)
-Post office
-Tackle the email inbox
-Find Dance Trance shoes
-Put together Halloween package for the guys
-Weights (AM) and Dance Trance (PM)
I may somehow end up at an Indian food buffet this afternoon 😉
See ya later today!
xoxo,
Gina
Something to think:
Aim for success, not perfection. Never give up your right to be wrong, because then you will lose the ability to learn new things and move forward with your life. Remember that fear always lurks behind perfectionism. Confronting your fears and allowing yourself the right to be human can, paradoxically, make yourself a happier and more productive person.
– Dr. David M. Burns
Today's workout jam: "Ragdoll" by Lucy Woodward – we used this for a cool down in DT the other night and I loved it 🙂