Hi friends! Hope you're having a lovely week. I had so much fun reading your comments yesterday. Glad I'm not the only one who Googles everything all day long.
Summer is officially here!
Here's the girls on their first day of school,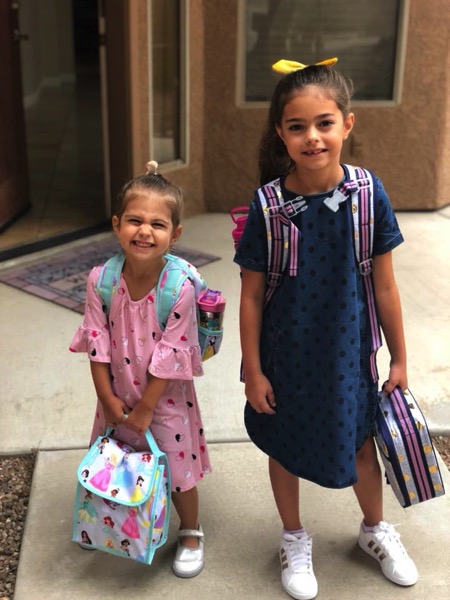 and here they are yesterday!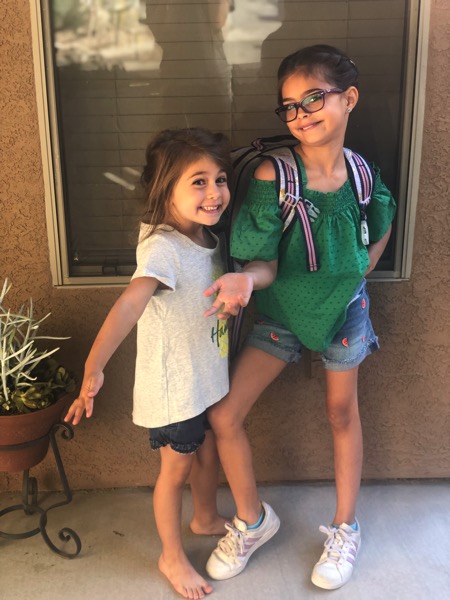 I can't believe how much they've grown and learned this year. We spent a majority of their school year with the Pilot away, and the girls still flourished even though we were all missing him. I'm SO.EXCITED for summer. We have lots of fun stuff on the horizon: vacations, family bbqs, camps, swimming for hours each day, and the best part:
no alarms.
We made Livi's lunch every day this year for school – she didn't buy school lunch because a few moms have told me it's horrible. It was a lot of mornings of rushing around the house, braiding hair, saying, "We're going to be late!" at least 80 times, and racing out the door. I'm not going to miss any of that haha. I feel so excited to have some time to slow down and enjoy the morning. Today, we're off to the mall and heading to the pool when it warms up.
Yesterday was a low-key day. I was feeling significantly better from the cold, so I ran a couple of errands in the morning, then when P was done with school, we met up with friends for celebratory acai bowls and smoothies. We hung out in the courtyard for a bit, stopped into Mildred & Dildred, then came home for naptime.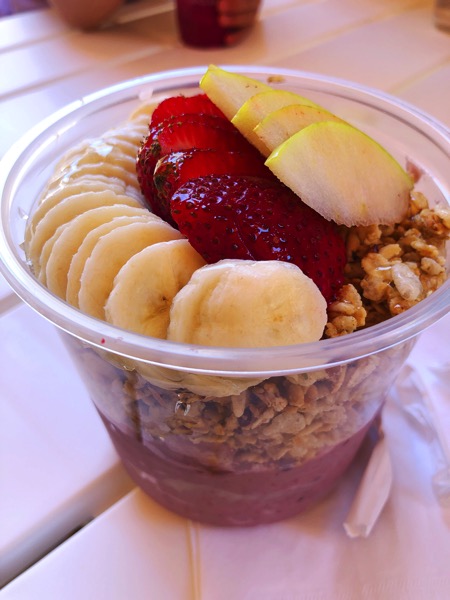 Dinner was the classic Harney cobb: romaine, grilled chicken, turkey bacon, boiled egg, olives, tomatoes, cucumber, avocado, and Primal Kitchen Ranch.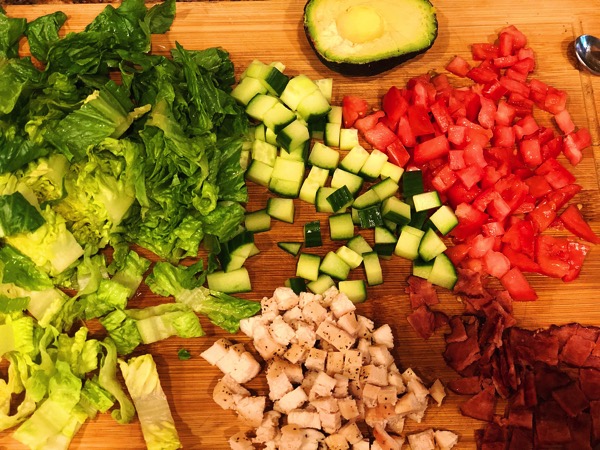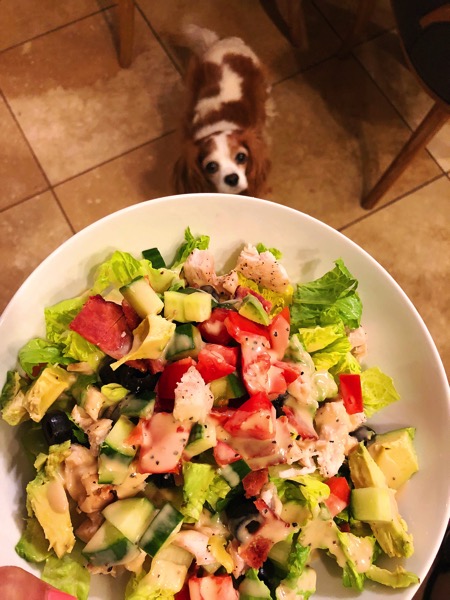 Our lil veggie garden is flourishing, so I'm looking forward to the day when we can step outside and gather the ingredients to make a salad.
Right now, we have basil, carrots, zucchini, bell pepper, tomatoes, spinach, and arugula. I had planted rosemary and mint, too, but so many people on IG let me know that mint is best in its own pot or it will take over everything else. The zucchini is already going crazy!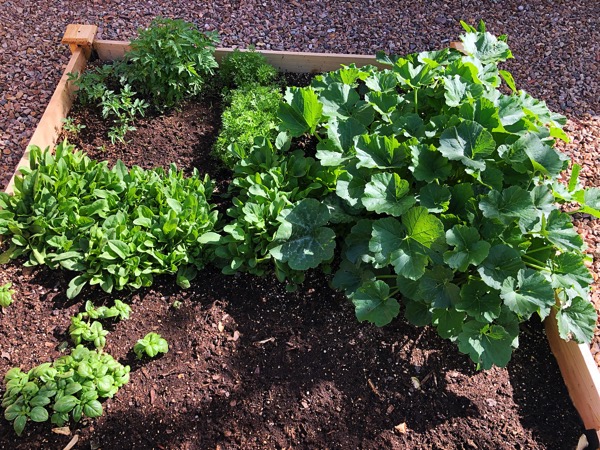 I also planted some flowers by our succulents, and am shocked that they're still alive. The red flowering plant is a sun parasol and I'd love to get a few more.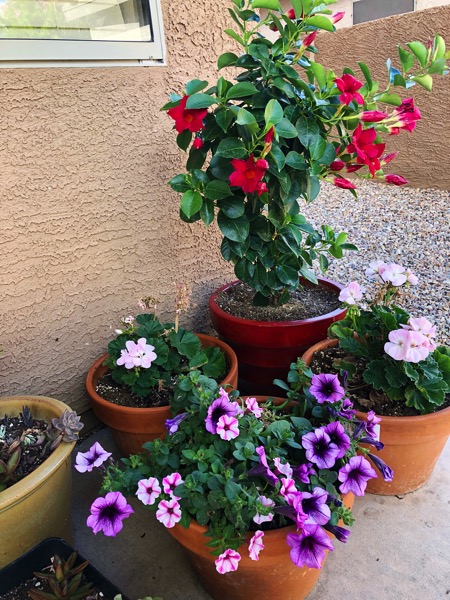 For today, I'd love to know what you're most excited about this summer. Any vacations planned? Also, Summer Shape Up will be here towards the end of June, so get ready for that. I'll have some workout ideas you can do in the meantime up on Monday.
Have a great day and I'll see ya in the morning with some faves.
xo
Gina