Hi friends! The weekend is here! What do you have going on? We're headed to Vancouver for our Disney Alaska cruise and CAN'T WAIT for the fun. The Pilot hasn't taken this much time off work in forever – last time was when P was about 6 months old and we had two weddings to attend- so I'm really looking forward to a true family vacation. The girls are so pumped about seeing their favorite princesses, and I'm looking forward to relaxing and a couple of fun excursions we have planned. I'll still be blogging next week so be sure to check in! Of course I'll share a full recap of the cruise when we're back, too.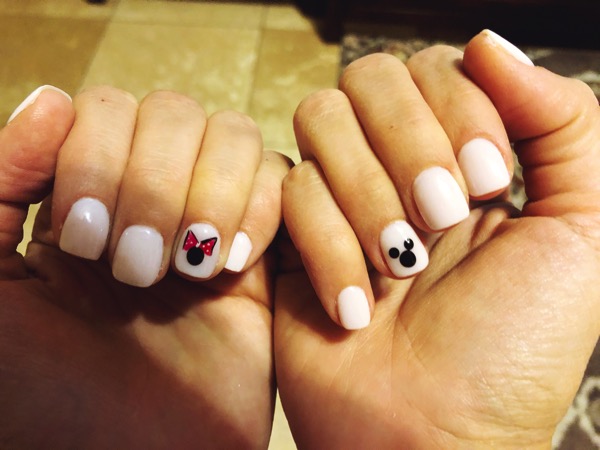 (Not packed yet, but Disney nails are done. #priorities)
For now, it's time for the weekly Friday Faves party! These are some of the things I'm lovin' this week, and as always, please share any faves in the comments section.
Random: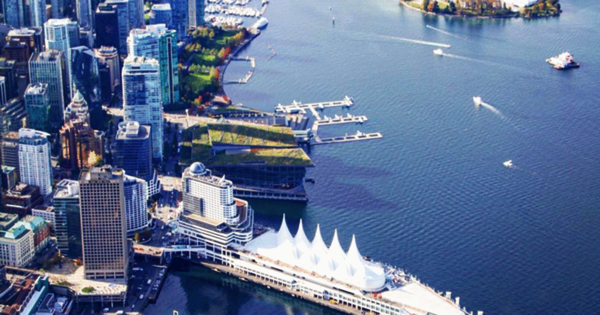 Your Vancouver recommendations. We'll be in Vancouver, Canada for a couple of days, and I put the call out on Instagram for fun things to do a places to eat. You never disappoint with incredible recommendations, and here are all of the things I added to the list:
– Bike around the Sea Wall
– The Vancouver Lookout
– Grouse Grind hike
– Science world/ aquarium
– Capilano suspension bridge
– Drinks at the Diamond
– Fly Over Canada
– Eat: Nuba Lebanese, Vancouver Urban Winery, Nicli Antica Pizza, Chambar (for mussels), Artista Pizza, food trucks (and an amazing grilled cheese food truck), Earnest Ice Cream, Earl's in Ambleside, Purebread Bakery (many recs for this one!!), Cafe Media, Japadog's, Miku Sushi (reserve a spot in advance), Deep Cove for Honey's Donuts, Rain or Shine ice cream, banana coconut latte at Giovane, Red fish blue fish, The Acorn (plant-based), Vij's (apparently the best Indian food ever; line up 30 min before opening to be in the 1st seating), Shabusen (all you can eat sushi and Korean bbq), Jam Cafe for the best breakfast, Tavola for dinner (amazing garlic chicken), Twisted Fork Bistro (brunch), Lucky donuts, Hubbub sandwiches, Virtuous Pie (many recs for this), Juice Truck, Heirloom, Guu Izakaya, Asian food on Robson street, Nelson the Seagull for avocado toast.
I wish we could be there for a month after reading all of these suggestions!
Summer fun!! Yesterday was our first official day of summer break and the girls and I did it up right. I rode the Peloton before everyone was moving, and then we had breakfast at home before getting ready for the day. We started the activities at the mall to get mini bottles of shampoo + conditioner, a giant stuffed dragon (to match P's new giant pink flamingo), and candy from the candy store.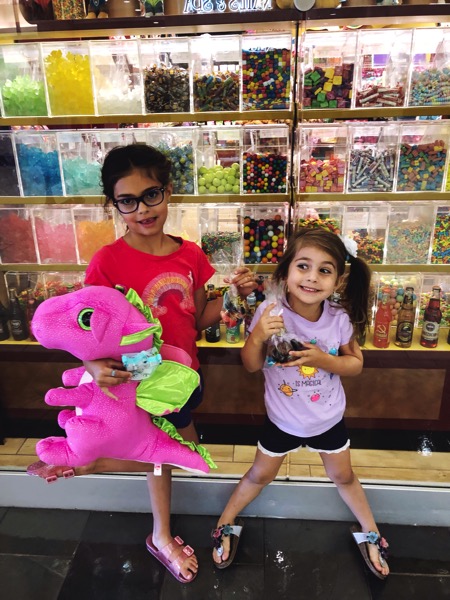 After that, I took the girls rock climbing at Bloc for almost 2 hours (!!) and then we came home for lunch and some math. I'm trying to avoid the "summer slide" so Liv and I worked on word problems for a little while and P colored a numbers worksheet. They played outside for the rest of the afternoon while I did some chores, madre hung out with them while I got my vacation nails, and then we met up with the fam for Taco Thursday.
Good eats:
LOVING Beyond Meat!! I decided to give it a try after seeing it at pretty much every grocery store. I got a pack of the hot Italian sausage, and it's kind of creepy how meat-like it is. The flavor is great and it tastes just like real chicken sausage. I read online that their target demographic is people like me: those who eat meat, but are willing to explore other options and diversify their diet. I'm absolutely going to buy these again and can't wait to try the burgers.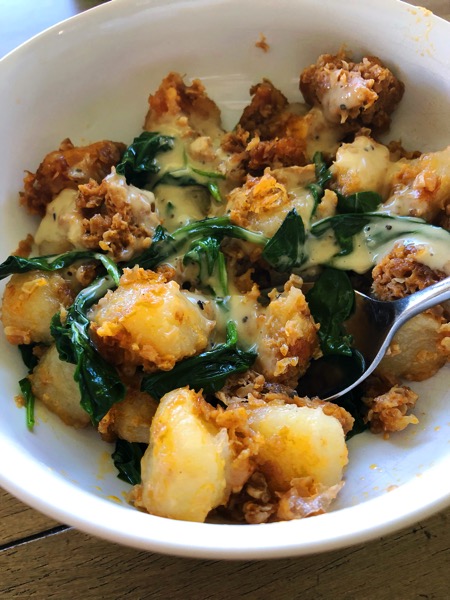 (This was lunch yesterday. Cauliflower gnocchi from Trader Joe's cooked in the skillet with Beyond Meat Italian sausage, then I added arugula and basil from our little garden and a drizzle of Primal Kitchen Caesar dressing. This combo needs to be repeated.)
Read, watch, listen:
Yogis who are working to end the stigma associated with mental health.
3 things that bring me hope, perspective, peace, and strength.
The podcast will be back the week of June 3! Make sure you're subscribed and ready to go. 🙂
The War of Art. This book is a serious kick in the pants and just what I needed when motivation was lagging. We're truly our own worst enemies when it comes to creative content; doubting ourselves, questioning the outcome, and wondering if anyone cares. The section on imposter syndrome really spoke to me, and the author said when you doubt yourself, you're doing a good job. [I just realized I've already featured this in Friday Faves but was worth another mention because it really is that good!]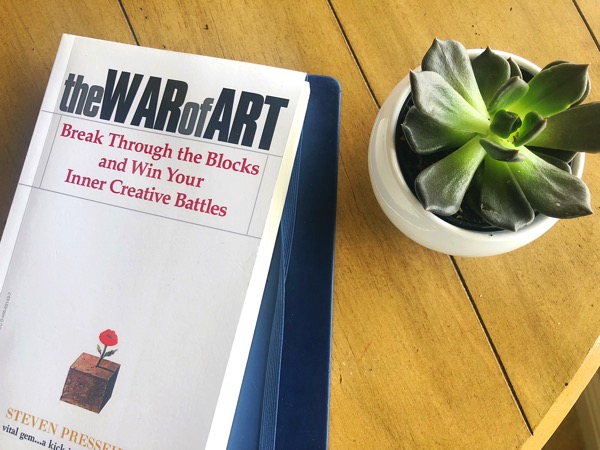 Why you're more likely to cry on an airplane.
Fashion + beauty:
Memorial Day shopping! There are so many great sales happening this weekend.
Here are some of my top finds:
Express: 40% off everything! Love this dress, these pants, this swami, and this romper.
gap: 40% off everything with code READY. I'm stocking up on summer dresses for the girls like this one, this one, and this one.
Athleta: 20% off women's swim! How cute is this blossom rash guard?
J. Crew: 40% off sitewide with code SHOP40. I'm obsessed with this maxi dress and strangely excited that are back in style.
Pottery Barn: tiered savings through the weekend. I'm going to lurk their outdoor furniture since our patio is still pretty bare.
Madewell: 20% off dresses and shoes with code PERFECTMATCH. This dress is so cute with sneakers.
Saks Off Fifth: extra 20% off select styles.
Beautycounter is also offering a Memorial Day promo, and if you spend $125, you'll get a free sunscreen combo pack of the sunscreen mist and a 1 oz of the sunscreen lotion. If you're looking to switch to safer skincare and beauty products, sunscreen is an awesome starting point. Conventional sunscreens contain chemicals that are being questioned for their safety, and can also be damaging to ocean ecosystems. The Beautycounter mineral-based sunscreen works extremely well and is an option that's safe for your family and the earth.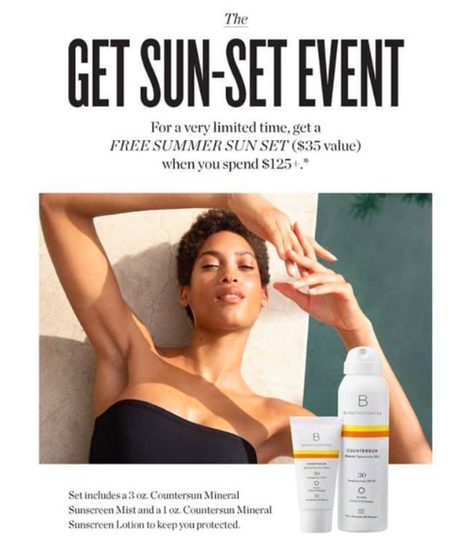 Happy Friday, friends!
I'll see ya on Monday with some new workout ideas you can do during summer break.
xoxo
Gina