An Ode to: the Denim Blazer
I haaaaaated the denim head-to-toe trend. It gave me horrible flashbacks of the acid wash overalls I wore in kindergarten, with sparkly buttons. When my mom crimped my hair, it was the coolest outfit ever. I just couldn't do the denim thing again in full force, so I invested in two pieces: a button-up denim shirt (to wear with light and floral shorts + wedge shoes), and a denim blazer, both from J Crew.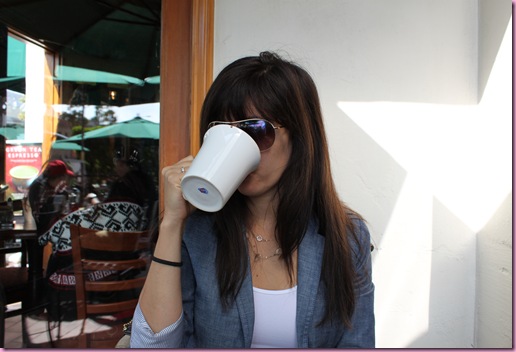 It was a little pricey ($158) but I like to think of my clothes as cost-per-wear and I've already worn it so many times. Something that costs $200 that I wear a thousand times is a better deal to me than something I'll pay $40 and it will fade, fall apart, or go out of style quickly.
You can find my blazer love *here* (and happy day, J Crew is doing free shipping on ALL orders right now!).
It's beautifully tailored and isn't too heavy- really, the perfect denim blazer that I've found.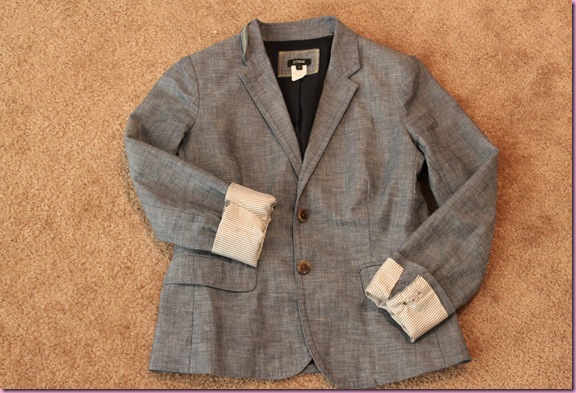 How I like to wear it:
1. With black dress shorts, a white tank and structured sandals
2. Over a short floral dress with wedge shoes and a cuff bracelet
3. With leggings, a printed tank, flats and fun earrings
4. With light shorts and a longer, textured top, like so: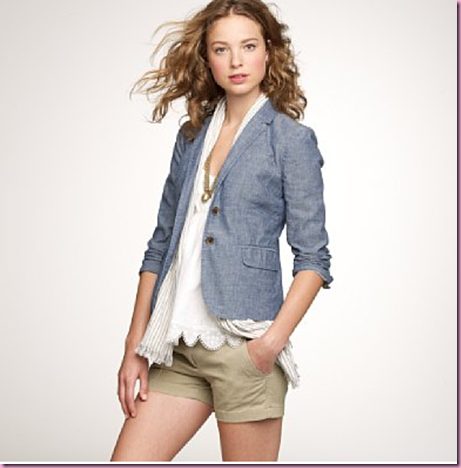 What's your favorite classic piece that you own? Did you follow the denim trend?