Disneyland and House Hunters v2.0
If you find me shaking in the corner today, it's because I'm having severe Mickey Mouse crispy treat withdrawals….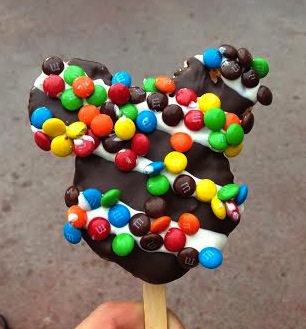 (Why are they so good?!)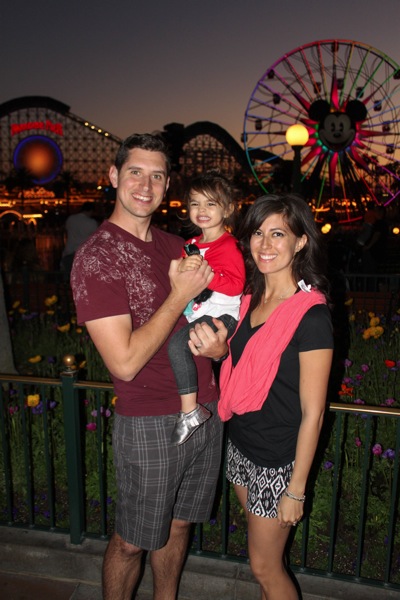 We got back late last night from a little bit of a whirlwind traveling adventure. Since we're moving to San Diego fairly soon, we figured we should start house hunting and decided to throw a fun family Disney vacay into the mix. I felt like it would be a nice treat for Liv since she'd be tagging along as we drove from house to house in San Diego, and let's be real, I kind of wanted to go too 😉
Disneyland was a blast. We grabbed some military park hopper passes, and had so much fun watching the shows, parades, walking around, and riding the rides. Liv surprised me with how many rides she actually *liked* this time (even though major bummer: Small World was closed), and she even got over her character fear. She's still (understandably) doubtful of the non-human characters,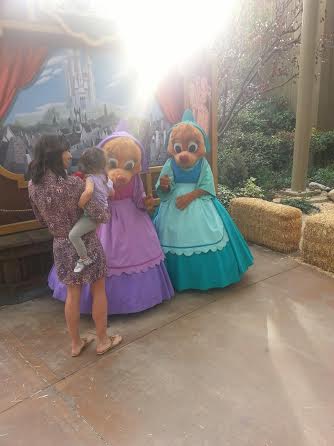 but the princesses… she walked right up to give them a hug. They had very serious conversations together 😉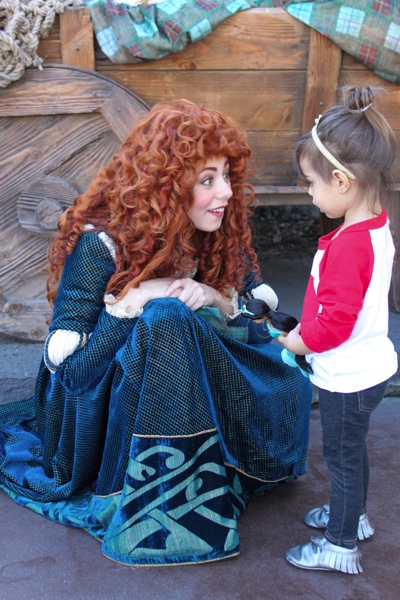 It's obviously been many, many years since I've conversed with a Disney princess, so I have to say that I was very impressed by their interactions with the kiddos. You can tell they went through a lot of training to *become* their roles, and were so sweet, patient and kind. Some of the improv happening -Anna was just as sassy as the character in Frozen and the Pilot and I got a kick out of the Cinderella stepsisters- was pretty hilarious.
After our Disney trip, we packed up into the car again to drive to Coronado, where we stayed at the Navy Lodge. I've always been happy with military hotels and housing -they tend to be tactical, but clean with a friendly staff- but I was blown away by the Navy Lodge. No wonder it's nearly impossible to get a room there! It's located on a private beach with a playground, fitness center, free breakfast and WiFi.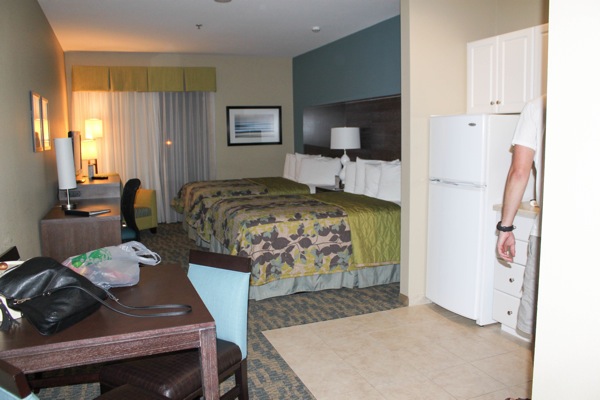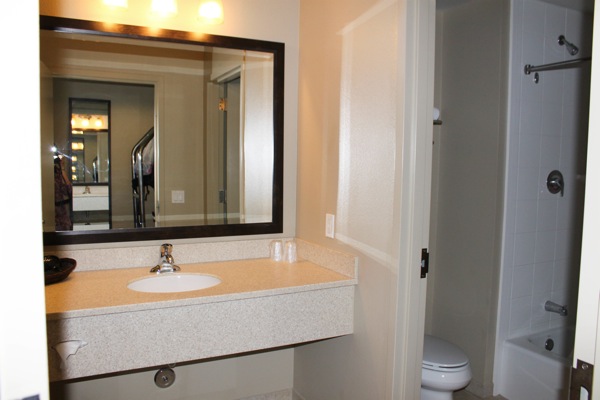 Our room went right out to the playground: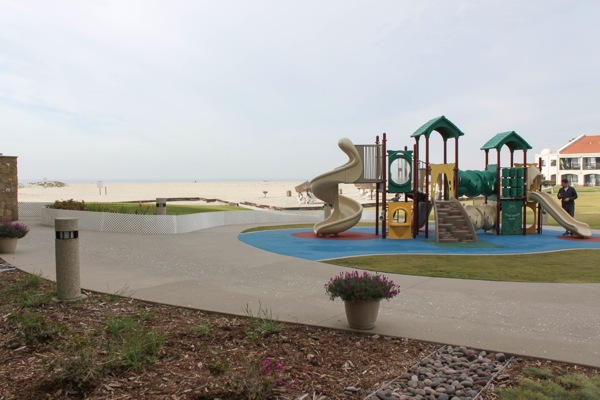 and just steps behind that, out to the beach: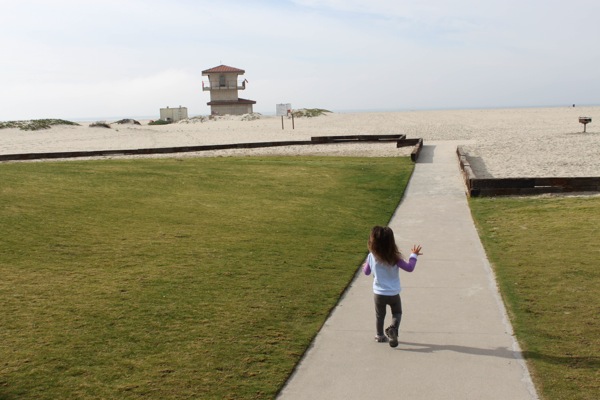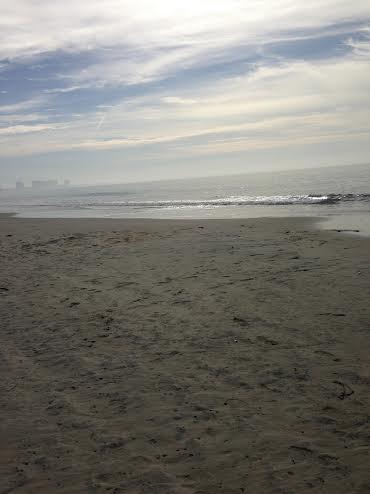 We had an awesome lunch with some friends, who were so kind to take us around the island looking at houses. It was especially helpful that they've been in SD for a couple of years and are familiar with the different areas. I fell in love with one (ok, a LOT that were a liiiiiiiiittle out of our price range) but they don't accept pets. I'm hoping to talk to the property manager today to see if that's set in store or negotiable for small dogs (one who is more like a cat and crate-trained). After our day of house hunting, we were treated to an amazing BBQ at Whitney's house with some of their friends and family. Livi made some toddler friends already, so I can't wait to plan play dates when we're there.
Couple more pics: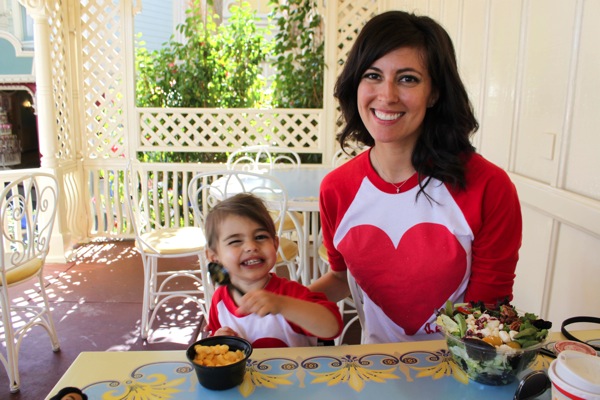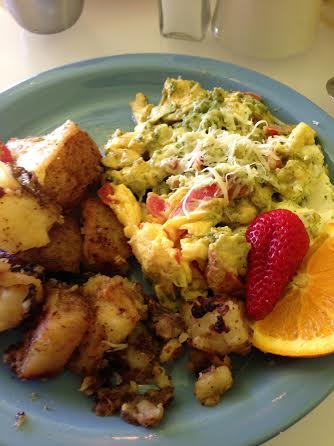 All in all, it always feels good to be back home. It's nice to be back in our comfy bed, walk around in pajamas, and eat non-restaurant food. Even though I wouldn't be sad if a crispy treat showed up to go with my coffee 😉
Hope you have a wonderful morning <3 See ya later today.
xoxo
Gina
How did you find your current living spot? Destiny? Word of mouth? House hunting extravaganza? How'd you know it was "the one?" The Pilot and I knew our current house was the spot because it was the ONLY one we both liked. House hunting can definitely put a strain on a relationship, haha 😉
*I'm going to get back to the questions that were asked yesterday, but will likely miss some since we technically two giveaways going on. If you left a question and I haven't responded yet, please let me know! Don't forget, you have until tonight to enter the Polar giveaway <3