Hi friends! WOW. We are blown away by all of your kind and wonderful comments on yesterday's announcement post. I'm so thankful to have you all in my *virtual family*, and send you so much gratitude and love for sharing in our joy with us. It's a really exciting time!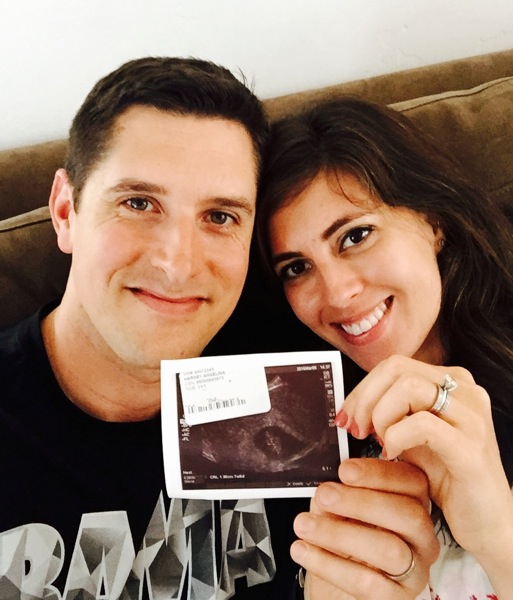 I thought I'd go through some questions I received yesterday here on the blog, via email, Twitter and Instagram:
How many weeks are you? How do you feel?
Today, I'm 13 weeks! I'm over the first trimester hump, and over what my friend Whitney accurately described as feeling like "death on a stick." I wasn't actively sick during this pregnancy (so far? yet), but have felt nauseous all day and exhausted since we found out we were expecting. Usually if I'm sleeping, eating something, or teaching a class, I feel great. So I've been eating all the things, napping often, and it's helped a lot (Teaching I think just distracts me from how I'm feeling, so staying with my schedule has been awesome). In the past week, there's been a dramatic improvement in how I feel. I'm crawling out the other side and starting to lose that green around the gills feeling.
Are you going to find out if the baby is a boy or a girl?
Yes! It's funny because I have NO IDEA if the baby is a boy or a girl (Last time, I had a dream our baby was a girl, even after the early ultrasound tech told us Liv was a boy). We're excited to find out, and would be thrilled either way. Just praying for a healthy baby.
Where is your dress from?
Thank you for all of the sweet compliments on the tunic dress. It's an awesome summer/spring dress, and a preggo's dream since it's light and looser fitting. I got it from Shopbop a couple of weeks ago (and they're having an amazing 25% off sale right now, too).
How is Livi taking the news?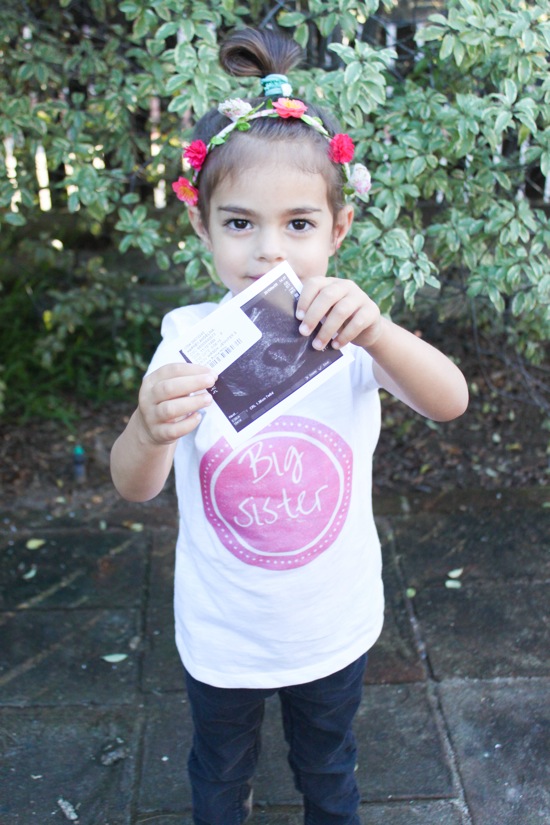 She is already an amazing big sis. She was really excited when we told her -she started clapping and cheering, since she'd been asking for a little brother or sister for a few months- and has been so sweet. Randomly throughout the day, she'll talk to my belly or give it a little kiss. We have some books that we've read to her about becoming a big sister, but would love any tips or ideas for the transition. My heart is already a puddle of mush, so I can't even imagine seeing the two of them together. Brb, it makes me cry just thinking about it.
Is the blog going to change?
Nope, everything should pretty much stay the same! See the "Family" tab at the top of the blog? All of my pregnancy and baby-related posts will go there. Of course, little snippets may make their way on the main page every blue moon (as my family is a huge part of my life), but this way, those who are interested can check it out, and those who would prefer to skip those can stay on the main page for the usual fitness stuff, recipes, and shenanigans. I've been writing posts about the pregnancy this entire time, so they should be up on the Family page later today!
Thank you again for all of your kind words. I appreciate them, and you, more than you know. <3
If you have any Family page (or regular page) requests in the meantime, please let me know! See ya later today with your regularly scheduled blog programming. 😉
Have a wonderful morning.
xoxo
Gina