Hi guys 😀 HAPPY FRIDAY! What are you up to this weekend??
We got into Vegas at about 1am Vegas time, which is 4am Valdizzy time. I *tried* to sleep on the plane, but airplane sleep is quite different than real sleep. Needless to say, the ol' internal clock is a little out of whack today! Sorry I'm late posting :/
We took the shuttle from the airport to the hotel and couldn't believe how Austin Powers-ish our rooms are!
Beds: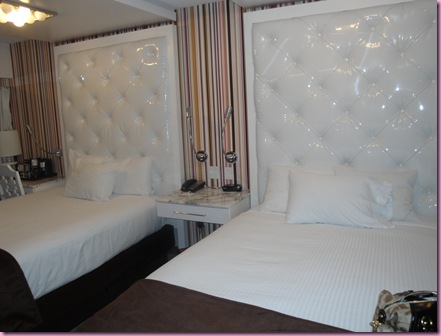 TV and sitting area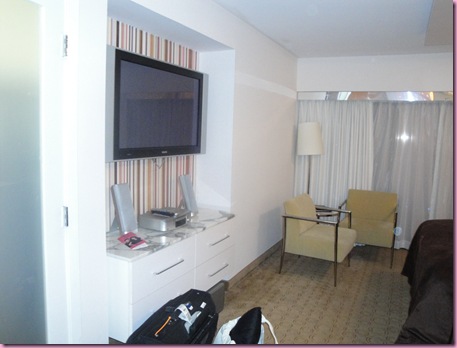 Powder room (The little black screen in the mirror is a TV)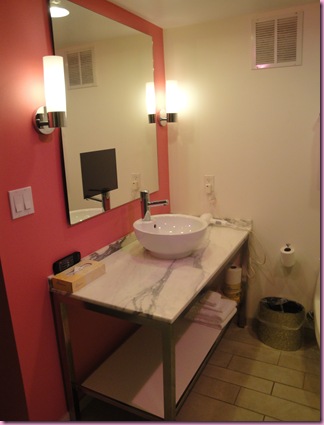 View of the pool, which we'll definitely be hitting up after our Insanity workout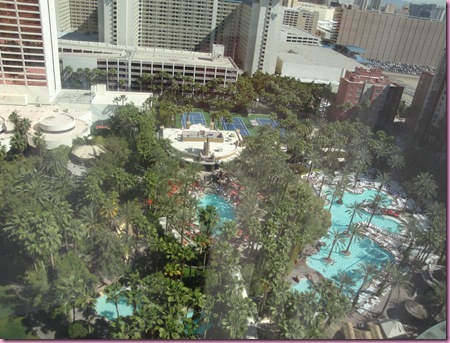 And an apple, which I'm about to eat before we start our mission for some FOOD!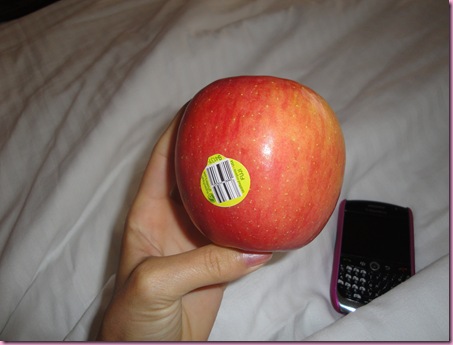 See ya later today with some fun Vegas pics and shenanigans…and those important people we're seeing tonight 😉
Have a very Happy Friday!
xoxo,
Gina
Something to talk about: Have you been to Vegas before? If so, what's your favorite hotel?? My favorite by far, is the Bellagio. I LOVE the dancing fountains, the shops… and the gelato 😉