Baby Banana Quinoa Muffins
The second Liv sees a banana, she'll immediately start saying "anana? Anana? Nana? NANA?" until she gets a bite 🙂 Livi pretty much loves anything banana, which is convenient since it's such a healthy, portable snack.
Bella likes banana, too, which is also convenient when Liv decides to toss her discarded banana bites on the floor.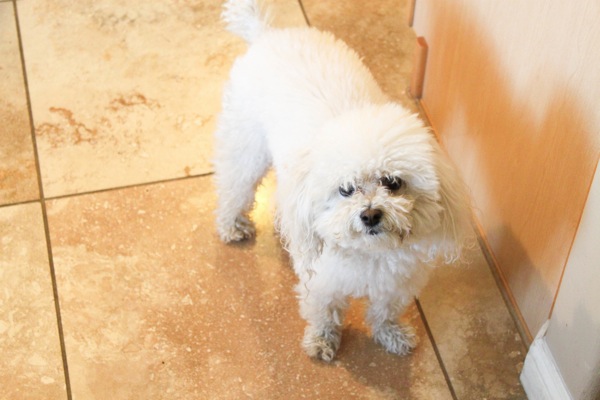 Whenever I put banana in something, it's guaranteed to be a hit with someone in the family, human or fur variety. Since I'm always looking for more easy breakfast components and snacks, I thought it would be fun to make some muffins for Liv. I could make a batch and freeze them, just like I do with her beloved pancakes.
When Livi first tried one of these muffins, Bella anxiously waited under her high chair for the moment Liv decided she was done and the rest would be flung to the dogs. Poor Bell didn't get any of this muffin, though 😉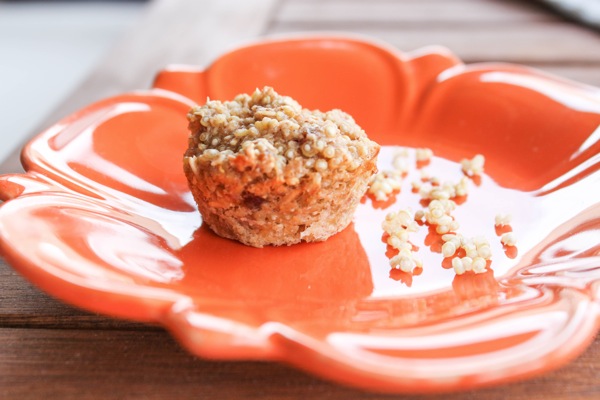 Baby Banana Muffins
Gluten-free (if you use gluten-free oats)
Allergy considerations: egg, milk
*Liv was just under 13 months when I made her these, but I wish I would have made them sooner! Always check with your ped before introducing new foods to your baby
Ingredients: 
– 1 ripe, mashed banana
– 1/4 C quinoa, rinsed and boiled for 10 minutes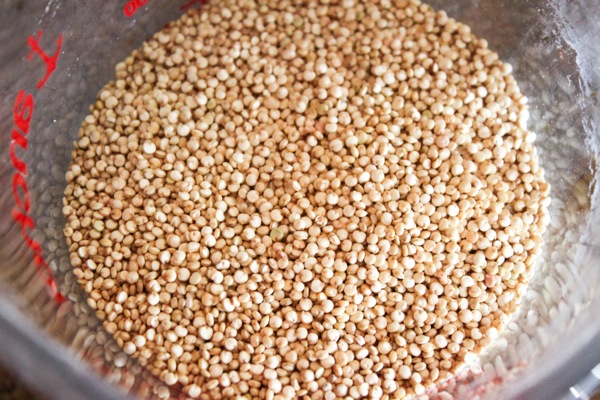 – 1 C oats, ground
– 2 medjool dates, chopped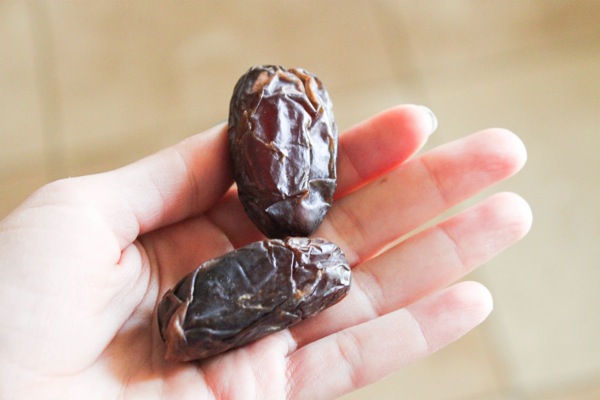 –  1/2 t vanilla
– 1 egg yolk
– 4 oz full-fat yogurt (Liv loves the Yo Toddler and Yo Baby yogurts)
-pinch of sea salt
-1/4 t cinnamon
1. Preheat the oven to 350 and spray mini muffin tins with nonstick spray or olive oil. Rinse and start boiling the quinoa.
2. In a large bowl, combine the mashed banana, yogurt, vanilla and egg yolk.
3. In a small food processor, add the sea salt, cinnamon, oats and dates- process until well-chopped, but not totally fine/smooth.
4. Add the oat mixture to the yogurt mixture. When the quinoa is finished, stir it in and mix well.
5. Spoon into the mini muffin tins (full-sized would be fine too, of course) and bake for 15 minutes at 350.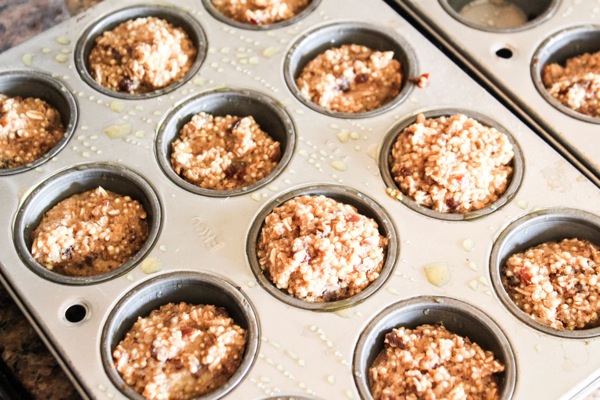 6. Let cool completely, then store in the fridge or freezer.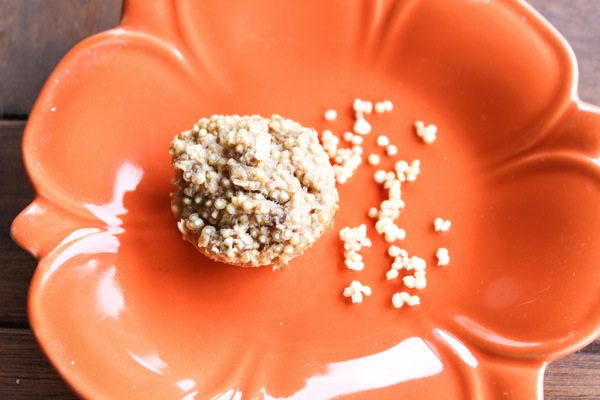 Hope you and your family love them!
xoxo