Early February is when it tends to hit me.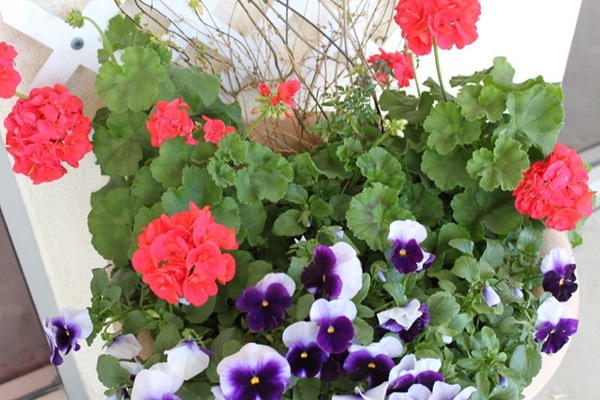 I love living in Tucson, but man is the weather bipolar. A few weeks ago we were in the 20s and now we're in the high 70s. Turtle doves are already scoping out our prime bird condo real estate, it's warm with the slightest cool breeze, and perfect for picnics, long walks with Liv + the pups, and enjoying the day outdoors. That is, until next week and it's freezing again. Keep us on our toes though.
In the meantime, I'll just keep enjoying this..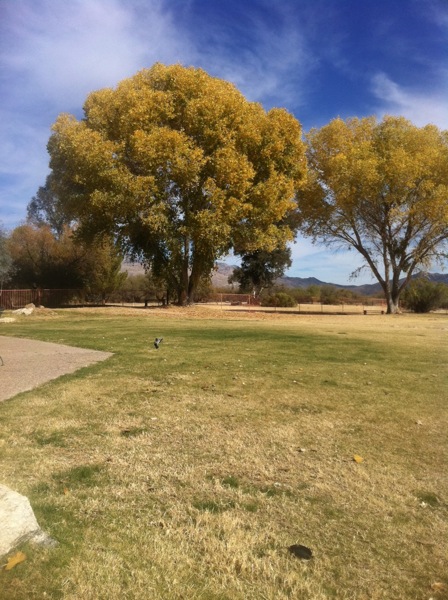 and planning the herb garden that I'll eventually kill. 😉
Monday morning, Liv and I had to get out of the house. Not just because the weather was so gorgeous, but her teeth tend to pop out in handfuls, alternating weeks of not-really-herself/crank mode with total happiness. Teething spurts comes out of nowhere, and even though there are quite a few remedies (we do teething strips, baby Tylenol if it's really bad, and popsicles), it's tough to see your little one in discomfort. This is also when she wants to be held 24/7, and while I love the extra snuggle time, it makes certain necessary things (like getting dressed and um, using to the restroom) nearly impossible.
Usually a bit of fresh air helps both of us, I'll wrap Liv and hold her as we're walking around, and it's a nice change of scenery.
We read a few books on the patio, got a green juice: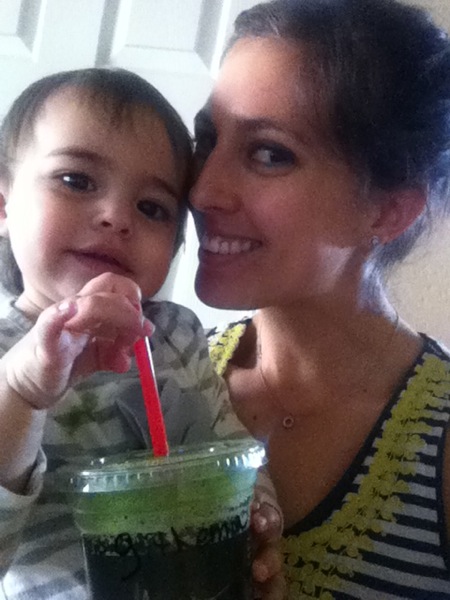 took a walk with Bell (still working on the Caro Leash Project 2013)
and enjoyed a fantastic dinner.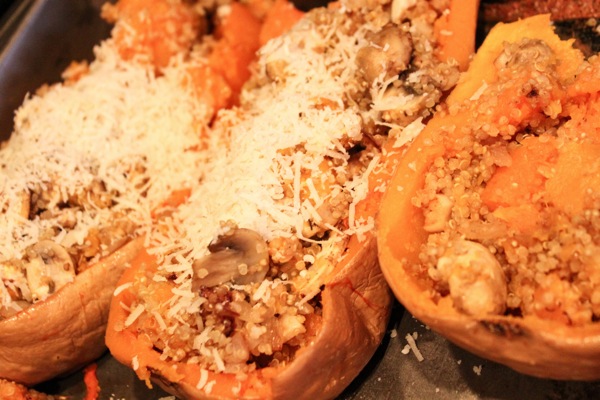 When I saw this recipe on Pinterest, I knew it would be perfect for dinner this week, especially since we still had two butternut squashes from last week's farm box.
I put them into the oven to roast,
made the filling,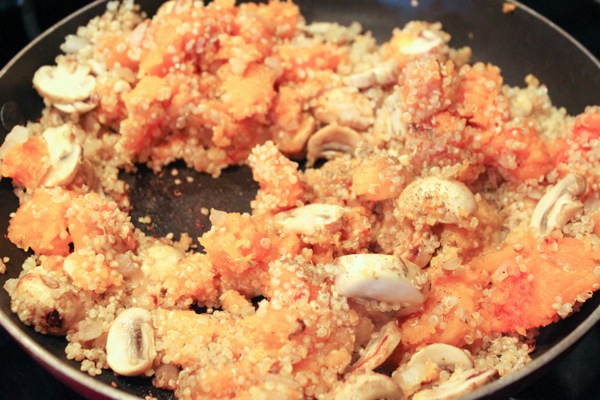 and served it alongside some kale chips (olive oil, nutritional yeast and sea salt.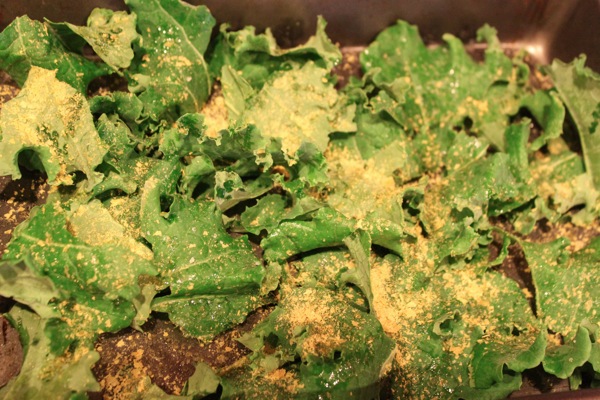 Super easy, especially since I could make the components during nap time, and fantastic flavor. I especially loved the addition of mushrooms- something I don't purchase too often because I'll forget about them in the fridge. Livi loved all of it, too, but her favorite part was definitely the kale chips.
Hope you're all enjoying the day so far! When was the last time you actually made something from Pinterest? Last, it was these cupcakes, which to my surprise, came out really well.
xoxo
Gina
New on the Family page: Livi's Banana Quinoa muffins
Winter Shape Up: How are you enjoying your rest day? Maybe carve out some time for a date with the foam roller… your future tight muscles will thank ya 😉
Congratulations to the Blue Diamond giveaway winners from yesterday! If you see your name and comment below, please email me with your shipping info so I can forward it along to the almond fairy.
Carolyn: 
Emily G:
Martha B.:
Bri J.
Tracy:
Kiah: