"I like butternut butts and I cannot lie…

You other bloggies can't deny

When a squash walks in with a little bitty waist and a round thang in yo face

I make FRIES" 🙂
You should have seen the dance that went along with that one 😉
How's your day going?? I loved, loved, LOVED reading your comments to this morning's post. Thank you so much to those of you who contributed to the convo and hi (!) to all of the new friends who stopped by.
My day off was pretty glorious.
I napped on the couch for two hours with the puppers (Scamp slept on top of my head), went to the library, got the car washed, groceries, chilled.
I also ate the above fries salad-style: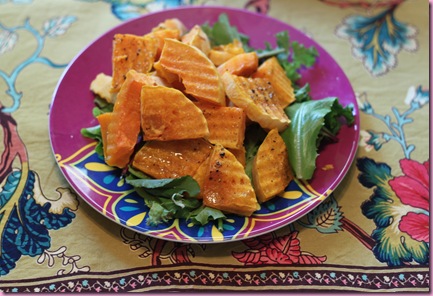 along with a Daiya cheese crisp (on brown rice tortilla)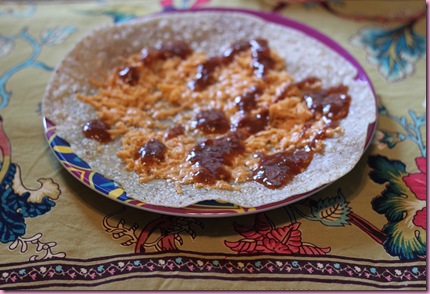 and one of yesterday's vegan cookies 🙂
I also cut open a pomegranate that my auntie bought so we could make cocktails snack on it:
It definitely made me reminiscent of last year's POM adventures! Dare I say I'm even MORE excited about poms than pumpkin?? 🙂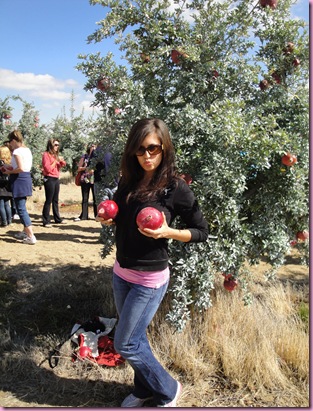 Dinner is also ready and waiting for the fam to come home and for me to munch after Dance Trance.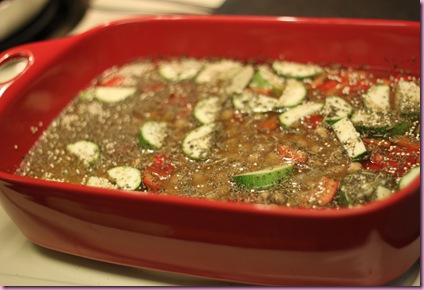 Guess the recipe??? I've made it a few times before 🙂
See ya in the morning with a giveaway!
xoxo
Gina
<3 Thank you so much to Nature's Pride for choosing me to be an ambassador at the Foodbuzz Festival. I'm so honored, and so excited 🙂