Bfast cookie and bling macaroons
Hey everyone! Are ya doing the FRIDAY DANCE?!!? I am 😀 Hope you're having a fabulous Friday so far!
I am.. because I had a cookie for bfast!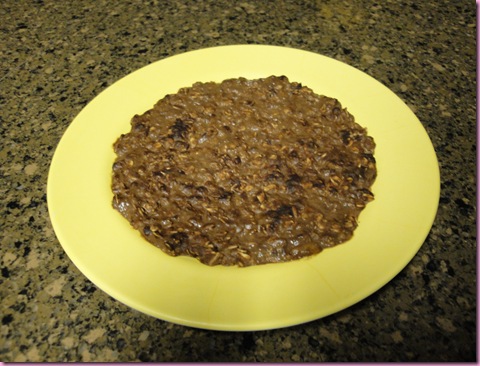 This one had 1/3 cup oats, 1 small nanner, vanilla hemp milk, sprouted brown rice protein, carob, cinnamon and Stevia. Face-rockin' delicious.
And some Teavana: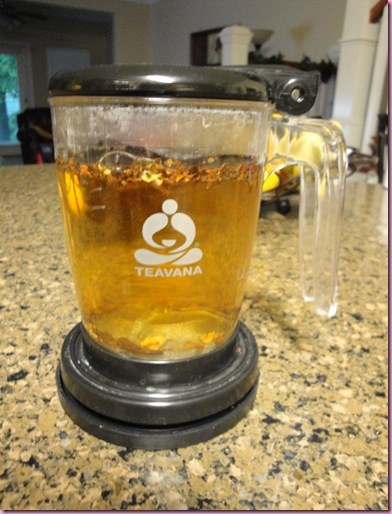 Rooibos chai and Matevana mixed together. So good!
The sound machine worked a little too well—I slept like a baby, through my alarm, and woke up at 9! Yikers. So much for the early morning workout—I figured I'd get my cardio and weights in between training appointments this afternoon.
So I decided to partake in one of my favorite Friday morning rituals: macaroon making!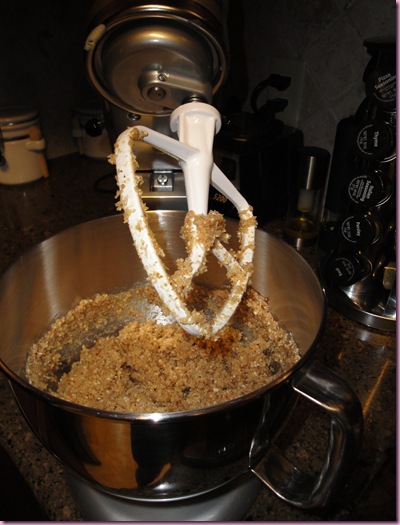 (The dough on the paddle attachment was for me)
The best part: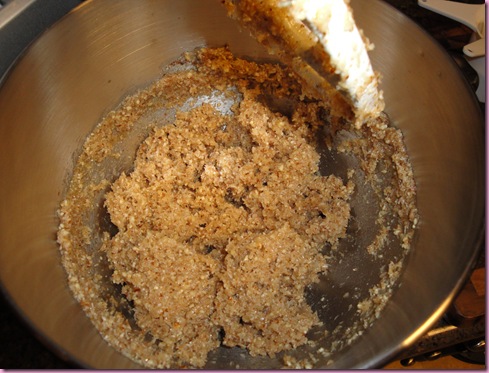 Macaroons in a row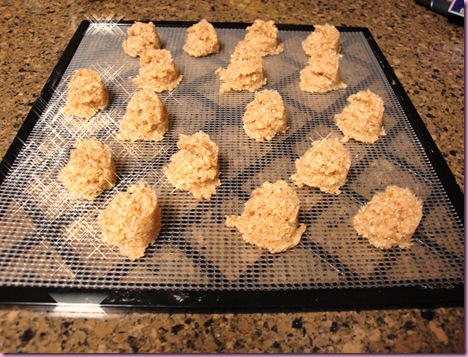 (I blinged them out with the camera… haha!)
After getting the macaroons in the dehydrator for Jerilynne and a friend I've been promising some to, I had to take this one to the vet: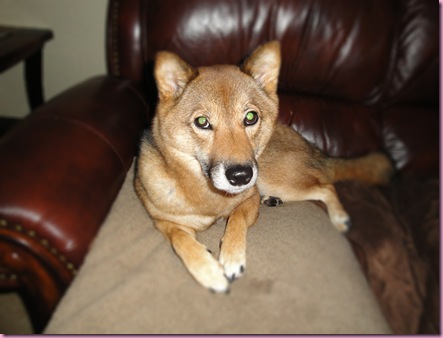 She was not a happy camper to get that Bordatella stuff in her nose, but you gotta do what you gotta do.
I'm pretty stoked because we're leaving for Orlando in the morning but it's kind of bittersweet because it's the last time I'll see Bella before I go to school for a month. My aunt is watching her for the week and we're going to board Viesa when we leave for OKC and after driving to Oklahoma, the pilot is flying into Orlando, picking up Bella from my aunt and driving back to Valdosta. Craziness! I can't believe that exactly one week from today we'll be en route to my next adventure. It's going to be blasty 😉
Well I'm off to start cleaning out my car –I'm one of those people whose house has to be spotless and the car is a disaster- and then off for training appointments and a workout. I'll see ya tonight!
Enjoy the rest of your day!
xoxo,
G
Something to think: "You only get one life.. and well, this is it"  (I know, kinda heavy for a Friday morning, but I'm gonna roll with it) My dad said that to me once when I was in elementary school, and I think about it all the time. It motivates me to get to the gym when I'm feeling blah (because I want to live a long and healthy life) and encourages me to take risks even though I could always stick with the mundane and "safe" choice. Going to raw culinary school was a big decision for me and I debated not doing it because of the puppies, the fear the pilot wouldn't feed himself, worrying about taking care of the house, missing out on teaching aerobics and training for the month, thinking I should finish my MBA degree instead, and then I realized it's something I REALLY, really want to do and when I'm old, I'll look back and be so glad that I went for it. I get a lot of emails from girls who are so unhappy with their current careers and want to change what they're doing but still be able to make ends meet. I'm not saying that you should throw caution to the wind and drop your current job, but try to do things that make you happy. Even if it's just something little, it could make a huge difference or transform your life's path entirely.
"It makes no difference how many peaks you reach if there was no pleasure in the climb."
— Oprah Winfrey