Hey everyone! How's your night going? Mine day has continued to be buenísimo with the exception of the fact that I was about to head to the gym and my car wouldn't start! Since it was pouring, I couldn't run there, so today was active recovery roll-on-the-foam-roller day instead 😀
Lunch was a lovely Raw Noodle Bowl: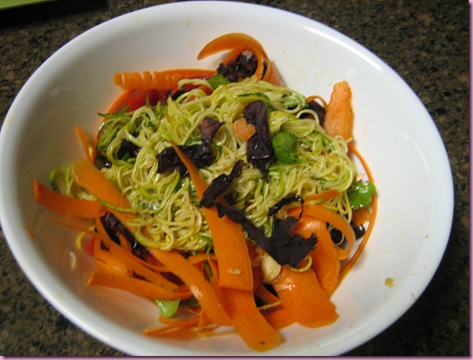 Spiralized zucchini and yellow squash with shredded carrots, Nama Shoyu, apple cider vinegar, sesame oil, sea salt, pepper, red bell pepper, dulse and cilantro. It was ahhhmazin'
And a side of goat jack cheese: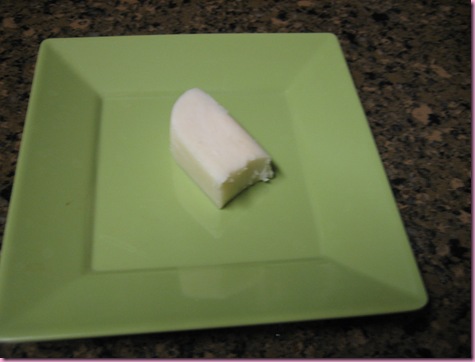 I spent some of the afternoon playing with the new camera!
A decorative fruit bowl (taken with the "gourmet" setting)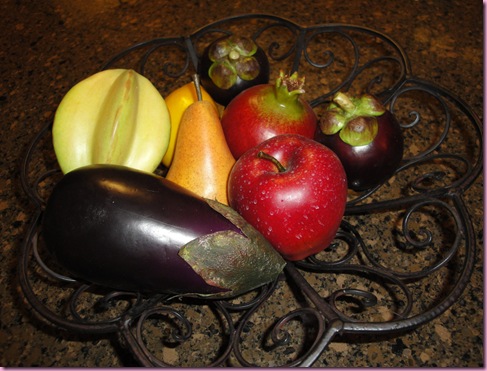 The living room and breakfast nook: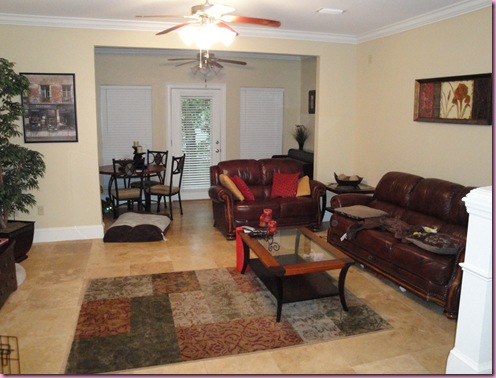 The tough little lady: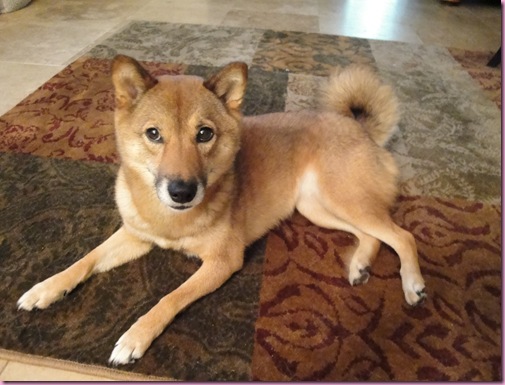 I dealt with the car thing –called the towing company who jumped my car and then the pilot came home and we got a new battery- and then got ready to meet the girls for dinner.
We hit up one of our usual spots: Longhorn. I still think it's funny that one of the restaurants in Valdizzy that I enjoy the most is a steakhouse. They have great seafood!
My dinner came with a salad (no cheese, balsamic on the side and I picked the trans fat laden croutons off..some crumbs were still on there but I rolled with it):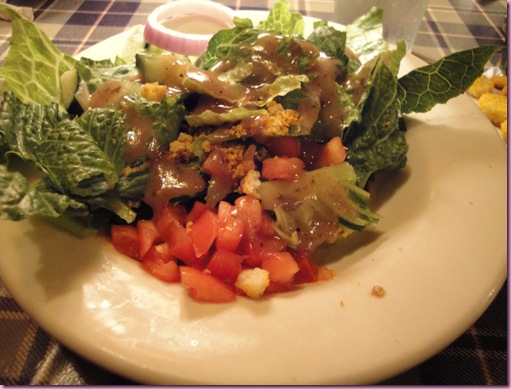 And I ordered the salmon with double veggies instead of rice and a side: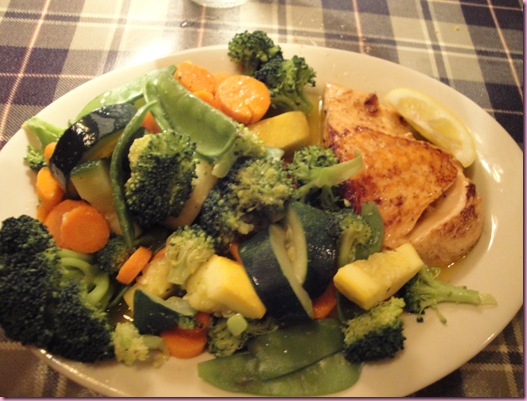 The salmon, which I fondly refer to as buttah of the sea, was swimming in a sea of buttah. I mean, of course I ate it, but next time I'll ask for no butter whatsoever. Cheffer working in the kitchen definitely got a little overzealous with his butter slathering.
Dinner was pretty good, the company was wonderful, but when I left my sweet tooth was kicking. I haven't had a treat night since I went to town on the tortilla chips and wine last weekend, so I figured tonight could be my treat night for the week.
Enter Coconut Bliss ice cream: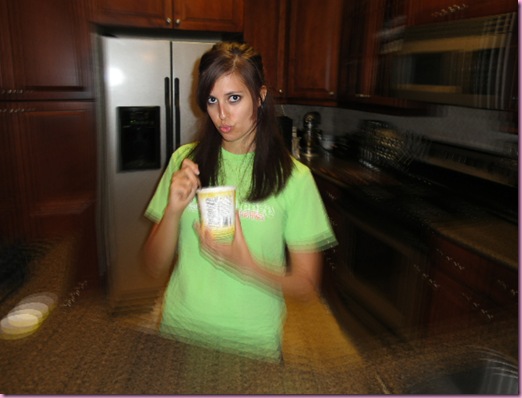 (Rocking my Main Squeeze shirt)
The supermodel laid on the couch and judged me with her eyes: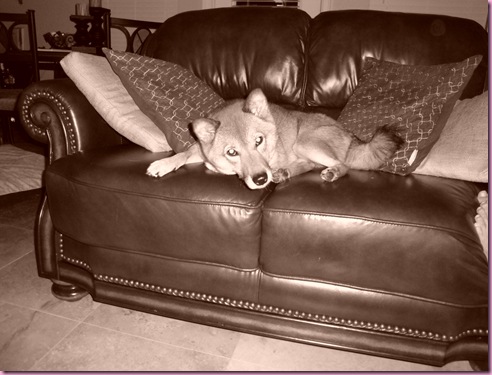 I just wish she didn't want to eat Bella 🙁 I want to keep her so badly.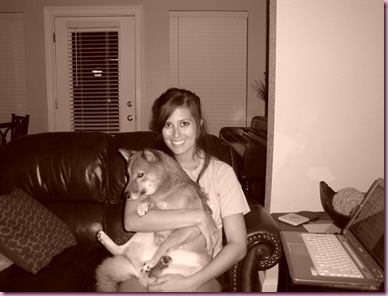 And the pilot enjoyed his Marble Slab that I picked up for him on the way home 😀
We didn't end up seeing a movie tonight because all of us girls were pretty exhausted, so we'll probably go sometime soon.
Well I'm off to bed—I'll see ya in the morning!
xoxo,
G
Today's tip: Go to the gym with a plan of what you want to do while you're there. Don't just walk in willy nilly with no idea of what you're going to do. Take a small index card and write down your cardio routine and weights beforehand. This way, you can skip to the next thing if a particular machine or area is being used, and the notecard is easy to carry around during your workout. You'll find that you'll get a lot more accomplished while you're there and that just means eve quicker results 🙂