Hey guys! How's your night going??
I'm HOME!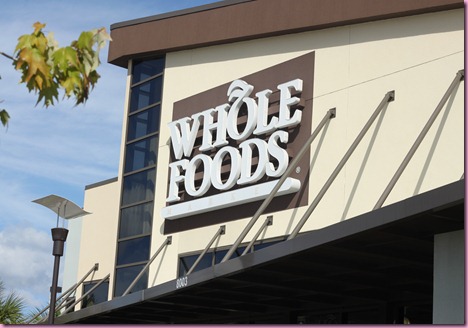 Heh heh. Of course I made a little stop on the way

Thank you so much for all of the beautiful comments, tweets, Facebook posts and sweet birthday wishes! I appreciate it so much <3
Thank you to my friends who celebrated my birthday with me last night! I loved seeing everyone <3
This morning, I was moving a little slowly after a night in Valdizzy with dinner, Funfetti cupcakes and chilled white wine, and girl chat until the wee hours of the morning, so Jeni and I went to Two Friends for breakfast before I hit the road back to Orlando.
I had a veggie omelet (no cheese)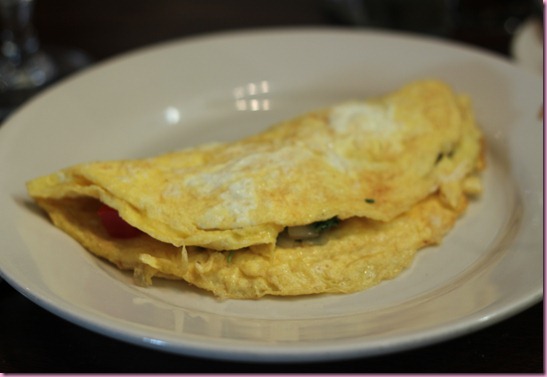 Coffee + a sweet potato biscuit that I wasn't going to eat but then did (I love gluten. And it's my birthday. haha)
The drive back to Orlando was pretty uneventful- I listened to the rest of "A New Earth" (highly recommend it!) and pulled into a rest stop for a chat with homeopathic doc. Good news! I can eat fruit again

I really look forward to our phone appointments- he answers all of my questions and is so patient in explaining everything. He also said I can eat Stevia everyday, twice a day on Sunday if I want to. Good stuff

When I got to my aunt's, I was greeted by my favorite downward-facing Bella: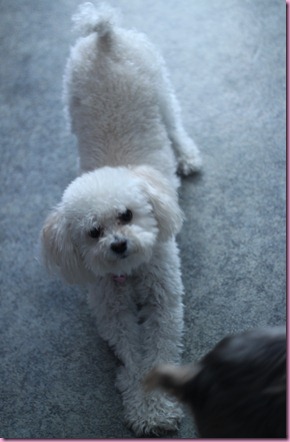 + a little Yorkie tail

+ gifts from a certain someone who still made his presence known today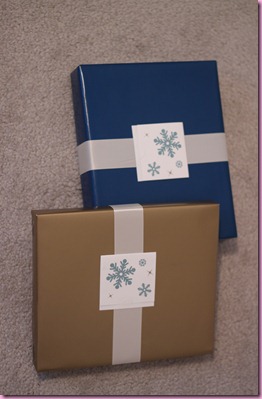 I'm waiting to get back from work to open the gifts and read the cards

Yes, I'm at work tonight but it aint no thang. I got in my celebrating last night

Also… I'm going to NEW YORK ON SUNDAY!!! More on that to come.
Legendary dinner: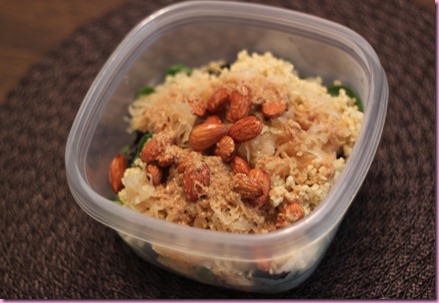 A macrobiotic bowl (arugula, sea vegetables –dulse, arame, wakame-, sauerkraut, tamari-soaked almonds, cashew sauce)- I'll be sure to post a how-to next time I make it, which will be soon!
with my favorite vegan miso slaw from the hot bar: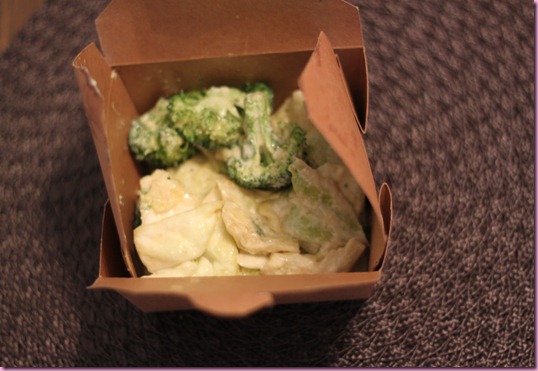 I'm back to work, but I'll see ya in the morning!
What are you up to this weekend?? Have some dessert for me, mmm k?

xoxo,
Gina
Sorry for messing up the birthday promo links this morning! Here's the *one for the almond butter* and the *one for the coconut butter*- a jar + 3 sample packs for $11. Baller