Hi guys! How's your day going?? I'm so glad ya'll liked the solo spin workout 😀 Have fun with it!
Things are frantic but bueno over here…. WE'RE OFFICIALLY GOING TO THE BAHAMAS!!!
I'm a little ridiculously stoked.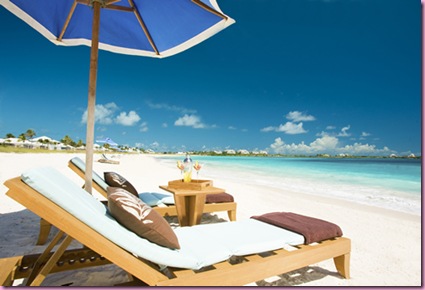 Source
It's gonna be glorious!!! We're not leaving until May, but I'm already on the lookout for some guest posts in addition to the once daily posting I'll be doing. If you have a fun idea for a post, please send it my way and I'll see what we can hook up 😉 Mayjah thanks to Heather for booking our trip!
This afternoon, I was hankering for a salad beast and without any raw crackers around for some crunch, I had another idea….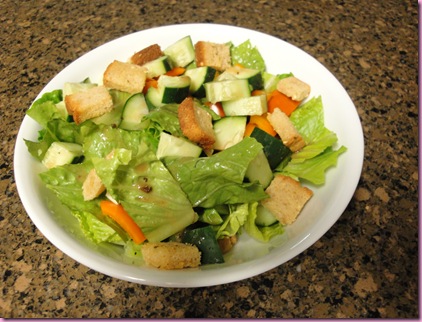 MILLET CROUTONS!
"Oh no, you didn't!"
Oh yes, yes I did 🙂
To go with said beast, I broiled some cut-up millet in a small baking dish, sprayed with olive oil (from the misto) and seasoned with oregano, sea salt and garlic. Why have I not done this before?? Expect many millet croutons in the future 🙂
After a few training appointments, I braved my first run post-half marathon and post-injury hiatus. Even though I was apprehensive, it actually went well! I walked/ran for 4 miles and made sure to keep my pace around 9:00—I looked down once and I was pacing 7:30. Oops! I blame it on the killer playlist 😉 It felt sooooooo dang good to get my legs moving again.
Replenishment: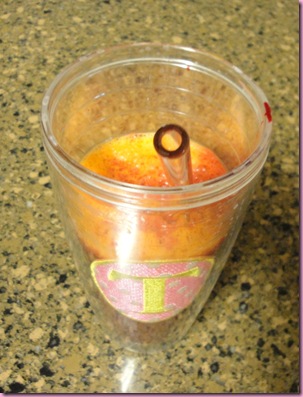 Cullen juice with:
-2 small apples
-1 beet
-6 honking carrots
-a ginger nub
I'm off to make some homemade Indian food… hopefully it's face-rocking 😉
Have a wonderful night!
xoxo,
Gina
Something to think: Today, while I was laying by the pool, I couldn't help but overhear the college girls next to me totally bashing themselves. It was almost a contest between them: who could say the worse thing possible. They were talking about their bodies, their workouts, eating habits, etc. (one of them was also sunbathing using Pam nonstick cooking spray, but that's beside the point) and while I won't write what they were saying, I will say that it made me feel horrible inside. Life is too short to be anything but proud of yourself. I know, I know, easier said than done…. there was definitely a time where nothing was good enough for me.
Looking back, I know now that all of the time I spent obsessing and trying to be "perfect" was a total waste. Also, looking back at pictures from that time, when I was so unhappy with how I looked/ate/worked out/etc, I looked beautiful. And so do these girls… the only ugly thing about them was what they were saying.
You are all amazing, FIT, gorgeous and intelligent..and best of all, YOU'RE ALIVE! Don't waste your time thinking badly about yourself—remind yourself of all of the people (myself included) who think the world of you. Next time a bad thought crosses your mind, picture my goofy face and how bummed I would be to hear you talking or thinking badly about yourself. Cliché but true: You're the only "you" you've got. Love it and own it. <3
Speech ovahhhhh 😀