Hi friends! How are you? Hope you enjoyed the weekend. Did you watch the Super Bowl? I did watch the Lady Gaga concert, and omg. She crushed it. So good.
I missed the performance of America the Beautiful but thank goodness for YouTube.
We're just taking it easy around here today, but I thought I'd hop in to share a recap of the weekend. It was a perfect mix of relaxing, fun, and family time…. with some partying and shopping thrown in there, too. Oh and by "partying" I mean sleeping. Same same.
Friday night, I got in a late Orangetheory class (Stefan's class is AMAZING, Tucson friends! He cooled down to Rent.) and the girls were both asleep by 7:45pm. (P always goes to sleep by 6, but Liv is usually awake later.) The Pilot and I were like WHAT IS HAPPENING and the evening became at-home date night. We cooked dinner together, shared some wine, sat at the kitchen island eating and enjoying complete conversation, and watched a movie. It was perfect.
Saturday morning, we slept in, and had breakfast here at home. We chilled for a while and then decided to hit up the Artisan's Market for lunch and browsing.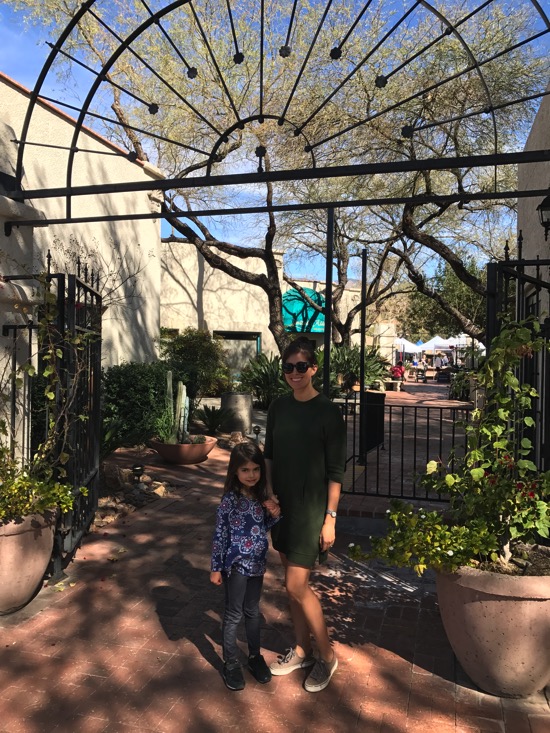 We enjoyed fresh papusas for lunch (a papusa is like a thick, stuffed corn tortilla topped with a cabbage slaw and salsa),
[insert weird brown-looking iPhone photo here]
and picked up some fun things from the market: cilantro spices, some baked goodies, a cross for my nana, and this gorgeous floral arrangement.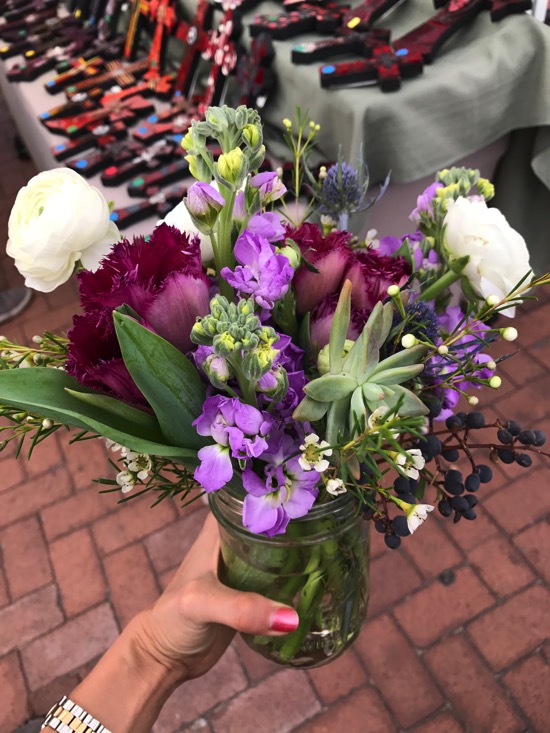 Madre gave me a much-needed haircut and color (it feels so fresh!!)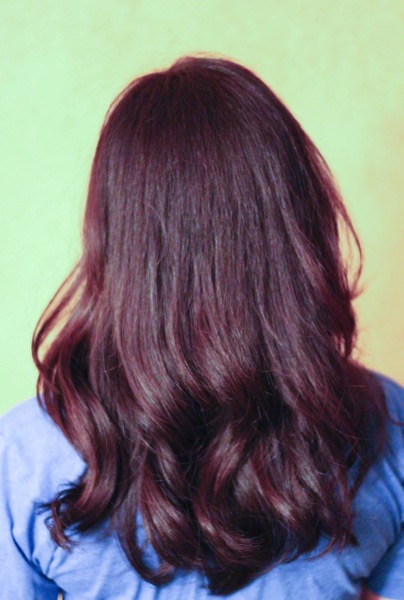 and dinner was at my Uncle E's house. He grilled up a huge feast with chicken, steak, lamb, and vegetables, and served it with wine, salad, and focaccia.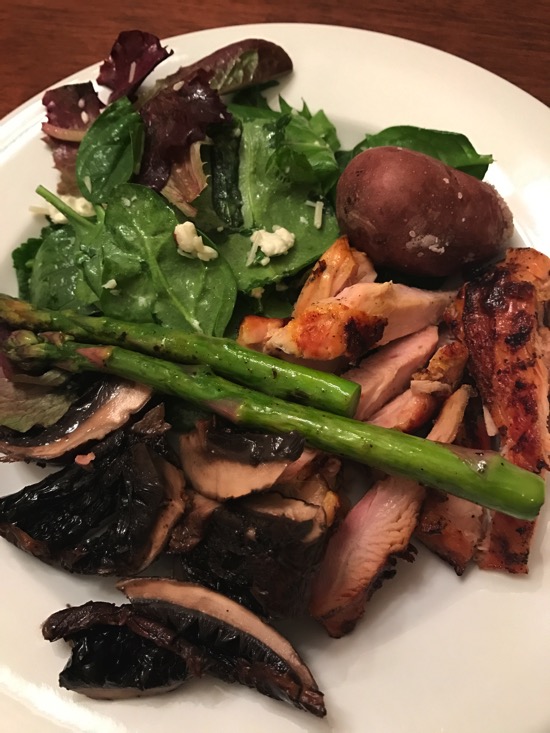 Sunday morning, I took a reformer class at In-Balance. Pilates always feels equally restorative and challenging to me. It gives me a chance to really focus on my core and breathing, and during the stretches, it hits me that I haven't stretched all week. My hamstrings were very confused. Class was a balance of total body work, and we used the BOSU and ballet barre. I chugged a green juice running out the door, but waited to have breakfast because we had brunch reservations at our very favorite place: Ventana Canyon.
This was one of our frequent brunch spots when Liv was little, and I never could have imagined that we'd be back there again soon, with another little one in tow.
Liv had the best time,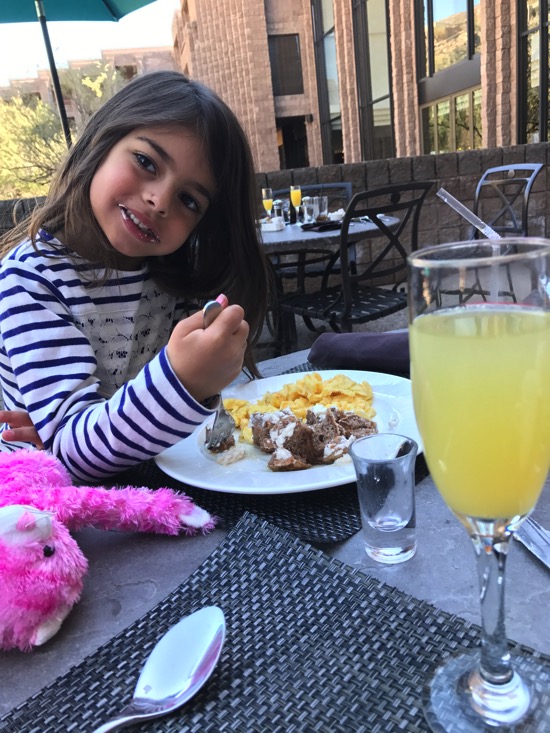 and brunch rocked P's world.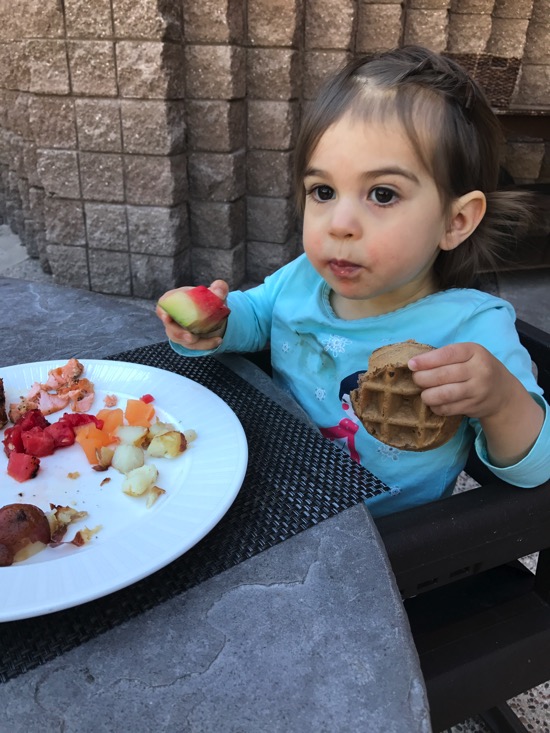 At one point, she had a waffle in one hand and a filet of salmon in the other hand and was enthusiastically saying, "MUM, MUM, MUMMMM" (<— = major yum)
I had all of the random things I knew would be waiting for me: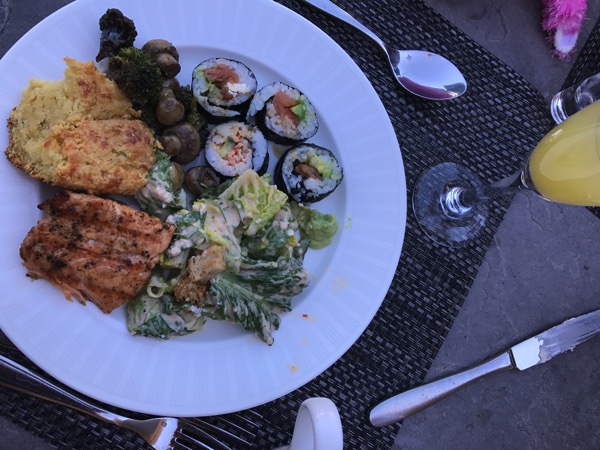 sushi, grilled salmon, skillet cornbread, Caesar salad, and grilled veggies.
And the necessary coffee + never-ending mimosas.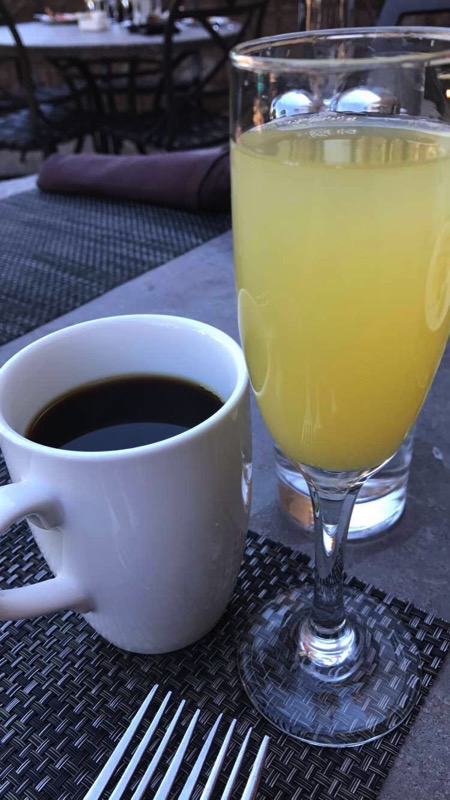 We walked around a bit afterwards,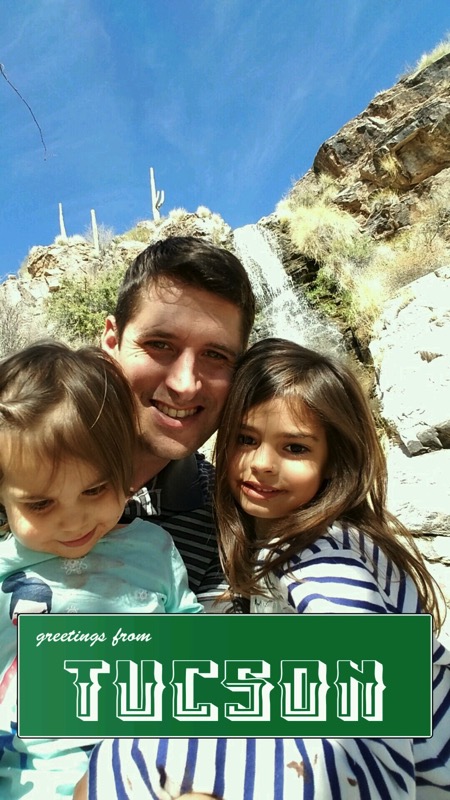 fed the koi fish, and headed back home for naptime.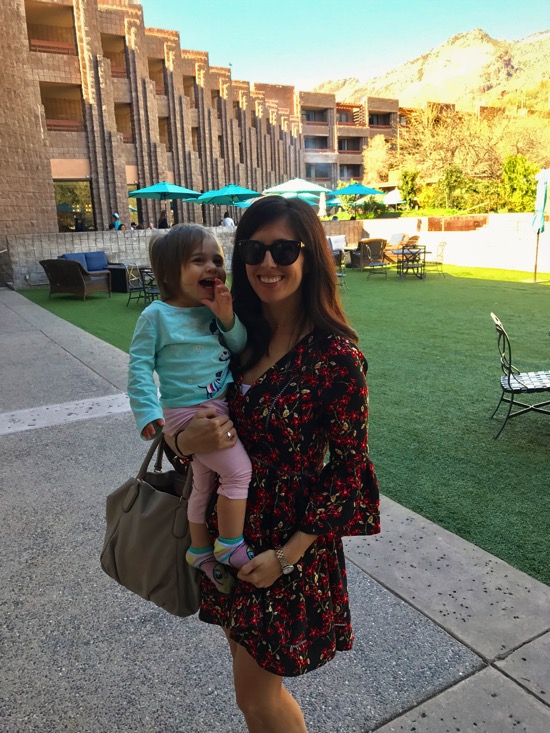 P didn't quite make it.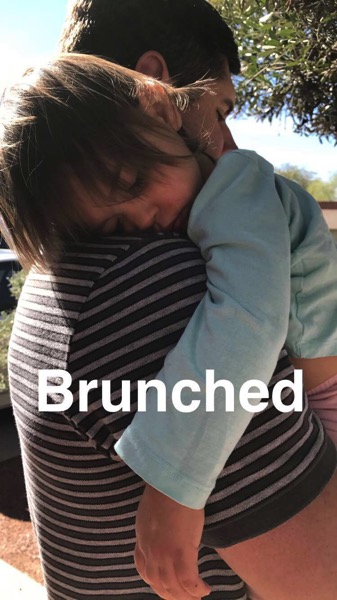 We stopped by madre's to say hi to everyone and catch some of the Superbowl, then came home for dinner.
This was probably our favorite Sunbasket meal yet: sole cooked in parchment with spinach, lemon, shallot and topped with a warm salad (almonds, dates, apricots, sumac and parsley).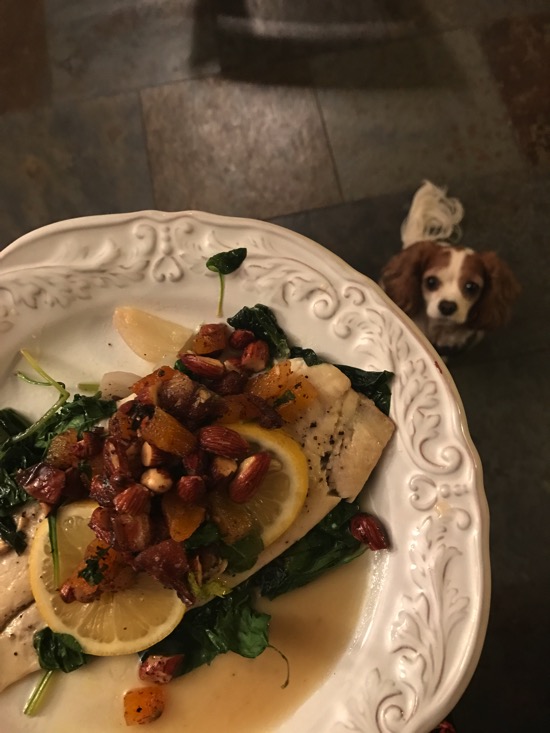 Today's a cycling day, and I'm starting to get things together for a trip to HAWAII.
I hope you're having a very happy Monday! Don't forget to check in with today's workout here. I'll see ya in the morning with some tips on getting more out of your barre workout.
xoxo
Gina
Looking for a workout?? Try workout #2! It's a combo of strength and HIIT, and includes a follow-along video, with lots of modification options. Please let me know what you think!