Winter Shape Up 2013 Intro Post
Let's get this party started, shall we?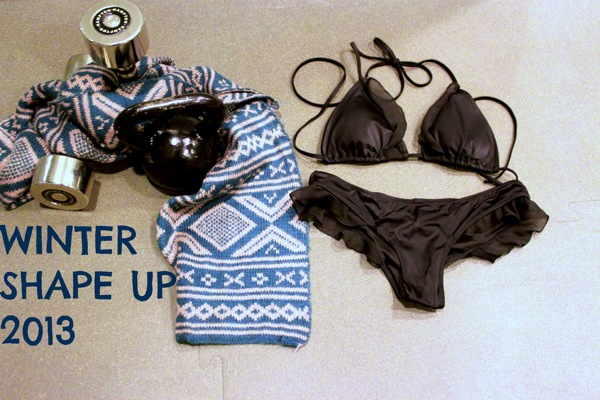 I'm so, so happy to hear that you appreciated the early meal plan and workout posts. I'll continue to post them over the weekend so everyone can plan! Have you done workout 1 already? Be sure to check out the end of this post for your chance to check-in and enter our first WSU giveaway.
For the friends who are new to Winter Shape Up, here's how it works:
-Each week, for the next 4 weeks, I'll be posting meal ideas, sample grocery lists and a workout plan. These are just suggestions and can be always be adjusted or modified to suit your personal needs and schedule. If you have a class that you like to do each week at the gym, by all means keep it in, but just remember not to do the same type of workout on consecutive days. For example, I wouldn't take a hardcore bootcamp class the day after Workout 1- avoid strength training the same muscle group two days in a row. If you need help shuffling things around, please hit me up in the comments or tweet me @fitnessista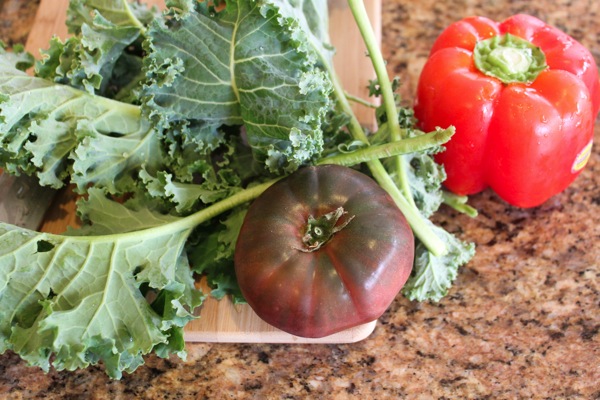 Your 4 week focus:
-Visualize a goal. What's your intention behind Winter Shape Up? Looking to shake up your routine? Burn fat? Get stronger? Write it down what you'd like to accomplish and remind yourself daily for the next 4 weeks. If you made an inspiration board, this is a great time to update it and check it regularly! If you're looking for fat loss/muscle gain, be sure to get your body fat checked towards the beginning of the Shape Up, or take some pics and measurements so you can gauge progress. Keep in mind: this isn't a weight loss plan. Weight is a poor indication of overall health- try to focus on foods and habits that will encourage fat loss if that's your overall goal. All in all, focus on strength and confidence <3
-Nutrition. Eat like a PRO: meaning you're going to emphasize PROtein and PROduce. Each meal and snack should have a serving of protein, and some type of produce. Snack consistently throughout the day (5-6 meals) on whole foods and make sure to drink lots of water.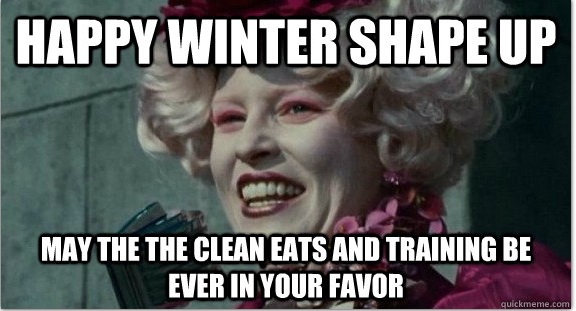 -Consistency. The greatest way to achieve a new fitness or health goal is consistency. Stick with it and remember that the little things definitely add up! Be gentle with yourself throughout the challenge, and endeavor to be consistent in your actions to achieve your personal goal for the 4 weeks.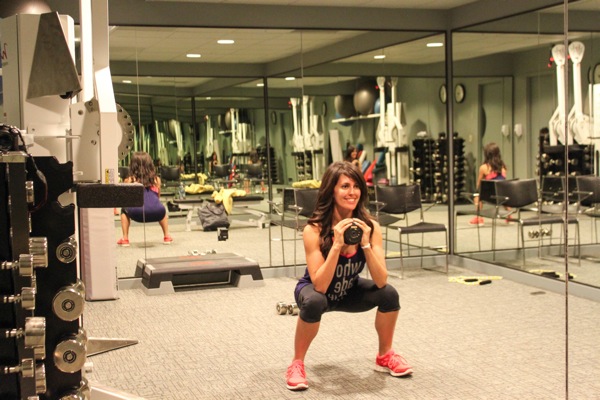 (And smile during weighted squats haha)
-Be a cheerleader for yourself and other Winter Shape Up participants. Make sure to check in each morning with your workout, pics of your healthy eats and to cheer each other on! The comments are a great option, or if you'd like to tweet/Instagram, use the hashtag #wintershapeup
How do I enter for prizes?!
We'll have at least a few giveaways each week, ranging from athletic apparel to luxury items, snacks and fitness gadgets. There will be a link at the bottom of the morning post with your chance to check-in for the day's workout/activity and any applicable giveaways. I'm really thankful to all of the companies who offered prizes, and just as a head's up: I'm not being compensated in any way for the giveaways. These are all companies I contacted to see if they'd help hook you up for being so awesome. On the same note, Winter Shape Up (and all of my workouts/meal plans) are FREE- always will be. All I ask in return is to share with your friends if you enjoy 🙂
How do I keep track of all of the deliverables and info? It seems like a lot!
This page that you're currently reading (the Intro post) will be your home base for ALL things Winter Shape Up-related. Each week's meal ideas and workouts, plus any giveaways will all be linked here. If you're joining in, keep this page in a safe place (bookmark it, Pin it) so that you can easily access all of the info. I'll also add a link to this page at the top of the blog (on the upper right side bar).
Here we goooooo! Anything I missed?
Are you joining in?! Are you as stoked as I am?!
Have a healthy, happy Winter Shape Up!
xoxo
Gina
Winter Shape Up Week 1:
For your tempo work: pick a steady, quick pace. Now, make it faster and maintain it for a few minutes before bringing it back down to your usual pace.
Winter Shape Up Week 2:
For your jump rope HIIT, try 20 seconds on, 20 seconds off for 10-15 minutes total.
For your hills, do minutes 5-20 of this workout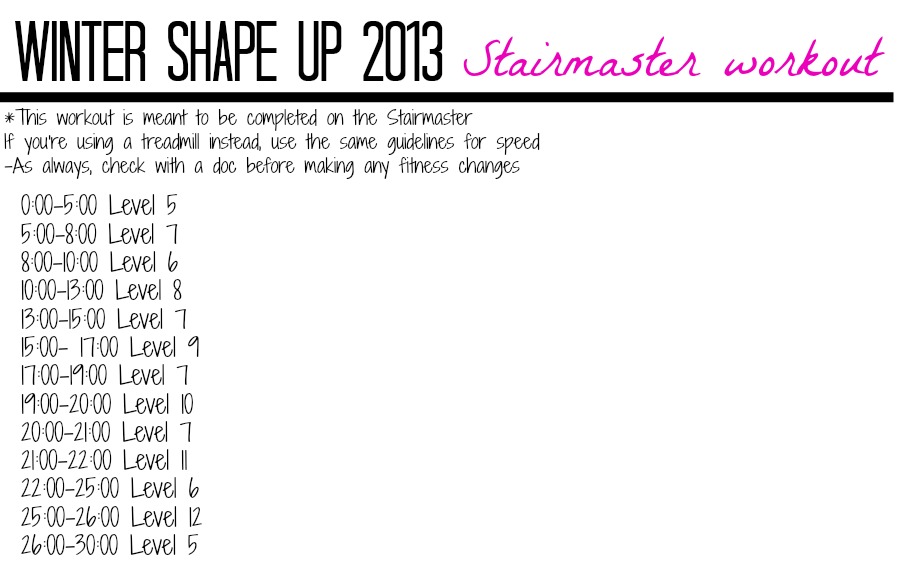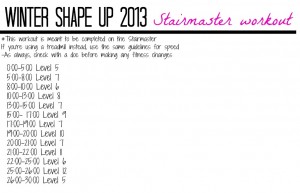 Winter Shape Up Week 3
Winter Shape Up Week 4:
First giveaway: Garmin Forerunner 10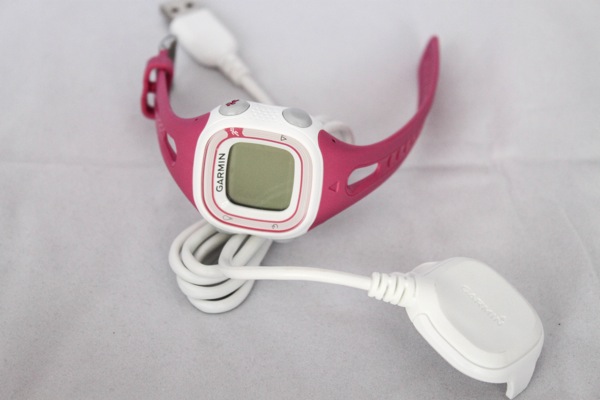 Did you do Workout #1? When you've finished it, leave a comment on this post (<— click to head to the right spot) with your thoughts on Workout 1! A lucky Shape Up participant will receive a Garmin 10- my favorite running watch, in pink or green.