get more out of your barre workout
Hiiiiii. Happy Tuesday! Hope you're having a wonderful morning so far! Don't forget to get your free Nekter Juice Bar juice or smoothie in the app (code FITNESSISTA) and check in with your Winter Shape Up workout here!!
Today, I thought we'd chat a little bit about one of my very favorite classes to take and teach: barre!! I've blogged a ton about barre workouts and have shared some video workouts with you, but I'd love to share some tips and tricks to get more out of your next class.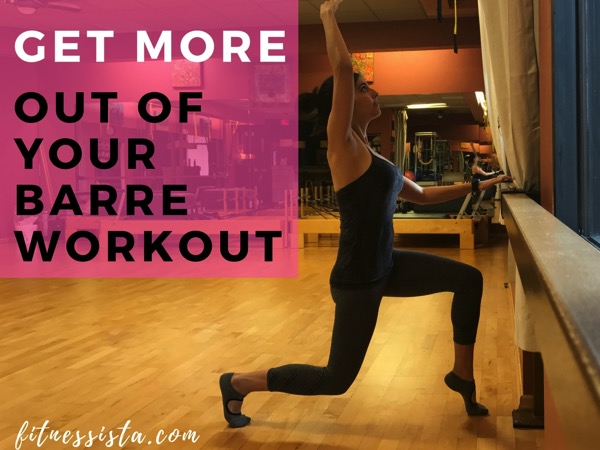 Tips to make your barre workout more effective:
-Mind to muscle.
So many exercises in barre workouts are small and controlled, focusing on the most challenging middle portion of the movement. Because they are so small and controlled, it's easy to *wing* it and use supporting muscle groups to do the work. Really think about what muscle group you're supposed to be working, and picture it contracting and relaxing with each tiny rep. In this study, participants increased muscle activity in moderate effort resistance by mentally focusing on that muscle group. It's science, baby!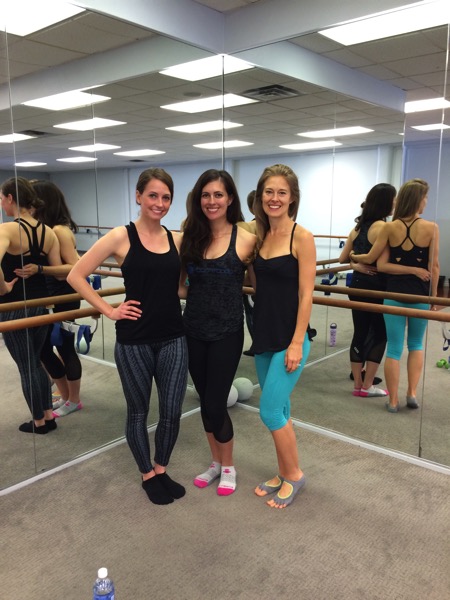 (barre is also better with friends)
-Pay attention to posture.
This will help to protect your back, and allow you to get in bonus core work during the workout. Your core can't function properly if your posture isn't in alignment. For a majority of the standing work, try to keep your ears, shoulders and hips in one line. It's easy to glance to the side and check the mirror to make sure your alignment is in check.
During the bent-over flat back portion at the bar, avoiding sinking down into your shoulders. Keep your shoulders pulling down and your chest lifted, while supporting your core. On hands and knees, keep your core engaged and your hands stacked under your shoulders. While you pull your core up and in, allow your back to keep its gentle natural curve.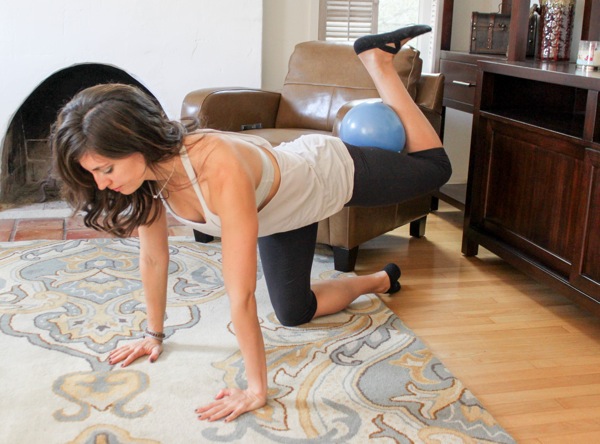 -Watch your knees and toes.
As an instructor, this is something that I've always been extra picky about. If your feet are out of alignment, it can throw everything else off from the ground up. Usually toes will be pointing forward, or slightly turned out. If you're bending your knees past your toes, usually you're UP on your toes (on the highest point). If your feet are flat, make sure your knees go towards your toes, but not past them. Any time you're rotating your hips to bring your feet into any of the traditional ballet positions, make sure this movement is coming from your hips and not your knees. Squeeze your glutes as you rotate open. I was guilty of using my knees, and when I fixed this, I realized that I can't turn my hips out as much. It's not as *pretty* but it's so much safer.
-Is your foot pointed or flexed?
barre3 really pushed me to think about this, because in the previous barre classes I've taught, during glute (aka "seat") work, the foot was almost always flexed. If you point your foot, you'll feel it entirely differently! Play with it a little and see what feels best for you!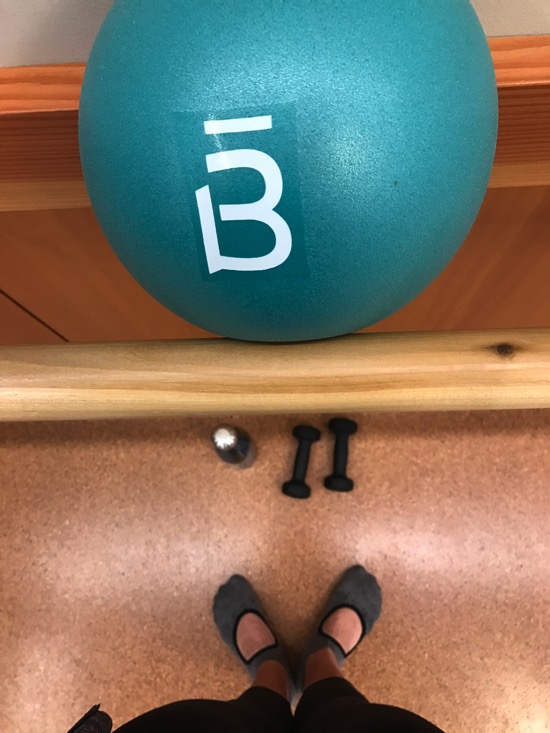 -Modify as needed according to how you feel.
Just like any class or exercise, you'll see the best results when you're honoring your body. If something doesn't feel right, feel free to take a modification you know and love, or ask the instructor for help. That's what we're here for.
So tell me friends: have you taken a barre class? What's your favorite studio? Favorite or least favorite move? My fave is by far the seated pretzel. It's fun in an "omg my leg might fall" off kinda way.
Last night, I posted a quick barre burner on my IG page if you want to check it out!
xoxo
Gina
More barre posts:
What's the hype with barre workouts?
How to add barre into your routine?