Winter Shape Up 2013: Week 4 Workout
Last week, BEST week. Right? 🙂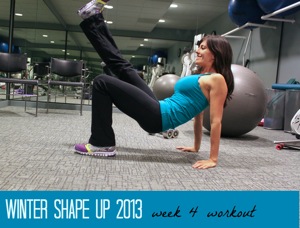 I'll be writing up a recap post at the end of the week and challenge, but just wanted to say thank you again for making it a huge success! I've loved reading your check-in comments each day, and your feedback on the workouts so I can keep working to make each challenge better than the last. This has definitely been my favorite shape up challenge so far (I think there have been 8 since I started the blog!) and I owe that to all of YOU. Even after WSU is over, I hope you continue to check-in with your workouts, motivating each other and keep the ball rolling. You already got it started- the hardest part is out of the way.
Here's this week's workout: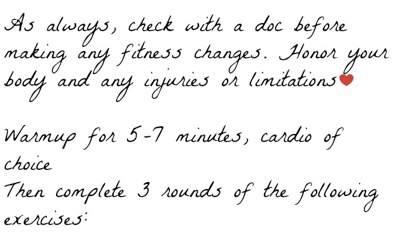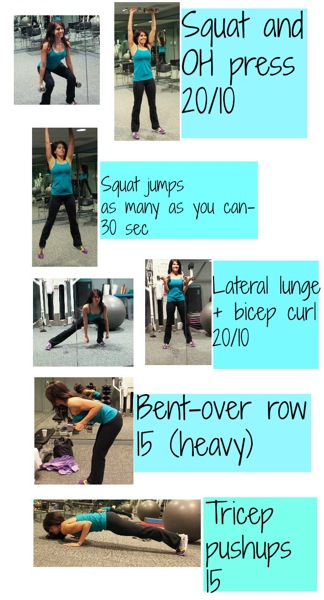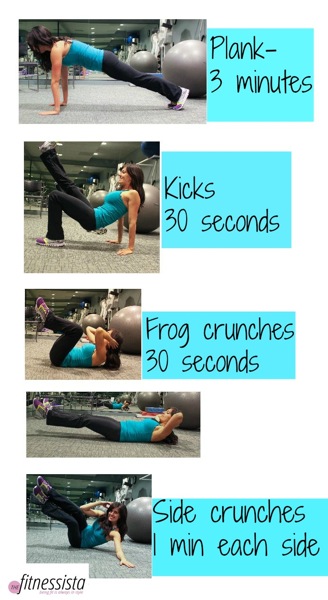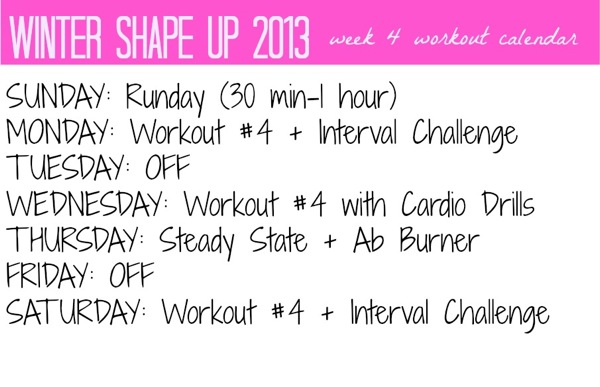 For your interval challenge this week, try this HIIT method:
0:00-10:00 Repeat 1 minute easy, 1 minute HARD
10:00-15:00 Repeat 30 seconds easy, 30 seconds HARD
15:00-20:00 Jump rope or high knees, repeat 15 seconds rest, 15 seconds jump
Cool down and stretch.
The ab burner and cardio drills will be added to the Intro page within the next day or so!
So, who's excited for this week? Did you plan and prep your meals today?
Sending lots of love to you 🙂
See ya tonight with pics from the day!
xoxo
Gina