Cheesy Broccoli Egg Muffins
This little guy was the highlight of our night last night.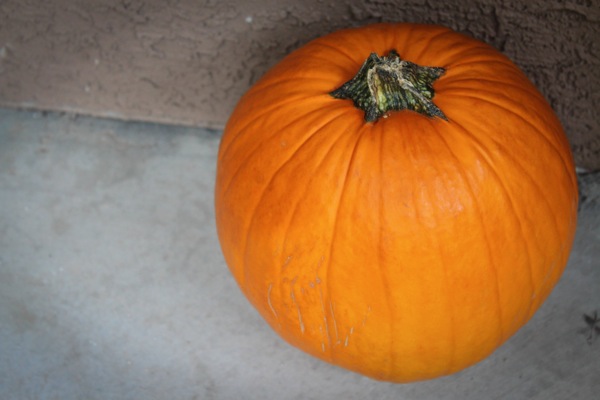 I saw the huge wagon of pumpkins outside Trader Joe's, and tried to restrain myself because I feel like the overexcitement of pumpkin-flavored-everything taints the specialness of it. I felt like I should wait, similar to the Christmas decoration overload in October. I get so stoked to see Christmas trees out in retail stores, but restrain myself until the day after Thanksgiving so it doesn't feel "old."
And then I threw that mentality out the window and bought the dang pumpkin.
I have to say, watching a baby bang on a pumpkin drum and crack up as we rolled it around on the floor… well, it was pretty awesome. 
Also pumpkin? The cheesecake I finally got rid of last night.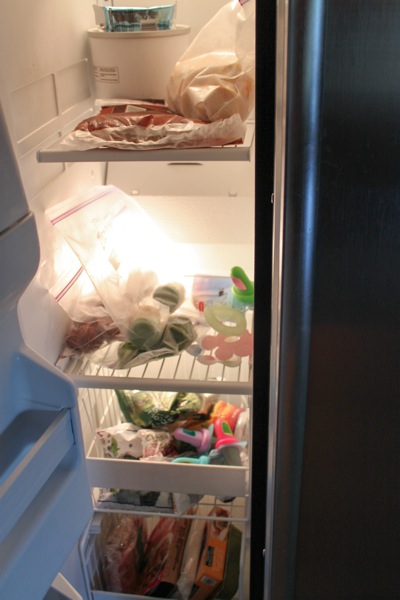 We cleaned out of freezer -it was in desperate need of an intervention- and I think it looks happy and sad at the same time. 
It felt soooo good to empty it out, give it a good scrub, and only fill it back up with the things we needed and finally got rid of treasures like the pumpkin cheesecake I made when I was pregnant. It was a goat cheesecake (awesome idea failed in execution) that I took a chunk out of to try, and then saved the rest because….? I have no idea. Things like that needed to go.
This morning's pre-run snack: 1/2 banana, brown rice tortilla with almond butter and cinnamon
It's a combo that will be easy for me to have on race-day morning, since I'm not about to try and make an egg burrito at 3:30am Tucson time. This is a variation of one of my old staples (either toast with peanut butter and banana or a small breakfast cookie), and I haven't raced in so long, I have no idea how it will feel or if I'll even need something this substantial since I'll technically be running in the middle of the night. I know as soon as I'm *really* awake (maybe mile 4?) I'll realize that I'm hungry. 
So we're off for a run to see how I feel, and then back home for the protein portion of breakfast: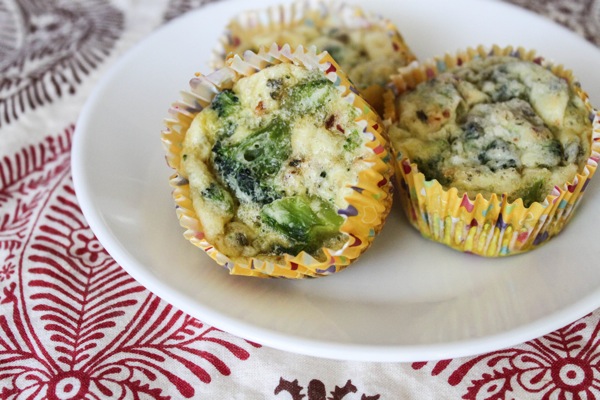 Check out these little guys!
I wanted to get more creative this week for snacks options in the freezer, so on top of the perfect protein pancakes I'll be making later, I whipped up some egg muffins.
Cheesy Broccoli Egg Muffins
Makes 10
-6 eggs
-1/8 C milk of choice
-1 T flour (I used brown rice)
-3/4 C shredded cheese (I used goat gouda)
– 1 C chopped green veggies (broccoli was great, zucchini, spinach or asparagus would be lovely, too)
-1/8-1/4 t sea salt
-1/4 t garlic powder
-1/8 t each of oregano and thyme
-red pepper flakes (optional)
-pinch of nutmeg
1. Line a muffin pan with 10 liners (fun patterns are optional. "Happy birthday! I brought you.. EGGS!") and preheat the oven to 350.
2. In a large bowl, whisk the eggs, and then stir in the remaining ingredients.
3. Pour into the muffin tins- if you use an ice cream scoop, you can easily prevent things like this from happening: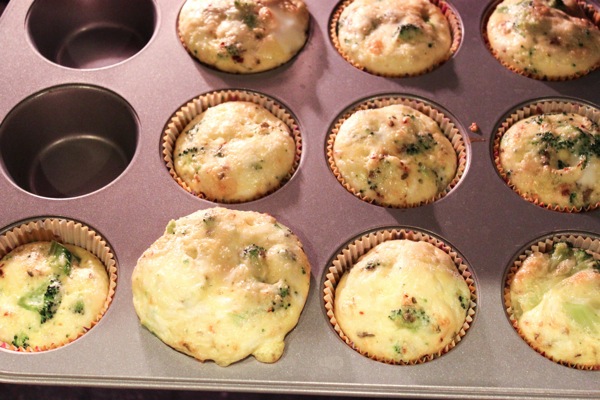 4. Bake for 20-22 minutes and let cool on a wire rack. 
5. Freeze and reheat for an easy, protein-filled snack or with toast for a quick breakfast.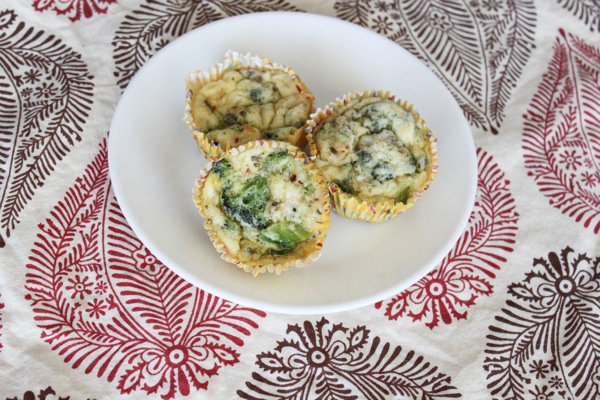 Want the nutrition stats? Here ya go. (I'd have 2-3 as a snack)
Hope you have a very happy Monday!
xoxo
Gina
Something to talk about: Are you part of the pumpkin frenzy, or not really a fan? Runner friends, what's your pre-race meal of choice?
Just for fun:
A bad lip reading of Twilight ("that cake was my most bestest creation")
23 ways to make your day better 
Top mistakes first-time moms make (I totally agree about the movie one- if you're pregnant, definitely see every movie you can)