I wrote my last "5 Things" post in the beginning of what would end up being an extremely toasty summer. 2012 has been a busy year and it is amazing to see where I was a mere 3 months ago compared to now!
Back in June I was recovering from my last marathon of college finals and an extremely sleepless schedule at Starbucks. I was learning the ropes of a new job, and I was overwhelmed by all of the components of wedding planning. It's encouraging to see that I am now in an entirely different mindset.
Aside from having time to do the things I love (yoga, spending time with family/friends, crafting, etc.), I have come to a happy place with wedding planning. We have a majority of the plans locked in and ready to go, and my stresses have been overcome by excitement. So here, my friends, is an entirely new "5 Things" that are happening in my life right now—both fashion related and, well…not.
1. I purchased a denim jacket.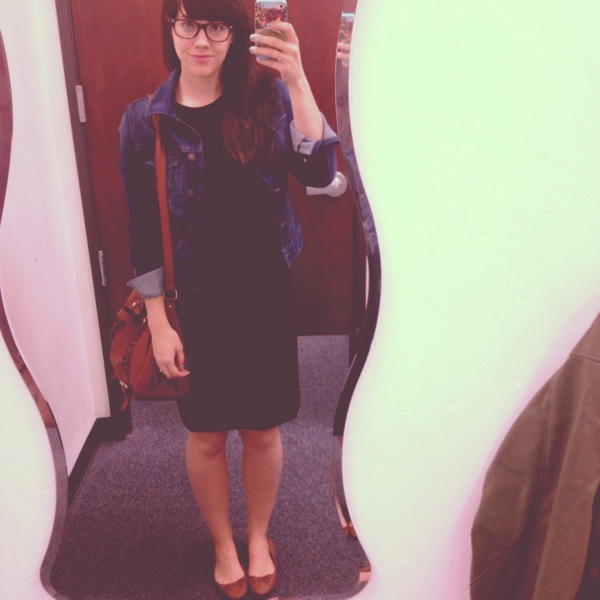 Though they have intimidated me in the past, I am now pro-denim jackets. I owe it all to this Old Navy find. I paid around $30, which is a steal compared to the others I have seen. Denim is dominating fall fashion, and I'm on the bandwagon.
2. Crafts and more crafts.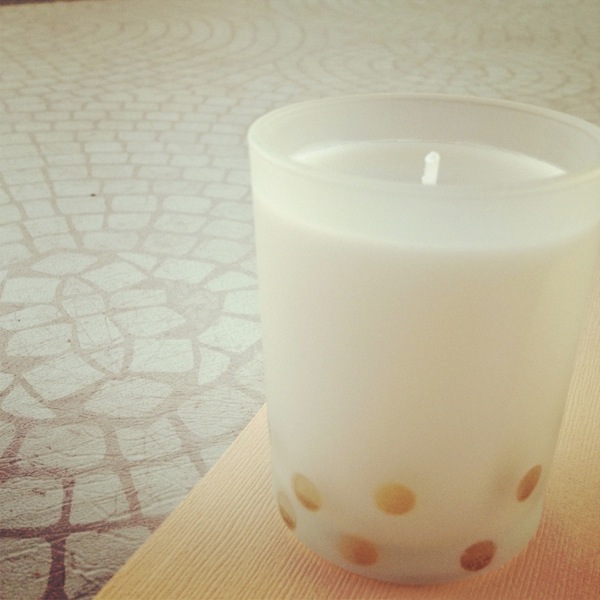 Spray paint here, paper there, burlap everywhere. I have my bride-to-be game face on, and wedding inspiration is transforming into solid plans. There are substantial amounts of crafting that will be going down in the next few months. My bridesmaids (hi Gina 🙂 ) better prepare themselves for some project action!
3. Embracing fall chic.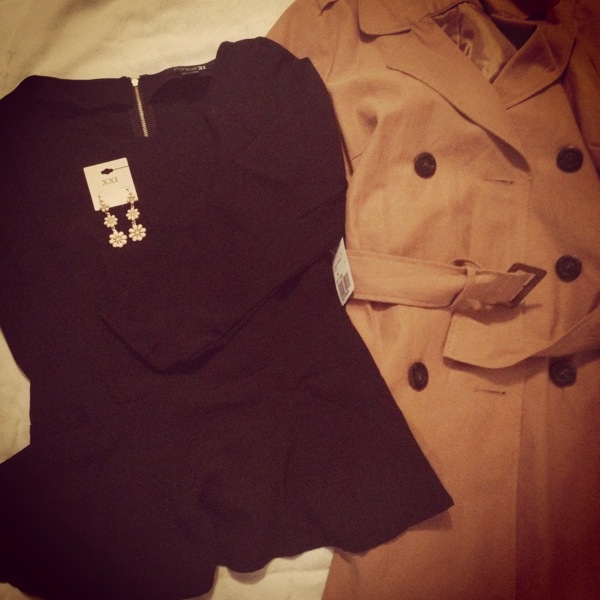 Kate Spade is one of my all-time favorite designers, and therefore where I draw a lot of my inspiration. Feminine, chic styles are what Kate Spade is all about, so I bought a trench coat ($30 at F21), a peplum top (F21), and some pink stone dangle earrings (also F21). Next on my shopping list: some ladylike equestrian inspired boots!
4. Fall scents.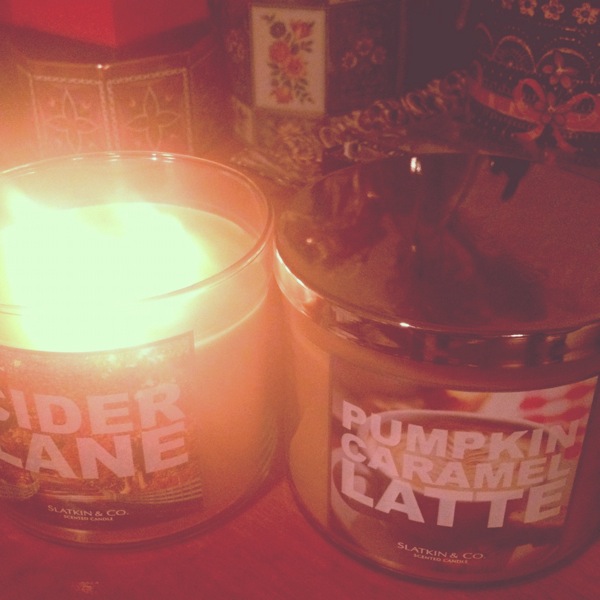 I'm not sure if you're familiar with the 2 for $20 candle sale at Bath and Bodyworks, but now you are. It's only one of my favorite sales…ever. Their fall scents encompass every aspect of fall that we all love. I chose Pumpkin Caramel Latte (drool) and Cider Lane, which smells like a caramel apples and it warms my soul. I have an unhealthy candle obsession, clearly.
 5. Soy lattes.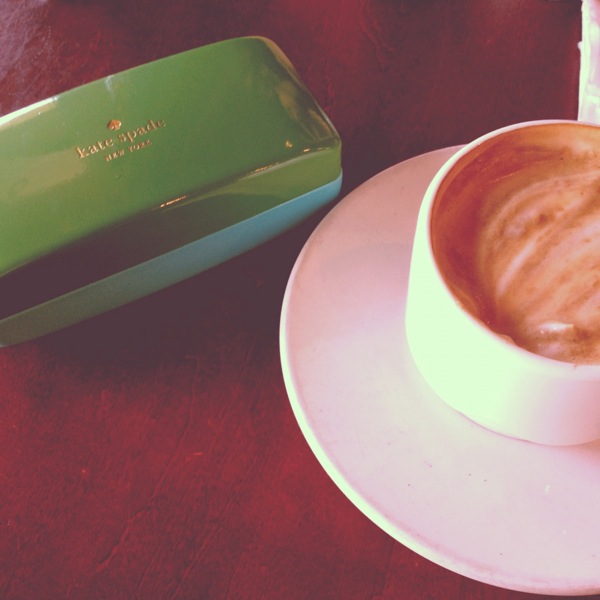 There's no denying the flavor of a soy latte. You can't beat the thick, creamy texture either. Now that it's a solid 20 degrees cooler at night than it is during the day, I can enjoy these treats more often. Favorite spot in town to enjoy a soy latte: Cartel Coffee Lab. Definitely check it out if you're ever in Tucson!
So there you have my latest and greatest "5 Things".
Tell me about yours!
Xo-Meg
Ps. Had to share this picture of Miss Vies. Apparently toasted turkey sandwiches and Pop Chips are her favorite…