Howdy from the Hotlanta airport 😀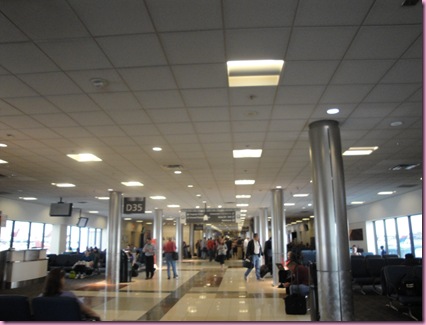 This day was a whirlwind, but I'm stoked to finally be on my way with Ashley to Vegas, baby. Like I said, we get to see some very important people tomorrow so I'm pretty nervous and way excited!! 😀
This morning, Ashley, Jeni and I did our recovery Insanity workout. This one is by far one of my favorites. It's very mellow and restorative with a lot of stretching and toning work. It's probably the only workout where none of us yell random obscenities at the TV 😉
Jeni and I hit up the Main Squeeze for smoothies and protein powahhhh.
The usual Tropical Superfood smoothie: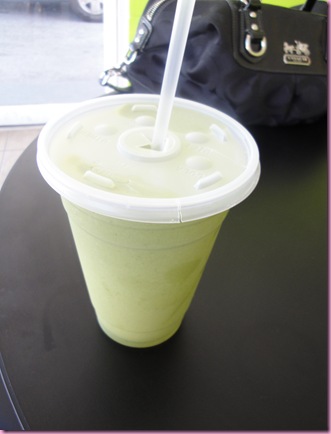 With Sun Warrior and spirulina from the depths of my purse 🙂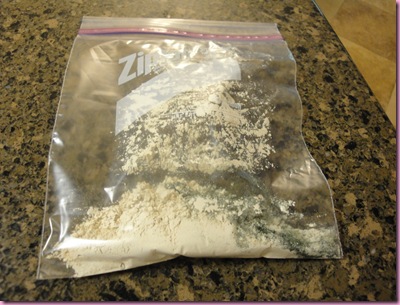 I had some random, clean-out-the-fridge unpictured snacks, did last minute packing and dropped the puppers off at their respective hotels for the weekend.
We stopped at Pita Pit so I could grab some dinner to take with me, as airport food usually isn't my friend.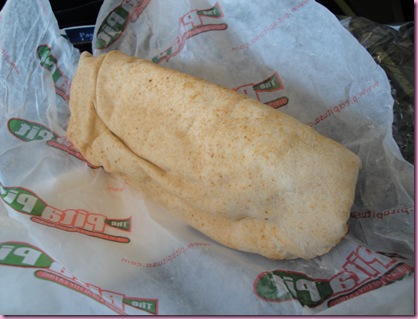 A hummus pita on wheat with spinach, cucumber, olives, hot sauce, mustard and jalapenos. I think I scared the passenger next to me with the gusto and vigor I ate my pita with 🙂
When we got into ATL, Ashley and I hit up Chili's.
We each got a rita: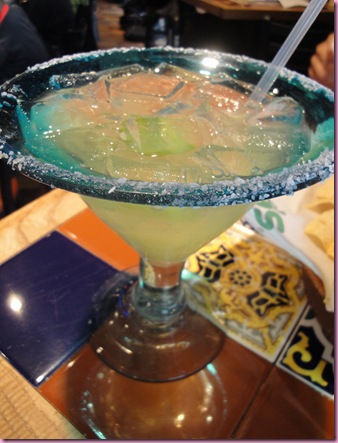 Ash ordered dinner, but I was still full from my pita.
But never too full for chips and salsa 😀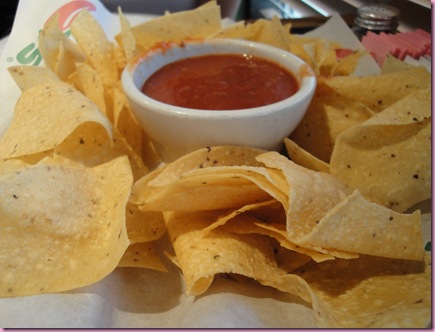 Glorious.
When glancing down at my bag, I noticed a random piece of meat sitting about 6 inches from my purse.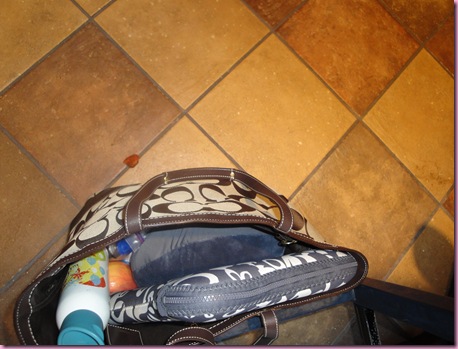 Loverly, haha.
That, and having my right foot ran over by a lady's suitcase (and wanting to cry.. I was strong, though) have been the only noteworthy things so far. But we're just getting started…. 😉
See ya from VEGAS! And hope you're all continuing to have a beautiful Earth Day <3
xoxo,
Gina
Something to talk about: What are your favorite traveling snacks?? Mine are fruit, eggplant bacon, dehydrated zucchini and breakfast cookies 😀
Workout Jam of the Day: "OMG" by Usher