Greetings from the land of swollen ankles.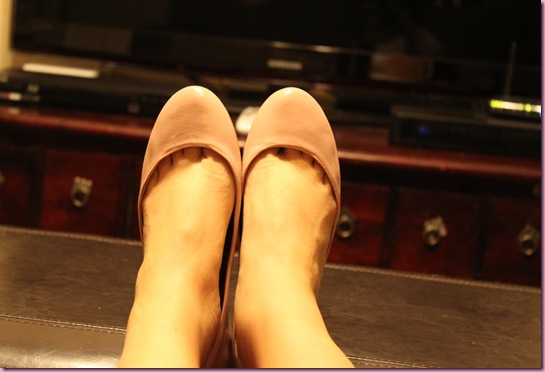 We had a very busy, yet very fun-filled day, and after a full day of wearing tight stretchy jean crops, flats and being out in the sun, my ankles hate me. It's the first time they've gotten really swollen, so I have my feet propped up, chugging water, and waiting for the swelling to go down by researching our next baby nursery purchase.
We've had a lot of new house and baby-related expenses, and to make sure we've been able to stay within our budget –we like to save and invest a certain amount each month- we've been splitting up these purchases so they don't hit us all at once. Our last big one was the baby crib, which I used a 20% off Babies R Us coupon for (saved us $80!), and the next one we're looking at is a glider.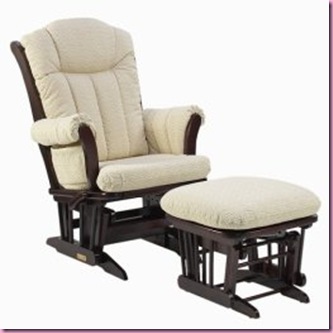 Source
Here's the thing though: traditional gliders aren't really my style.
I've rocked back and forth in many, and while I love how they feel, I'm not too in love with the decor vibe of a glider, especially since the nursery will turn into an office when the little one moves into her big girl room. I just didn't think it would be feasible to spend a hefty amount of money (some are around $800+) on a glider, when it wouldn't match the rest of our house after the nursery converts back into a sitting room/office.
I asked my stepmom about it (who used to be an interior designer) and she said that for her nursery, she just went to Pier 1 and got a rocking chair that matched the decor without looking too much like a glider or nursery piece.
There are a ton of non-nursery looking comfy chairs out there: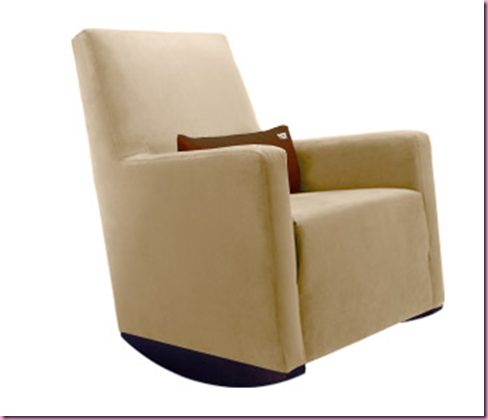 Monte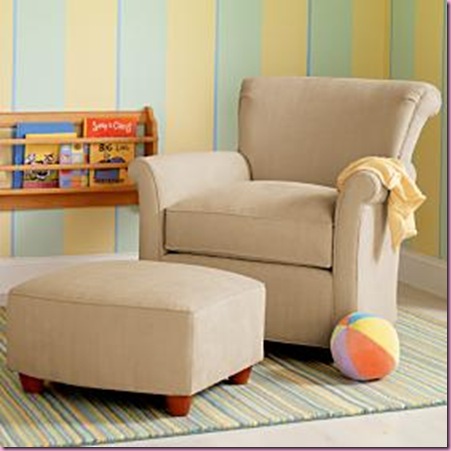 Land of Nod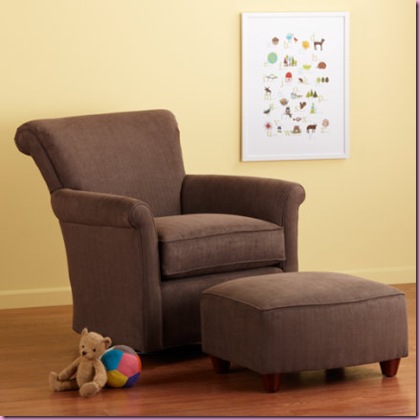 Land of Nod
We have a couch in the nursery, but I think that having a chair in there that we can transfer to the den later on would be a smart move. Also, word on the street is that I'll be spending a lot of time in the nursery chair, so I'd like to make the space as comfy as possible, and still aesthetically pleasing.
Did you have a glider or rocker in the nursery? Where would be some good places to search?
Also, totally random, but my lips are chapped beyond belief. They're cracked, peeling and nothing I'm using seems to help [exfoliating, Burt's Bees moisturizing chapstick, Emu oil, coconut oil]. Did this happen to anyone else, or do you know of a secret remedy? I look like I've been drinking red Kool Aid all day 😉
Lots going on over here and as always, I appreciate your advice and words of wisdom <3