Hi guys! How'd your morning going??
I was robbed of blood.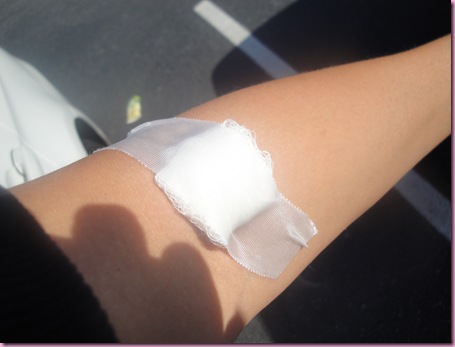 Had to get some blood work done at the doc's this morning.
As you guys know, I'm the hugest needle-phobe to walk the planet and the only guys I would truly be comfortable taking my blood would be Dr. McDreamy or Edward Cullen. But since I already got a shot this week at the dentist and had so many of you virtually holding my hand via Twitter, I put on my brave face! 😀 I didn't cry or faint. *Borat voice: Great success!
The girl who took my blood was actually pretty awesome- we talked about shoes the whole time 😉
I couldn't eat this Larabar fast enough: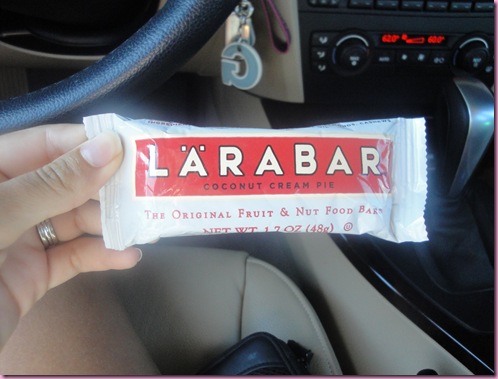 When I got back to the casa, I had one thing on my mind:
Whole Grain Crepes (recipe will be up TOMORROW! I want to take step-by-step pictures which means, tragedy, I'll have to make them again)
with bananas, mesquite, cinnamon and almond butter sauce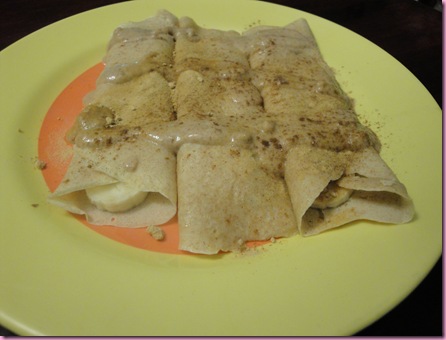 No words.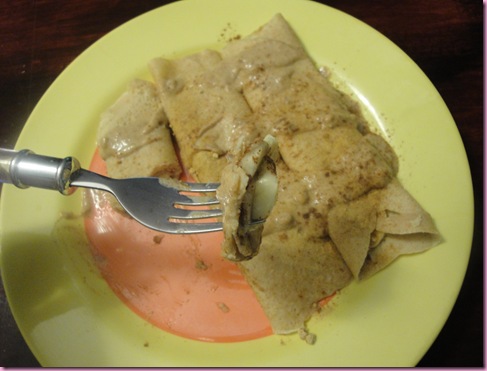 To rewind to dinner last night, I had a quick and easy feast.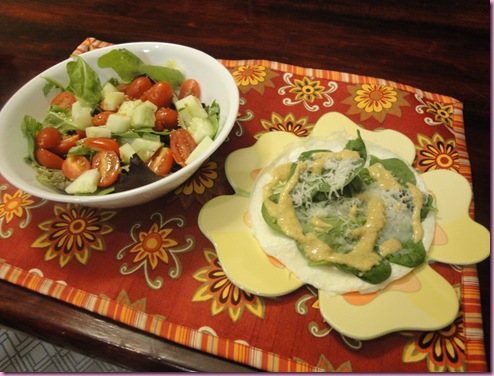 3 egg white-stada with raw goat cheddar, spinach and dijon mustard: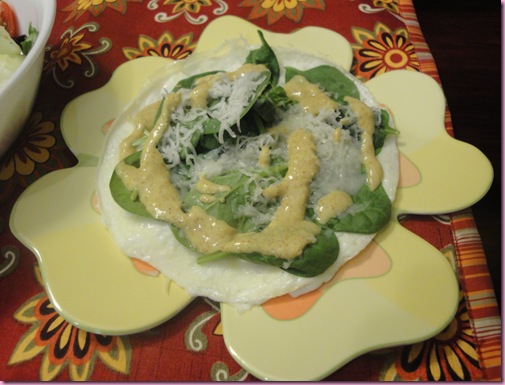 Salad beast with greens, onion, Garlic Gold, Garlic Gold Meyer Lemon vinaigrette (amazing), grape tomatoes and cucumber: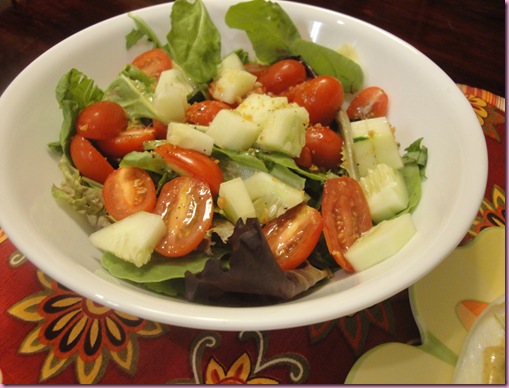 100% organic goodness.
I may have had a slice of millet bread with Ahlaska chocolate sauce on it before going to bed 😉
Fun news: I signed up for the SCW Fitness MANIA convention in July in Hotlanta. Any Atlanta bloggies going?? I'm so excited for the classes- Zumba Cardio Party, Zumba toning, Flirty Girl, Les Mills, Pilates, Yoga, step, spinning, nutrition seminars and an expo… So stoked 😀
Well I'm off to work and then making macaroons 🙂
See ya later today!
xoxo,
Gina
Today's tip: If you're free of injuries and already have a solid workout schedule, add some plyometric cardio blasts to today's workout- it's a great way to get your heart rate up and get a more effective sesh. Plyo movements occur when a muscle is loaded and then contracted in a rapid sequence and helps increase power, agility and strength. For some of my favorite moves, check out this Shape article.