Good morning, friends! How are you? Hope you're having a happy Monday <3
Last night, before meeting up with the fam for family dinner, we took a baby meal over to a friend's house. In the squadron, whenever someone has a baby, the wives sign up to take baby meals every other night for the first month or so. This way, the couple doesn't have to worry about cooking in addition to caring for their new little one. This is especially helpful in the military, because we're often stationed far away from family without extra help. [We hit the jackpot with our current station, and are very thankful]
Since I know they enjoy Mexican food, I stopped at a local panadería (bakery) to grab some pumpkin and apple empanadas and chips.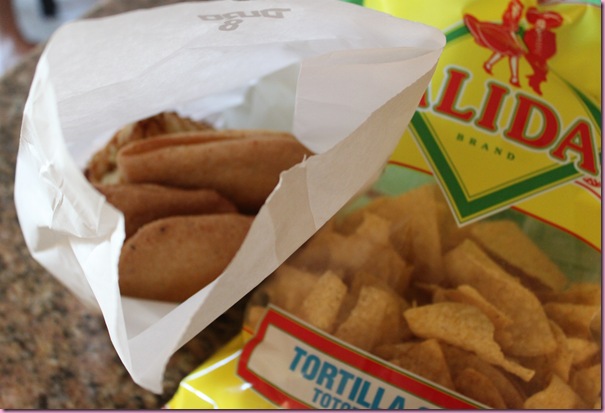 Made a giant batch of the Pioneer Woman's salsa –so we'd have extra to have here at home- and steamed some tamales from our family tamale guy. [My mom meets him at the Albertson's by her house every week to pick up the tamales and pay. We call him the tamale dealer, and his tamales are the best we've ever had]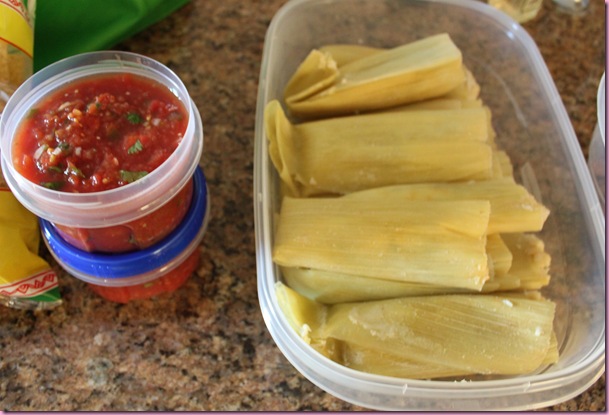 Packed up beans that had been cooking in the slow cooker all day + cilantro-lime rice: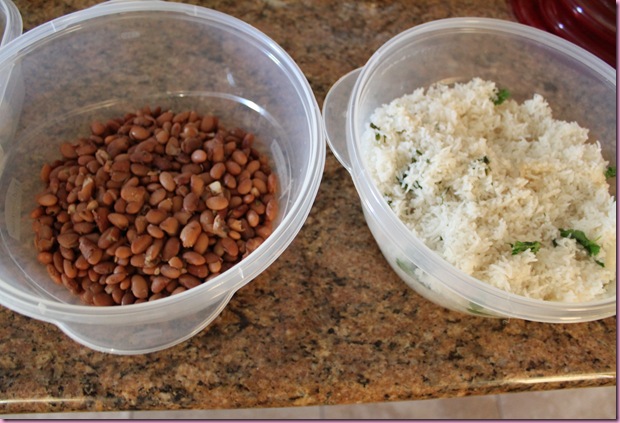 and went to drop it off at their house.
We got to chat for a second, see the baby, who is 3 weeks old and absolutely precious, and then went to meet the family at Zinburger for family dinner.
An intimate party of 20 went to celebrate my little bro's graduation 🙂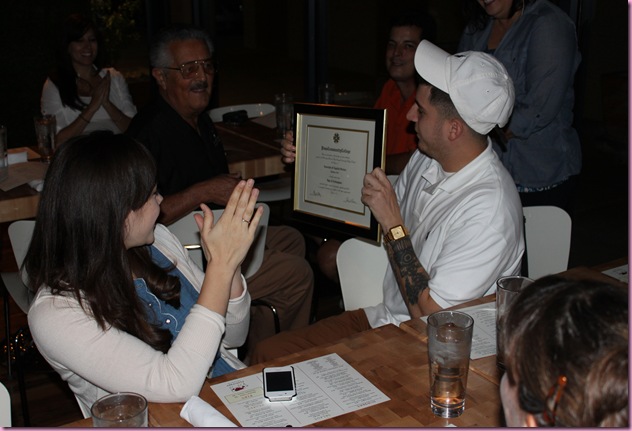 My brother the cheffer has worked full-time since he's been in college to get his culinary arts degree – he graduated this summer. Since they weren't going to have a ceremony to walk until next summer –walking is optional- when his diploma was delivered to my mom's house, she got it framed and decided we'd celebrate early. We're really proud of him <3
For dinner, the Pilot ordered some double truffle fries –which I *borrowed* a couple of…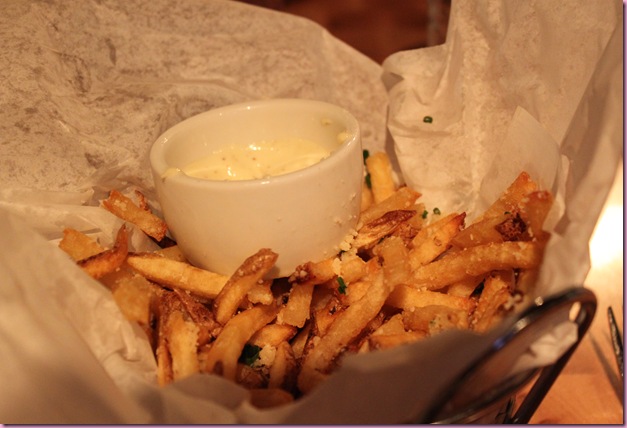 We shared the roasted chicken salad, minus the roasted chicken, which had greens, pomegranates, goat cheese, marcona almonds, and a poppy seed dressing: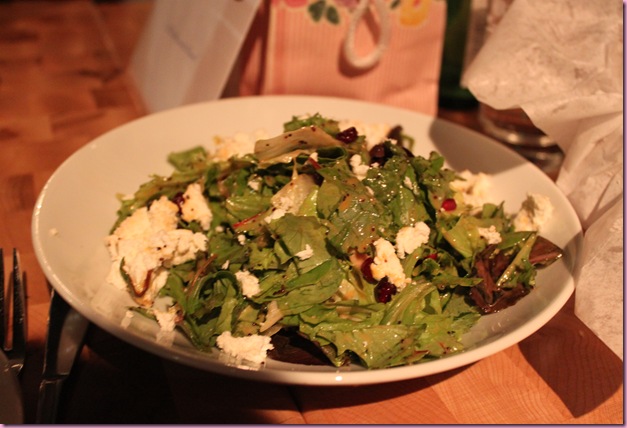 and for my burger, I enjoyed the veggie burger, sans bun, goat cheese instead of mozzarella.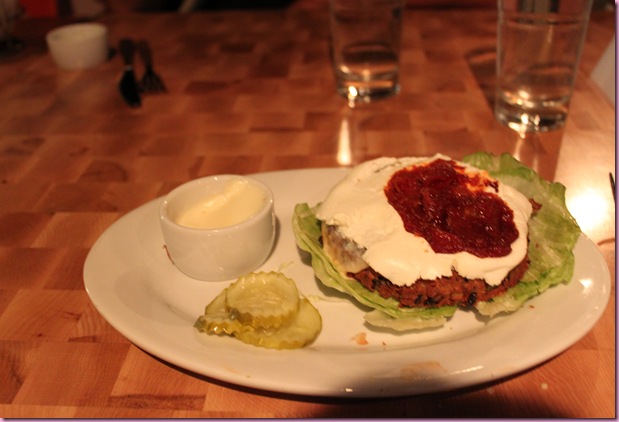 [Not usually a ketchup fan, but ketchup is AMAZING when it's freshly made]
Madre also brought an enormous chocolate cake: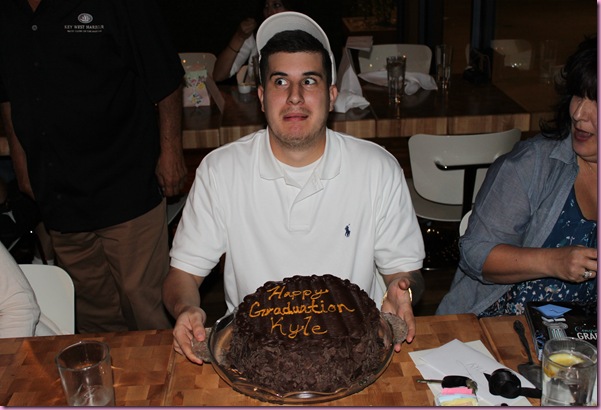 It was a very good night 🙂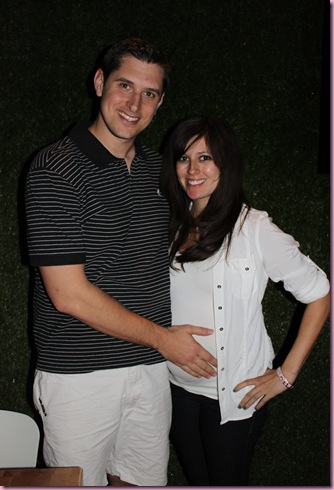 We went out to eat way more than usual this weekend, and while it will feel good to be back in a routine this week, it was an amazing weekend.
I'm off to the gym and then getting started on the Monday to-tos!
Have a great day <3
xoxo
Gina