"Work It" Walking Workout
Hi friends! Happy humpday! Hope your morning is off to a great start. I'm excited to bring you a treadmill walking workout today.
Some adventures from lately, as told from my iPhone:
Glowing in the spin room under the backlights. Class on Monday was a blast, as usual, and I added some new songs to the playlist. We all listened to the new Taylor Swift song (perfect for a steady seated climb) before it's extremely overplayed.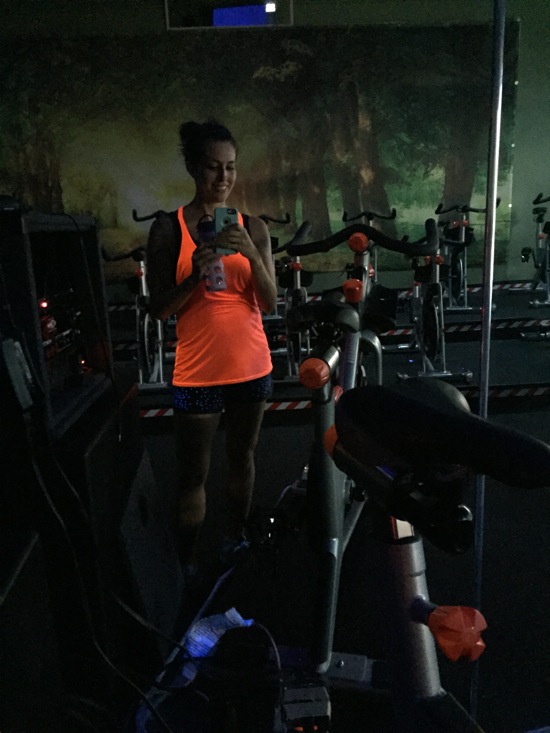 Livi and I had a double date yesterday: two delicious meals out together. Usually I prefer to cook as much as I can at home, but it was one of those rare "meh" cooking days. Mid-afternoon, I was really hankering for an acai bowl, and I was stoked that Liv was on board. I didn't know if we'd be able to finish both bowls, but somehow, we persevered. The acai-loving-apple doesn't fall too far from the tree. (Speaking of acai, I have an AMAZING new pitaya recipe for you this afternoon!)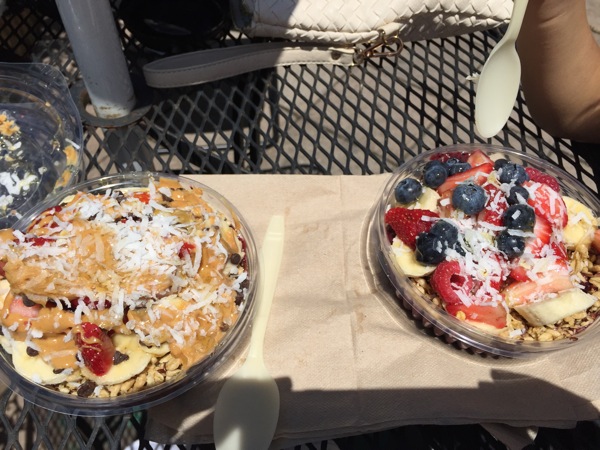 Love our little lunch dates.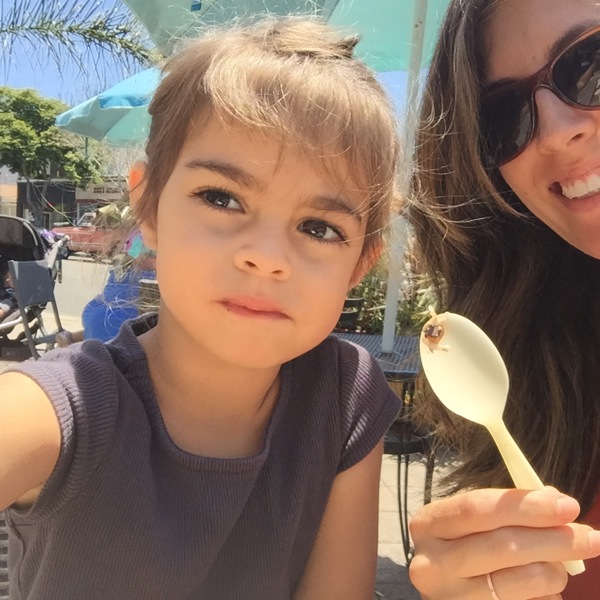 (game face ON)
When the Pilot got home from work, I went to meet Jess for a class at Prana Yoga, which has become one of my favorite studios here in San Diego. We don't live super close, so I don't go as much as I'd like, but I'm always glad when I can make it to a class. The owner, Gerhard, is extremely knowledgeable and I love that he walks around the assist and adjust everyone during our practice. He helped me reach an entirely new variation of bird of paradise last night. If you're in the area, I highly recommend checking it out. Classes aren't super hot -which I'm thankful for, since I'm not able to do hot power yoga right now- and the flow is always unique. Sometimes classes become predictable, and for this one, I never know what's coming next.
Dinner was at Native Foods while the Pilot got in his workout at the gym.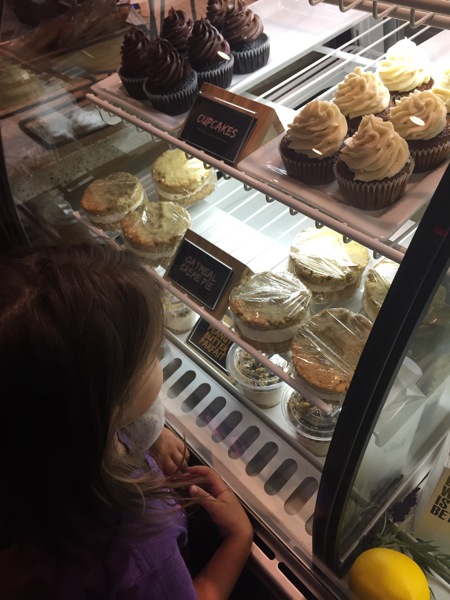 I had an awesome Bangkok curry bowl (brown rice with a coconut milk curry broth, kale, steamed veggies and blackened tempeh), and then Liv and I shared a vegan oatmeal creme pie cookie. It was just as delicious as it looks.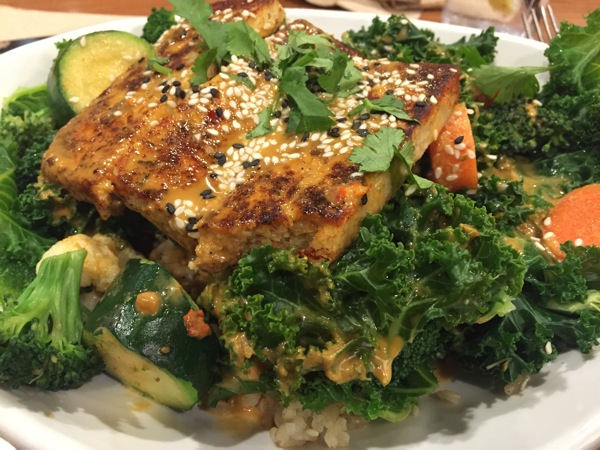 Treadmill Walking Workout
I'm off to a meeting this morning, but in the meantime, I wanted to share a new treadmill walking workout! I did this one last week, and it's a great way to add additional challenge and engage various leg muscles. Incline walking is SO good for the bootay. 🙂 Here's the workout if you'd like to give it a try!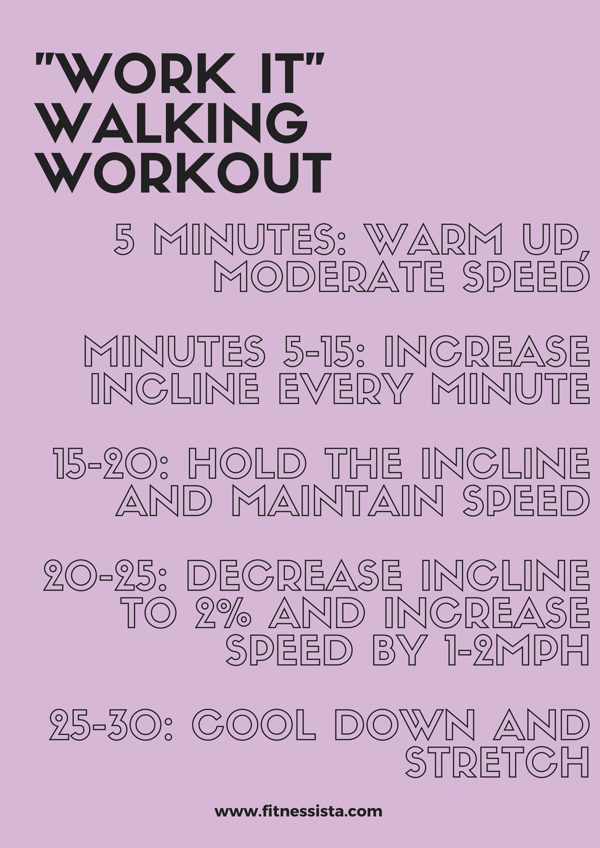 Have a wonderful Wednesday.
xoxo
Gina
Check in with your workout here!
New post on the Family page! Virtual gender reveal party will be up tomorrow 🙂