Hey friends <3 How are ya? LOVED reading your lists about what you're lovin' this week. I adore the fact that so many of you said that you're loving not stressing. Things that seem like a big deal often don't matter so much in the grand scheme of things

Also, thank you so much to those of you who have sent beautiful comments, tweets and emails regarding today's Oprah episode about military families. Your words always warm my heart and while this lifestyle isn't easy, it's very rewarding and I couldn't be more thankful for my military man (Pilot swoonmaster of my dreams), squadron wife friends and all of your support. <3 Hugs to you, my friends.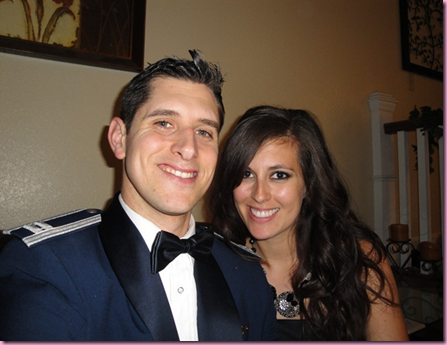 So this morning, I had to have a sweet treat to quell the beast.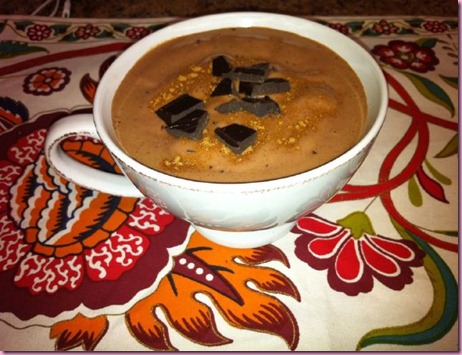 Still rolling with my 30 day doctor detox recommendations, I made something delicious for the day: a lovely bowl of protein ice cream with almond milk, LOTS of frozen organic strawberries, 1 T raw cacao powder, 1.5 servings of protein, 1 T decaf espresso powder and one dark chocolate square crumbled on top. It was just what I needed

Some other recent eats: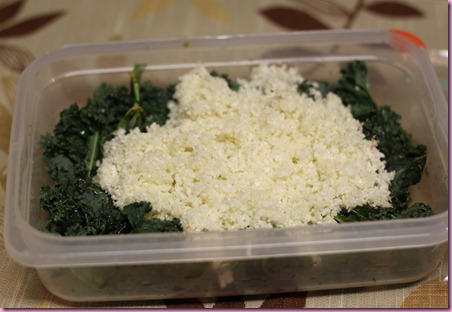 A massaged kale salad with cauliflower "rice" (the same salad I munched the other day) with seaweed snacks to crunch on top: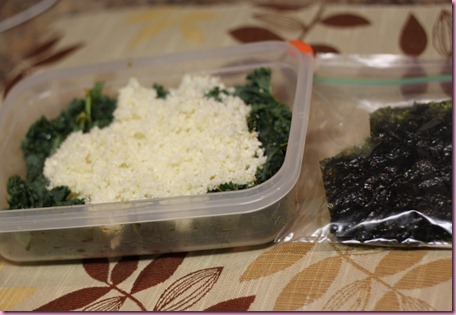 Veg with a kidney bean hummus (kidney beans, garlic, oregano, cumin, sea salt and pepper)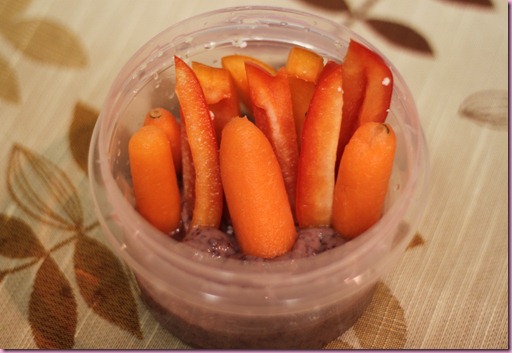 Stinky delicious drinky: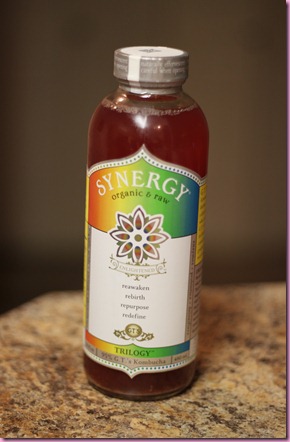 Green juice (I'm so glad you guys liked the juice video!)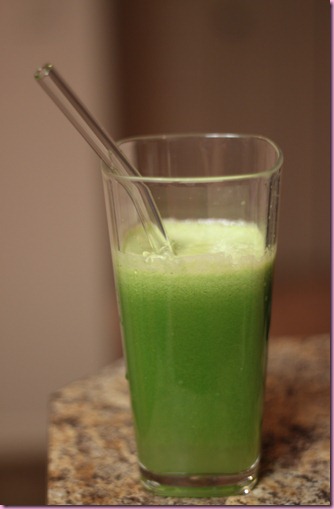 Breakfast quinoa with raw honey,organic butter, almond milk, cinnamon + peppermint tea steeped in almond milk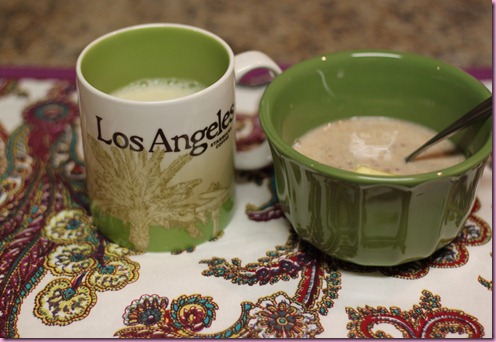 It's crunch time!!
I leave for Valdosta in the AM and per usual, haven't packed a thing

It makes life more exciting and as the Pilot says, if you want until the last minute, it only takes a minute.
It's going to be SO FUN to see my squadron wife friends- I've missed them like crazy. There's even going to be a fun detour on the way to Valdizzy—stoked.
I'm back to work, teaching, then home to pack!
See ya from the airport

xoxo
Gina
Today's tip: If you don't have time to make juices every morning, make your batch for the week and freeze each in a glass jar. Defrost the night before and it will be waiting for you in the morning! If you want to have an AM smoothie and won't have time to prep, put all of your ingredients in the blender the night before, pop the container in the fridge and in the morning, blend and go!
Something to talk about: I'm trying to figure out foods that I can pack and take with me this weekend. Protein powder in a baggie, fresh fruit and veg are all winners- any other ideas?? I'm also going to hit up Main Squeeze as soon as I get into V-town.