Hey hey! Happy Friday!
It's a traveling day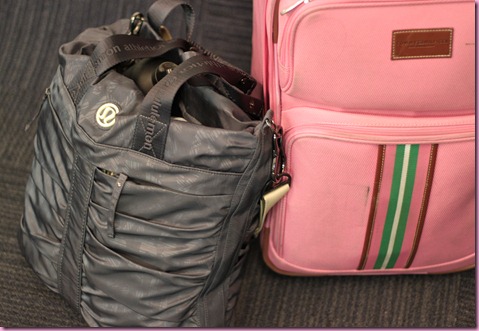 I had to get up early as ballz this morning to catch my 6am flight- the exciting thing was that I didn't hit snooze or sleep through my alarm. I think I'm just way excited to visit friends this weekend!

The first flight was a snappy layover in Houston:
And an unconventional breakfast: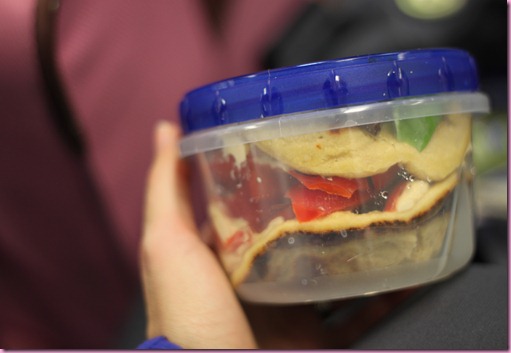 Two pieces of delicious socca, layered with greens, hummus and a sliced organic bell pepper.
On the first flight, I snoozed with my mouth wide open (hawt as ever) and on the second, I read American Wife and Crazy Sexy Diet.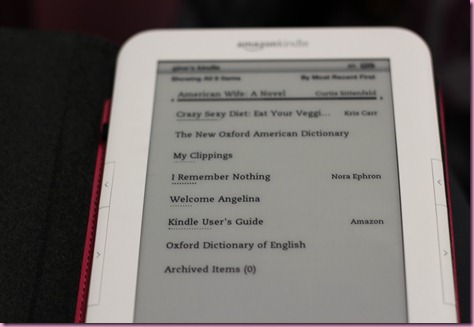 I've only had time to read before bed lately, so I'm hoping to finish both books by the end of my trip.It should be pretty easy because they've both been amazing so far! It's my friend Jeni's baby shower in Valdosta tomorrow, but since I flew into Jacksonville, I'll be staying with a lovely friend and shenaniganning before making the drive to V-town tomorrow.
Time to find some FOOD

What are you up to this weekend? Any fun trips coming up??
*Don't forget to get in your WSU on!

See ya soon!
G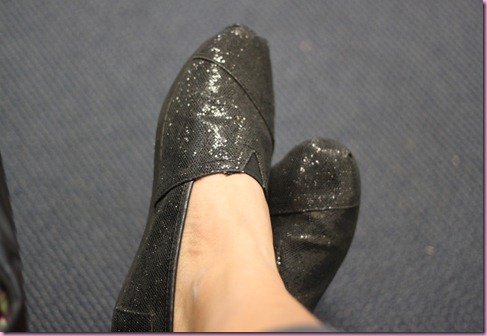 (My brother said my Tom's look like Michael Jackson shoes. Hee hee! <— MJ sound)