Hey hey heyyy 😀 Hope you're having a wonderful day! About 99% of mine has looked like this: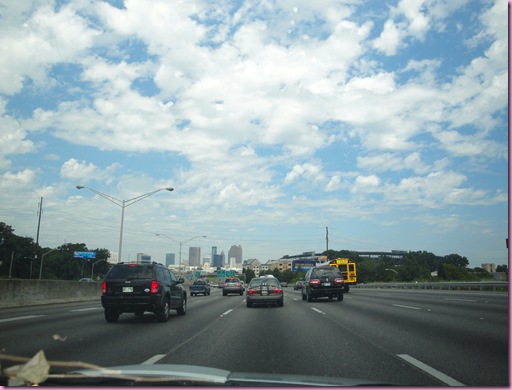 Oh, and this: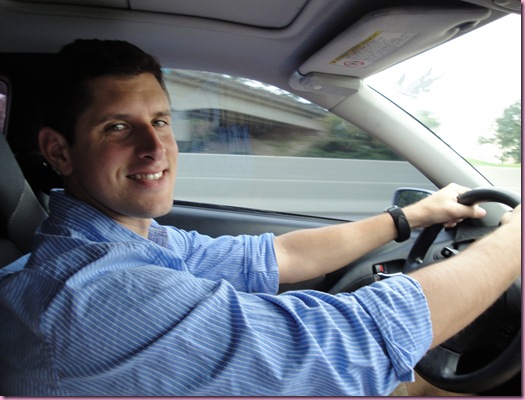 Eye candy… ow ow!
Shortly after my last post (which yes, I was busted for, haha) we hit the road.
Breakfast was my favorite bar: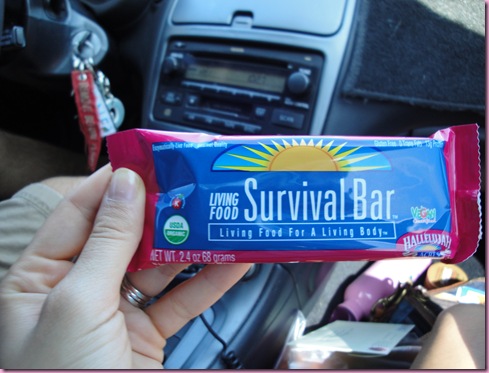 And a little while later, I munched some of these raw flax crackers: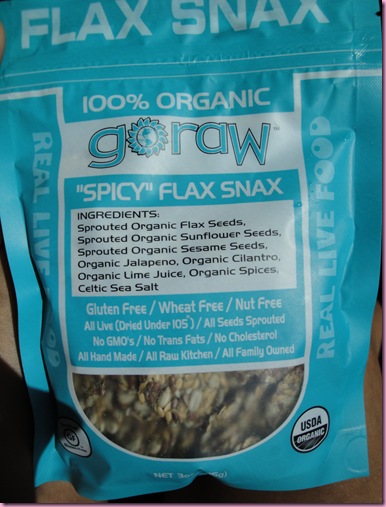 Carrots and homemade hummus: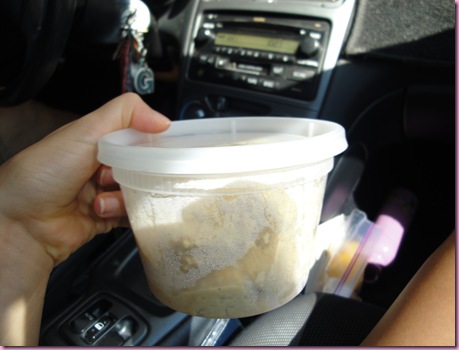 We were meeting the pilot's dadoo (also a pilot) for lonchi, but since we got there a little early I was stoked to check out the health food store across the street. I purchases some goodies (hemp milk, bars, mulberries and dried mango) and then we met the FIL at Savage Pizza.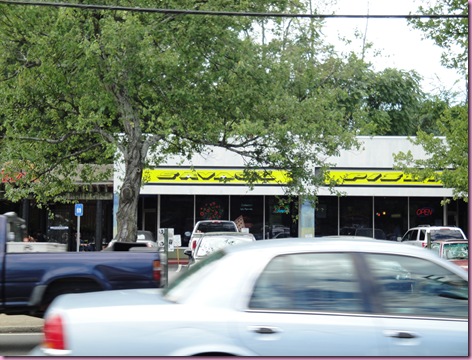 It's a pretty awesome little place—the servers are covered in tattoos and the walls are covered with comic book covers. The pizza menu was pretty serious, and most importantly, they have WHOLE WHEAT crust.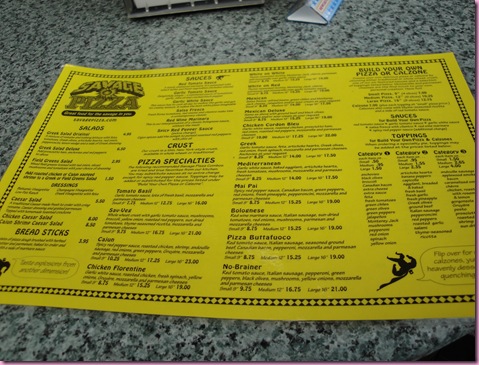 The pilots shared a large greek pizza and they made me a little greek cheese-less pizza on wheat: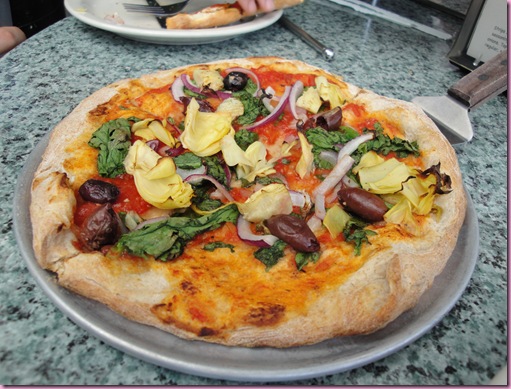 And in appropriate savage fashion, I ate almost the whole thing: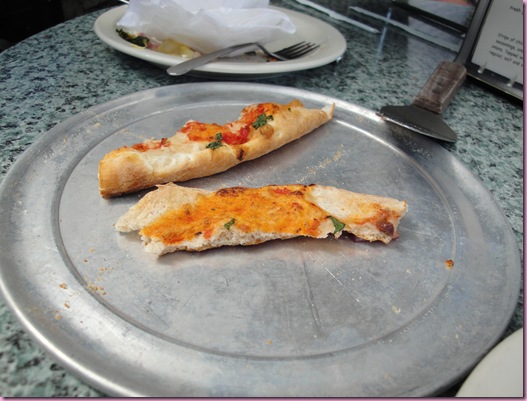 And proceeded to fall into a pizza-induced slumber as we drove from Atlanta into Alabama.
We'll be in Little Rock by tonight and will be staying there until Saturday, when we'll finish the last part of our route to OKC.
Of course I'll be keeping ya updated the whole time 😉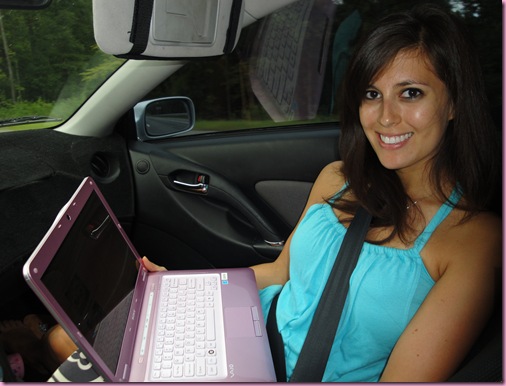 In total honesty, I LOVE road trips. Even the ridiculously long ones. I'm pretty sure that's a bonus since we have to move and travel all the time—we've driven completely across the US 4 times. Crraaazzzyyyy!
I'm off to scrounge for some dried mango 😀
See you tomorrow!
xoxo,
Gina
Something to do: Head over to The Daily Balance for your chance to bid on some macaroons!! 😀