Heyyyyy 😀 How was your day? Loved reading your feedback and thoughts on the Tone It Up plan! If you have a request for a future Focus On post, please send it my way 🙂
Today has been pretty bueno. I worked all day, taught a stretch class and a cardio/weights class, and came home for lunch.
Breakfast of champions: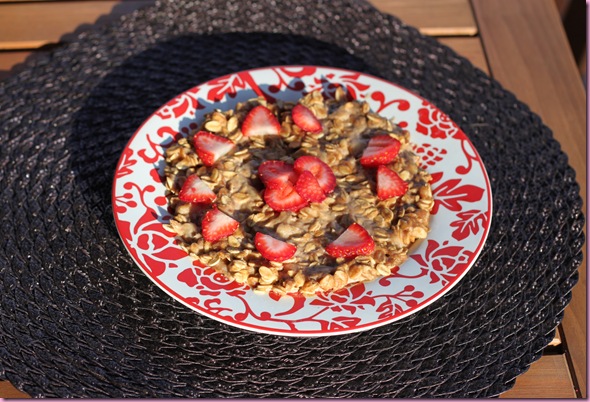 It's been so long!
Hello, lover…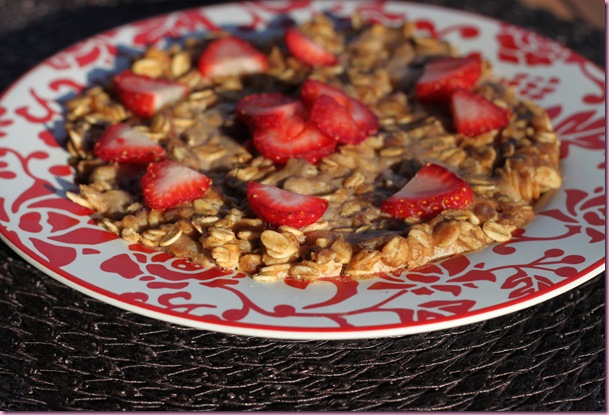 Snack was two fuzzy organic kiwis 🙂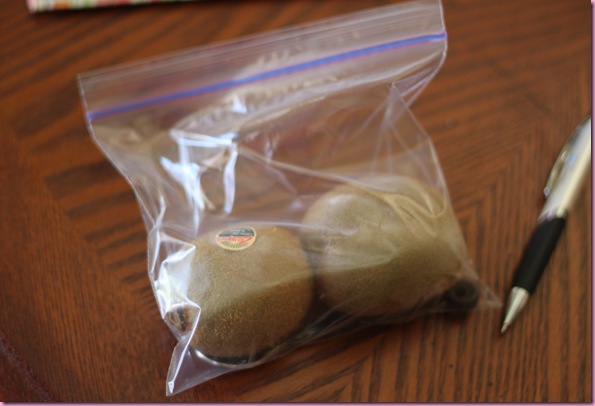 [Add your own caption here. Baha]
and lunch was a shrimp quesadilla with goat cheese on a teff tortilla, with sautéed veg.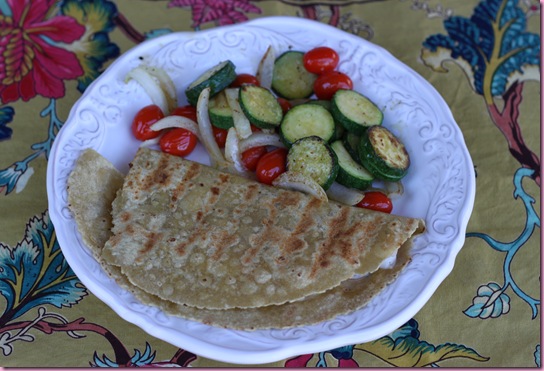 Post-photo, I smothered it in salsa and feasted 🙂
Dinner was a product of Amy's meals and TJs ravioli (hers and his). It's nice to have a personal chef sometimes 😉
Things have kinda been on-the-fly this week, since the Pilot has been working insane hours and I've been a busy bee. Reality just hit in though because our house needs to be done by next Thursday- my MIL gets in next Friday and our housewarming party is Sunday. Good motivation to get moving and shaking when we get back from Philly 😉
I'm off to chill with the Pilot, download a new book on the Kindle for the weekend trip (I'm quitting Bossypants) and call it an early night. See ya in the morning with a mushy anniversary post 😉
xoxo
Gina
Something to talk about: What's your go-to dinner when things get crazy? For me, I'll always reach for an Amy's meal. The dairy-free and gluten-free tamales with black beans are my friends and I also LOVE the GF DF mac n' cheese. It's a nice carby treat every now and again 🙂
Something to read:
–Picking the right ad network for you
–Cinnamon Raisin Cookie Dough Balls
–How to prevent embarrassing yoga moments
–30 delicious foods that fight fat
–New research finds that diabetes can be reversed