Hi guys! How's your day been?? Mine has been bueno 🙂
Thank you so much for hitting up the Garlic Gold Sale– the deal is on! $21 for 2 packs of Garlic Gold. Pretty baller, since one little shaker is $5 at our Publix- with this, you get 8. Sale goes until tomorrow AM 😀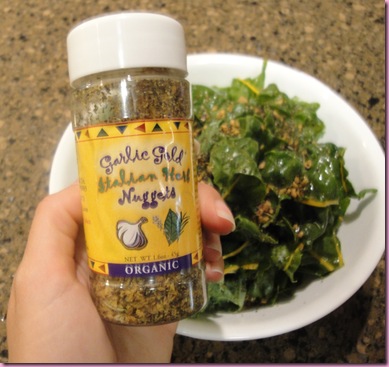 Since I was wide awake when my alarm went off this (horrible dreams last night), instead of waking up to Insanitize, I rolled over and went back to sleep for a half hour.
Sleep > Workout , always
I bribed myself with a breakfast cookie since I knew I'd be going to the dentist 😉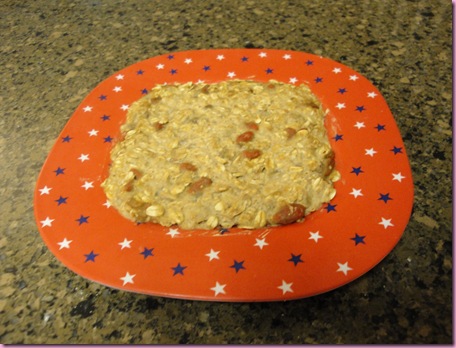 – 1/2 C oats
– almond milk
– 1 T almond butter
– goji berries and maca powder (for nutrients and energy– bzzzz)
– cinnamon and vanilla
– 1/2 bananner
It was pretty glorious 🙂
Then I brushed my teeth and took my chompers to get scraped and cleaned.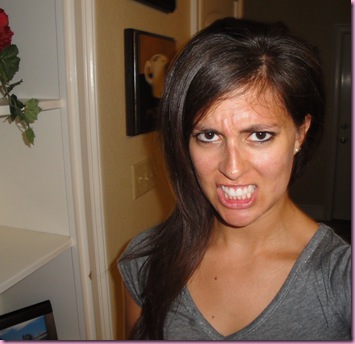 I should have made that face to the hygenist, haha 😉
As you guys know, I'm a huge baby whenever it comes to medical/dentist/doctor type stuff. I fear needles with my life and still have to have someone hold my hand to get a shot. I'm hoping I'll get over it one of these days, but for now, I remain a medical wuss.
The hygenist was super gentle and they had TVs over the chairs so I could watch Regis and Kelly (and covet her black pumps that she was wearing) while my teeth got cleaned. I'm proud to say I was very brave today 🙂
Funny story- the dentist I went to looks EXACTLY like my dad!
He came in to check my teeth and said they look great, but I do have a small cavity that I'm getting filled in a couple of weeks. Usually I'd be freaking out right now, but the fact that he looks like my dad makes me not so afraid. I trust him 🙂 So contrary to what the title might indicate –my dad builds custom homes, he's not a dentist- my dentist could totally be his brother. So weird!
Usually I don't want to eat right after getting my chompers cleaned, but I was snackalicious: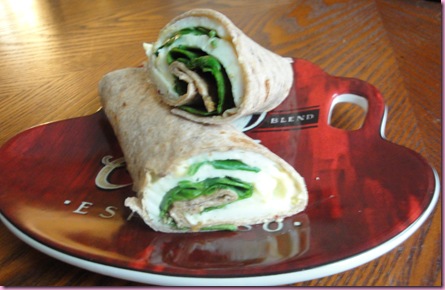 Egg wrap with 2 egg whites, Dijon mustard, spinach and Garlic Gold on a Trader Joes Multigrain tortilla
I made the hummus for tomorrow's girls night: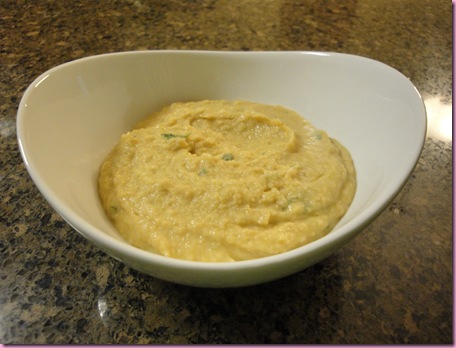 and filled the raw strawberry tart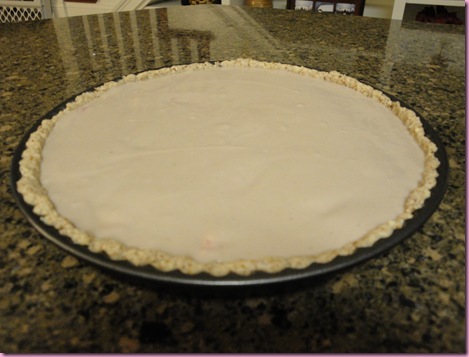 All I have to do is garnish them in the morning 🙂
Protein Powahhhh:
– 1 C almond milk
– Banana and blueberries
– 1 T chia seeds
– 1 scoop Sun Warrior
– 1/2 t spirulina
Perfection 🙂
I'm off to get my Zumba music together, teach Zumba and an Abs class, then INDIAN FOOD FOR DINNER! Be still, my heart 🙂
See ya in the morning <3
xoxo,
Gina
Zumba Song of the Day: "Mi Gente" Marc Anthony – awesome salsa song