*Almost* Like Riding a Bike
Hey everyone! Happy almost-Friday 🙂 How's your morning been?
After Zumba and abs last night (which were a blasty as usual) Jeni and I celebrated Indian Food Wednesday 🙂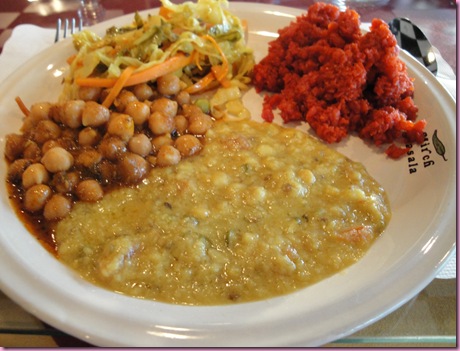 (dal, channa masala, cabbage and gajar halwa– my new obsession)
It was a two-plater kinda night 😉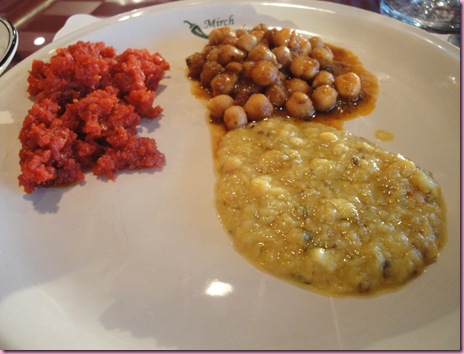 With roti: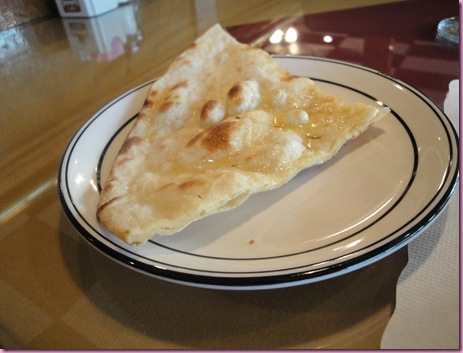 Twas glorious 😀
This morning, I decided to spend a little quality time with an old friend- my yoga mat. It's been almost 3 weeks since I've had a decent yoga practice!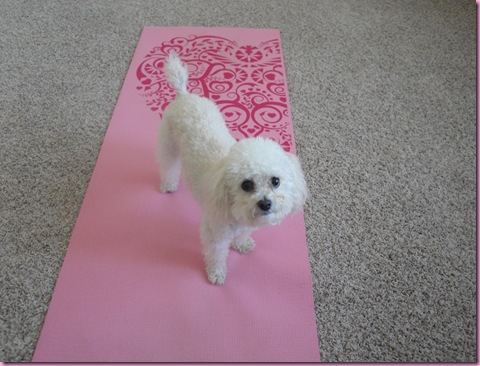 I chose the 45-minute Solar Flow from YogaDownload.com and at first was alarmed with how tight my muscles felt. I felt like I had lost a TON of flexibility in the past few weeks from solely doing Insanity, Zumba and spinning — Stubborn Gina would have stopped the podcast and continued with her day. Instead, I decided to be patient and roll with it, and after warming up, my body went back into the flow like it used to, but I felt even stronger in the poses than before- I busted out flying crow like it was nobody's biznazz.
I guess yoga is like riding a bike?
Or what I would imagine riding a bike to be like, as the only I ride doesn't go anywhere 😉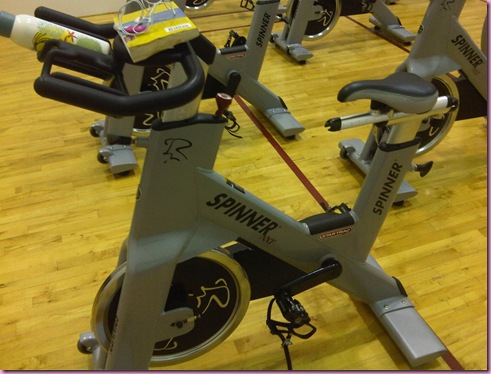 It's time to dive into some blueberry-banana Perfect Protein Pancakes: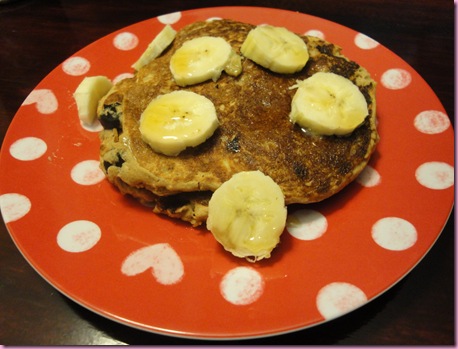 and get the house and food ready for girls night 🙂
The menu:
– Appetizers: Raw calamari with marinara, hummus + veg, Vegan artichoke dip with Mary's Crack, cheese plate and olives
– Entree: Summer salad (from Jeni), Brown rice penne pasta with shrimp, white goat cheese sauce, basil and tomato, lemon and garlic roasted asparagus
-Dessert: Raw strawberry tart with strawberry-agave glaze and crumbled macaroon
-Cocktails + wine
Have a great day and I'll see ya later this afternoon 🙂
xoxo,
Gina
Something to read:
– Top 12 Toxic Fruits and Vegetables
– Why Vegetarians are Eating Meat