Flip Winner + Gahhhlicky Dinner
Hiiiii 🙂 Happy Indian Food Wednesday and happy Garlic Gifting Day (more on that in a sec) 😀
First things first: the winner of the Flip giveaway– thank you so much to those of you who entered!!! <3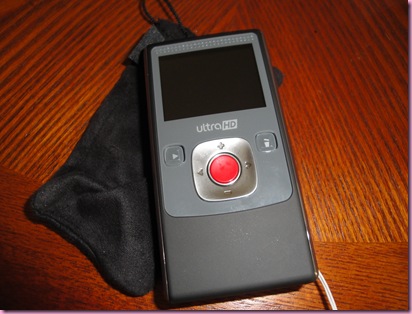 (I used the pilot number generator and asked him to pick a number between 1 and 707)
Comment #361!

Congratulations, Kyla!!! Please send me your shipping info to fitnessista at gmail dot com and I'll forward it to the Cisco fairy 😀
To the many of you who didn't win, keep an eye open for a blogiversay giveaway next week- my baby blog is almost two 🙂
_________________________________________________________________________________________________
Last night, I was needing some energy before heading back to work (and some electrolytes after Insanity), so I made a raw vegan red bull, commonly referred to as "green juice"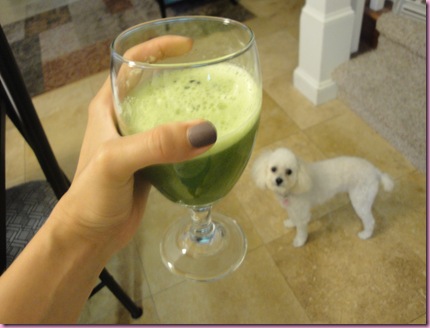 – 1 green apple
– 1 cucumber
– spinach
– 1/2 lemon
– spirulina a
– jealous Bella on the side 😉 She was scoping out my juice! Little nugget.
When I got back from training appointments, I wanted a quick and easy meal.
Goat cheese, strawberry and balsamic salad: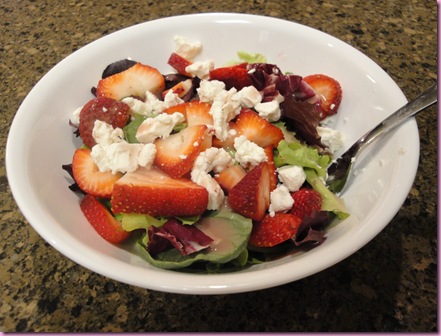 and TJs vegan split pea soup a la can: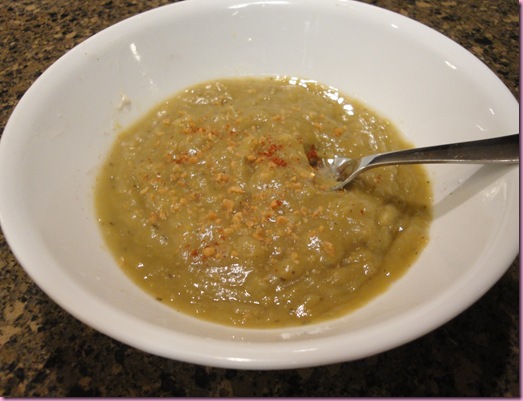 It needed a little sumthin' sumthin' so I added cayenne
+ Gold 😀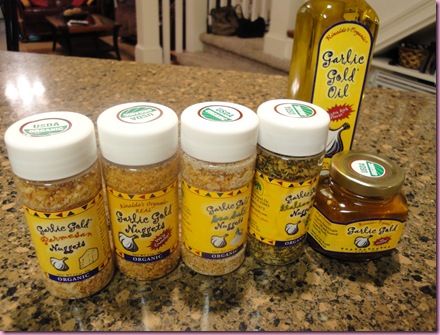 As you guys know, I've been a little obsessed with Garlic Gold lately. If it's savory, chances are that I sprinkle some Garlic Gold on it… that is, if I don't eat it by the palm full 😉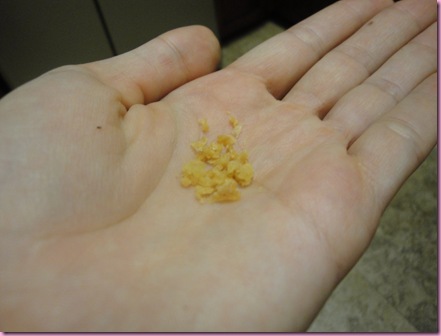 Heh heh. I do have to point out that my gum consumption = my garlic consumption 😉 (This garlic isn't stinky at all- it smells and tastes pretty dang lovely)
Anyway, the kind people at Garlic Gold have offered a special promo for ya'll since I love it so much- a Group Shop on Open Sky!
Here's how it works:
– 20 people need to sign up to purchase to get the discount
– No one is charged until at least 20 people sign up
– The deal: Buy one Garlic sampler pack ($21 value) and get one FREE! $42 worth of garlicky goodness for $21
Fellow garlic lovahs rejoice! *Click here* if you'd like to get in on the action- the free sampler pack would make a great gift
________________________________________________________________________________________
Well I'm off to Insanitize and then going to the dentist… I've always made appointments for when I go to Tucson, but since I haven't been home (and probably won't be going home until the fall), I had to make an appointment here. Wish me luck! :/ My dentist happy thought: I get Zumba + Indian Food tonight
See ya later this afternoon!
G$
Something to talk about: Which ingredient do you find yourself using allllllll the time?? My cayenne and garlic get quite a workout 😉 Also, how does your eating style change with the seasons? Usually, over the summer, I crave way more smoothies, fruit and salads, but this summer so far has been different- I still want oats and soup! We'll see what happens when it gets REALLY hot and muggy over here 😉
Something to do: Summer Shape Up! How's Week 2 going so far?