I have a veeery interesting recipe to share with you. This isn't a delicious Fitnessista recipe…it's a salad dressing…for your head.
Here's the back-story: My ends have been incredibly dry this summer. I don't abuse my heat tools and I haven't been in the pool very much lately but they are sad and crispy. I have tried deep conditioning, but nothing seems to work!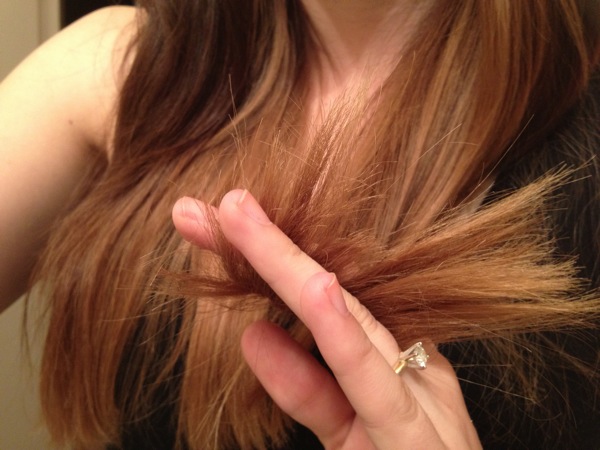 When in doubt, check Pinterest (my new favorite phrase). I found a home remedy for dry hair! Warning: it doesn't look pretty. Smell wise? Not too bad! Although, my mom did walk by me and say, "Yum, you smell like a salad!"…not sure if that's bad or not. Here's the process:
You'll need: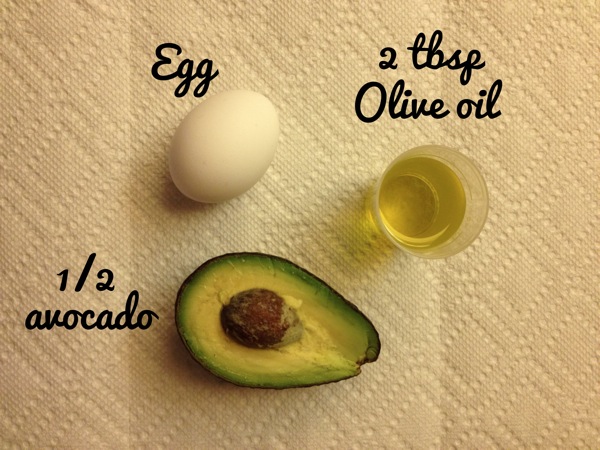 The Process: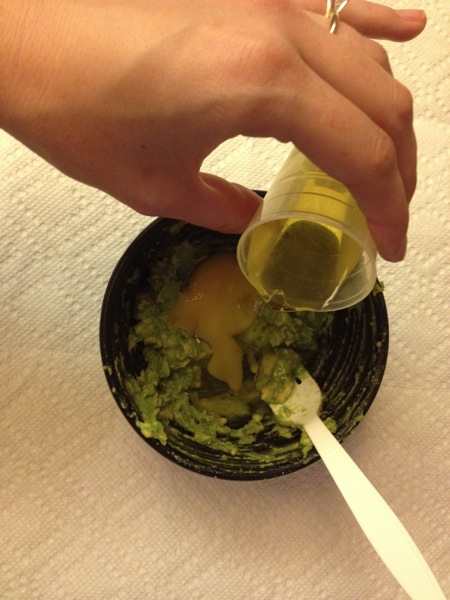 Mash avocado and mix in the egg and oil. Tip: Mash your avocado as fine as you can! The chunks do not look cute in your hair…trust me.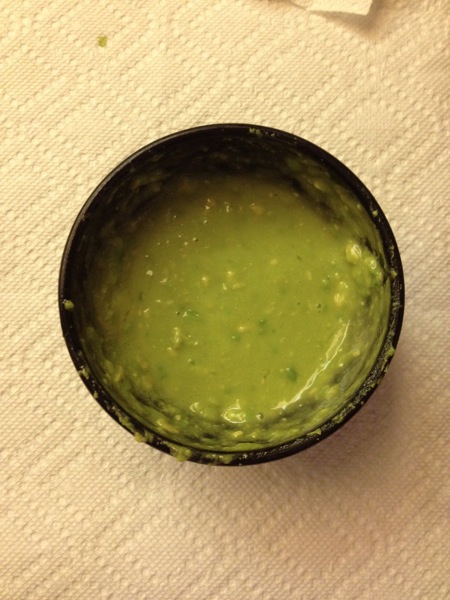 Smear that yummy mixture into your hair starting at the ends. This part isn't pretty. My loving fiancé was cheering me on, and commenting on how gross it looked. Pff.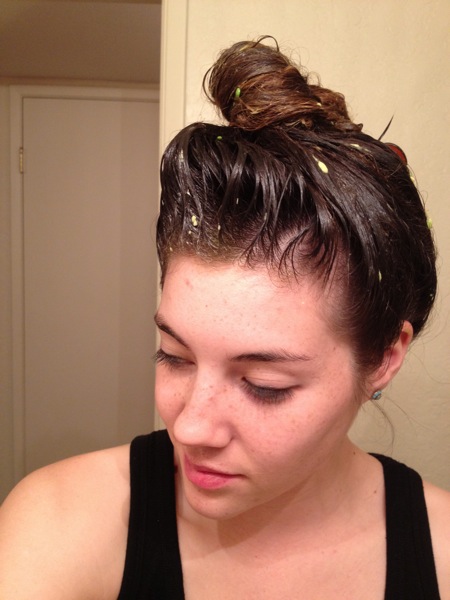 Soak in your hair for 30 minutes. Rinse out and cleanse your hair with shampoo. I skipped conditioner for the night.
Tadaa!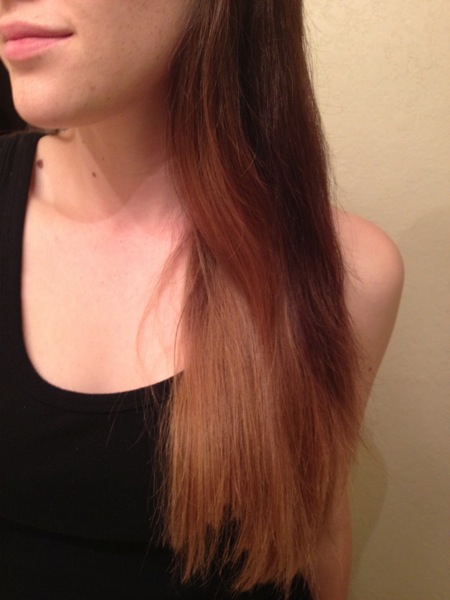 I didn't mind the messy process and the smell was mild and natural. This "at home" treatment gets two thumbs up from me! My hair feels silky and hydrated. A step in the right direction, I'd say! Win.
Would you ever try a home concoction?
Xo-Meg