Zumba with me! "Se Le Ve"
One week in and I've already dined out.. during Dine-In December.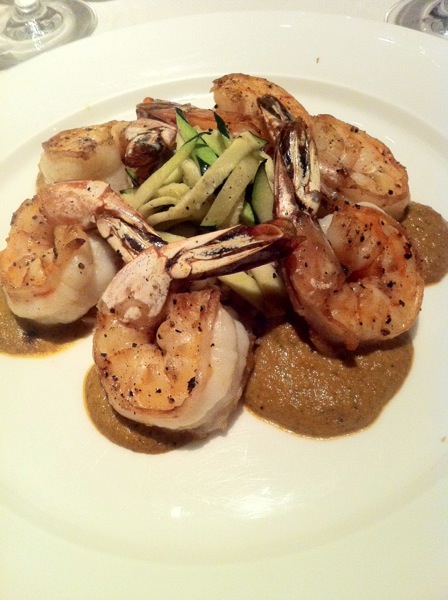 It was a long day at work and I had no idea what I was going to cook for dinner, feeling a little apprehensive after the tempeh fail. A good friend asked me to join her for dinner after Liv was already in bed, and since the Pilot was home, I was able to go out and enjoy a lovely meal. It was all healthy food, I didn't have to make it (or ruin it? haha), and she treated me. My two main caveats for Dine-In December were easily fixed with this one meal.. and I feasted my heart out.
Salad bar, the above shrimp, calamari, soup and dessert (raspberry sorbet).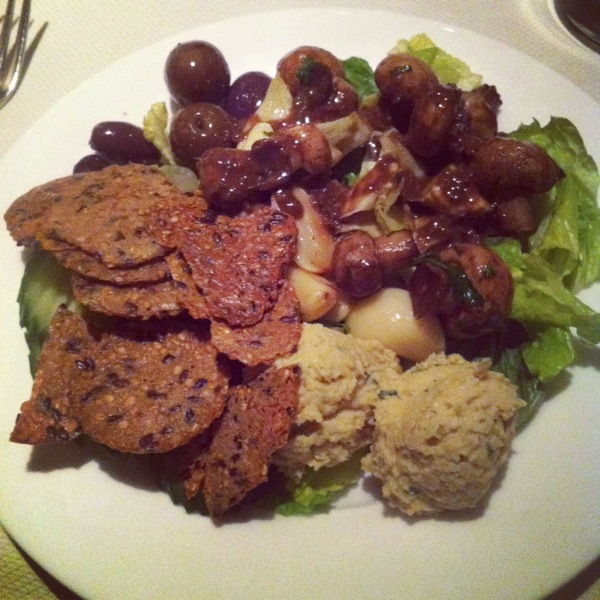 And then, my food baby and I filmed a little Zumba video for you 😉
The response was so great last week– thank you so much for letting me know that you liked it!- that I figured it would be fun to do another one. It's a great option for at-home cardio, and I'd love to eventually have enough Zumba videos up to make up an entire cardio workout. How fun would that be?! In the meantime, feel free to enjoy this one along with any of the Tabata Thursday videos, ab burners or the Holiday HIIT.
For copyright reasons, I muted out the song. You can watch it on the YouTube video below (if you open it in another video and pause it, you can easily start it to sync up at the indicated time in the video)– I also included a little preview of the chorus with the music so you know where it should match up. I'm sorry that it's such a pain, so please let me know if you have any other ideas to make it work.
This one is a salsa/reggaeton (salsaton!). Hope you enjoy and as always, I love to hear what you'd like to see on the blog or future YouTube videos. Your feedback means the world to me 🙂
Happy shaking,
Gina
 If you could do any fitness event this weekend, what would you choose? I'm itching to do another Zumbathon after the one we did a few weeks ago.