I'm really excited to bring you guys a very special guest post from one of my good friends and future sister-in-law: Meg! Meg is quite the little fashionista –she's an amazing shopping buddy- and writes over at With a Sentimental Heart. She and my bro recently started a blog to chronicle their wedding adventures, too: Tying the Nott. 
Enjoy! <3
_____________________________________________________________________________________
Hi everyone, I'm so happy to be doing a fashion post for Gina! I decided to share a Spring DIY with you inspired by one of my new favorite fashion accessories: wire headbands. I originally paid $14 to buy one, but realized that making one would be fairly simple. Not only do they help style your hair, they add something fun to any outfit. When I'm feeling rushed in the morning, these make for an easy, yet styled 'do! Total cost of this project: around $6 and it will make a couple headbands.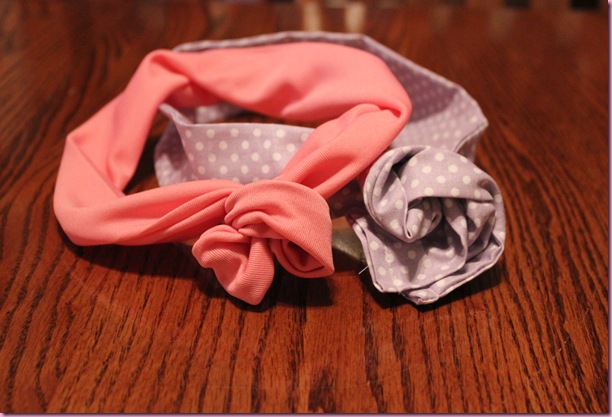 What you'll need:

Jewelry wire-I used 22 gauge, Fabric- You can use any fabric, but I went with a soft and light material, Scissors/Wire cutter, Sewing supplies.
I decided to use a sewing machine to speed things along, though a needle and thread works just fine.
Step 1: measure the length you'd like your headband to be and cut the fabric. Mine wraps around my entire head with about 3 inches of material to spare on each end.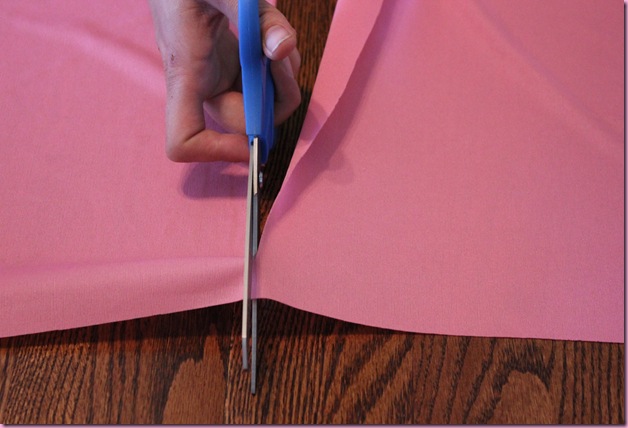 Step 2: Fold your fabric to the width you'd like the headband to be and cut the excess fabric (keep in mind you'll need about ¼ of an inch for the seam). At this point, I ironed the strip flat so it was easier to work with.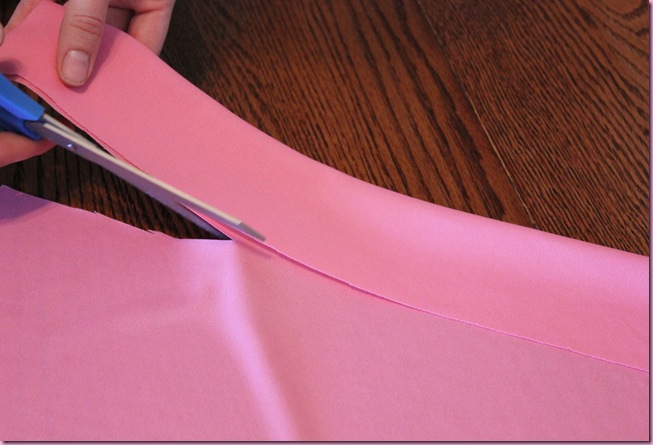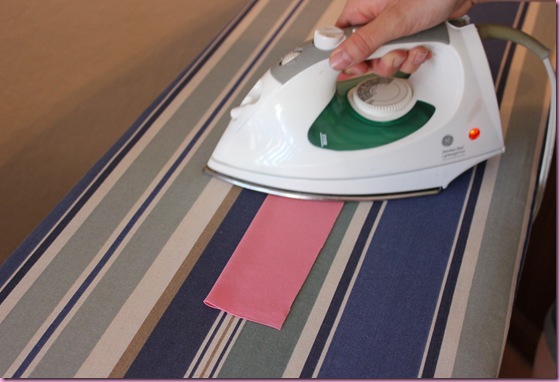 Step 3: Sew the open sides together, from end to end. This will create somewhat of a fabric tube. If your fabric has print on only one side, sew the tube print side in.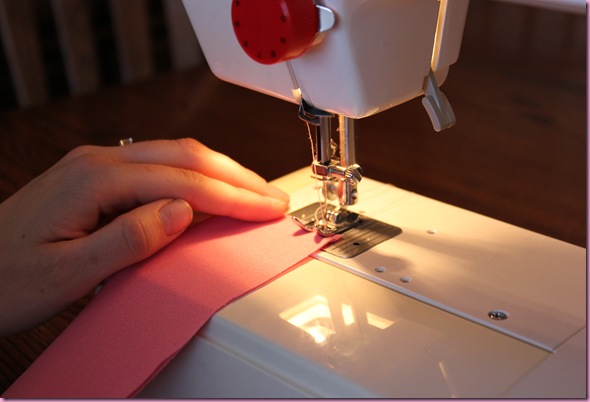 Step 4: Fasten a safety pin to the end of your fabric tube (but only through one side of the fabric) and feed the pin through so your headband is turned print side out. Iron the tube flat again so it's easier to work with.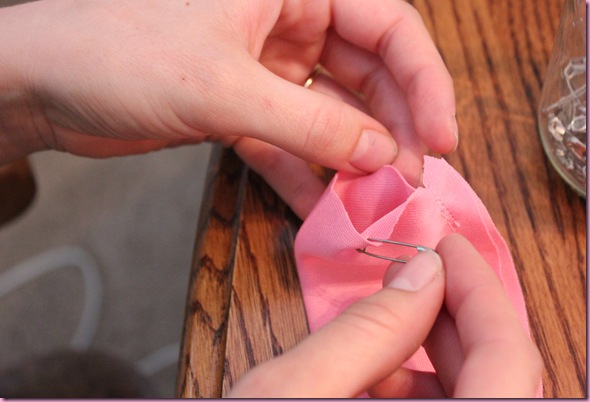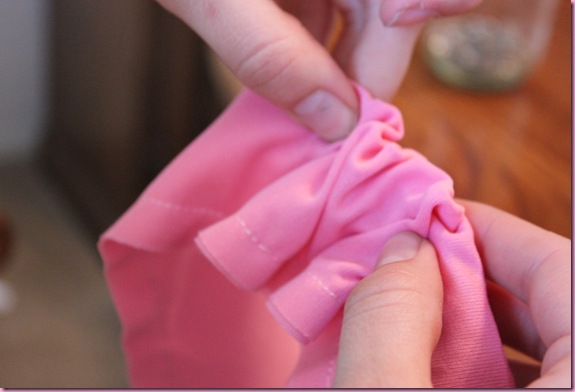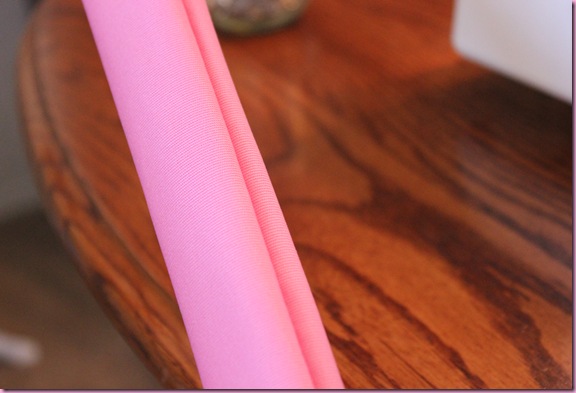 Step 5: Take your wire and loop the end, and make sure the wire isn't poking out anywhere. Measure the wire to the length of the headband. Cut with the wire cutters and loop the second end as well.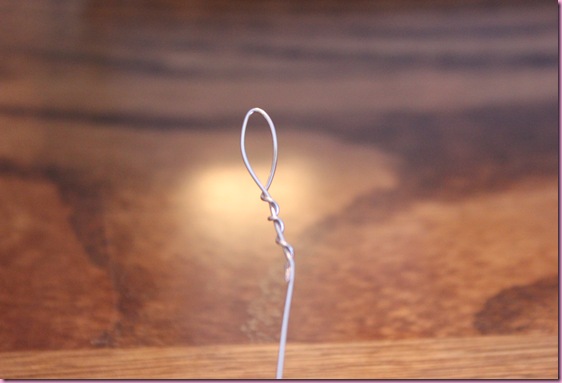 Step 6: Feed the wire through the tube and sew the ends one at a time. Be sure you're sewing the wire loop into the fabric. If the wire isn't secure, it'll be much harder to wear the headband. I used two pins to secure the loop while I sewed it.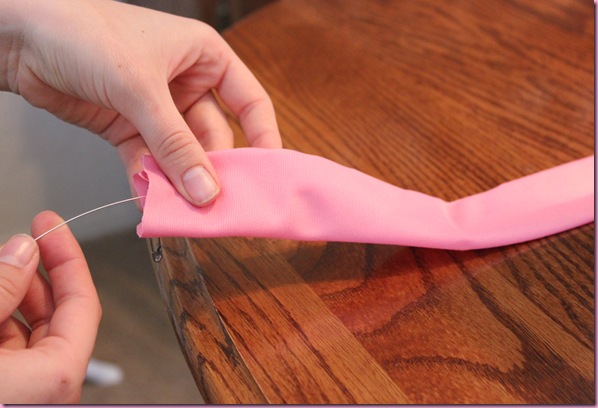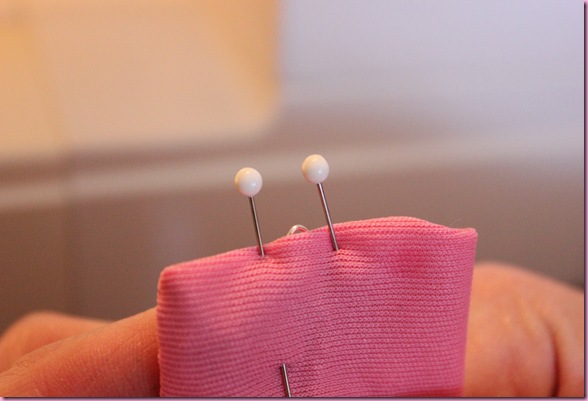 Step 7: Style and wear! Pair it with a dress and wedges on Easter Sunday, or wear it on the weekends with your favorite tee.

Thanks for reading and please leave me a link if you decide to make your own. I'd love to see how they turn out!