As glorious as fall colors may be, they can sometimes seem a little dull without a pop of color. I set out the other day to buy a necklace that would give me a pretty pop, but had no luck! Bright colors are slowly being phased out of stores as the season changes so I decided to go ahead and create my own color pop necklace.
You'll only need a couple of supplies to recreate this look! Here's what I used: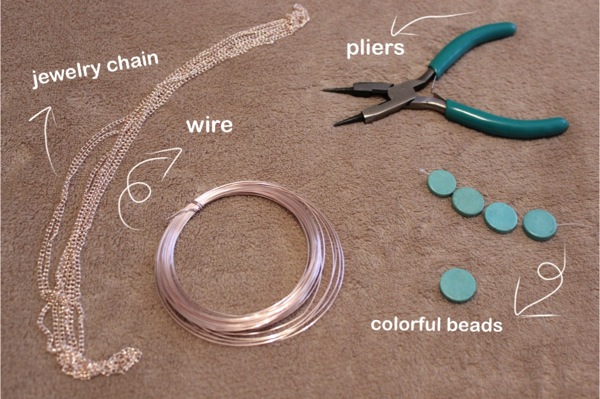 I already had the jewelry wire and the cutters/pliers but both items can be found for a pretty low price at Michaels. The jewelry chain was $3, but I splurged on the beads because I loved the color (I think they were $6 ot $7). The supplies I bought would definitely be enough for two necklaces!
Measure how long or short you'd like your necklace to be and cut the chain to that length. Trim a piece of wire long enough to fit the beads and thread them on. Make sure to leave a couple of inches on either side so you have some wire to wrap around and secure.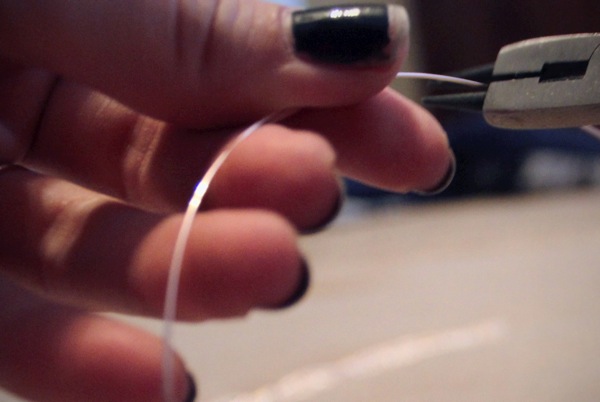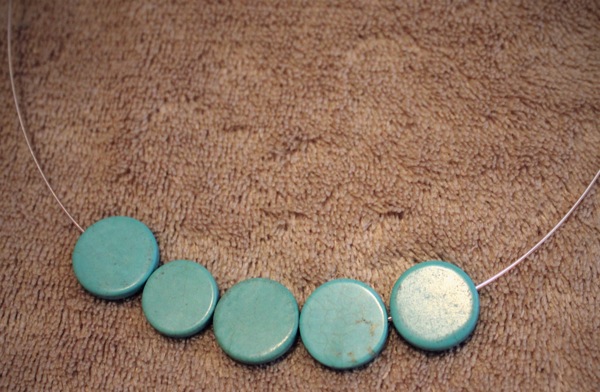 Thread your wire through the last link on the chain, and do your best to wrap the wire until it's secure. Trim the excess wire. I clamped down the wire so it wouldn't poke out anymore. (See below for an example)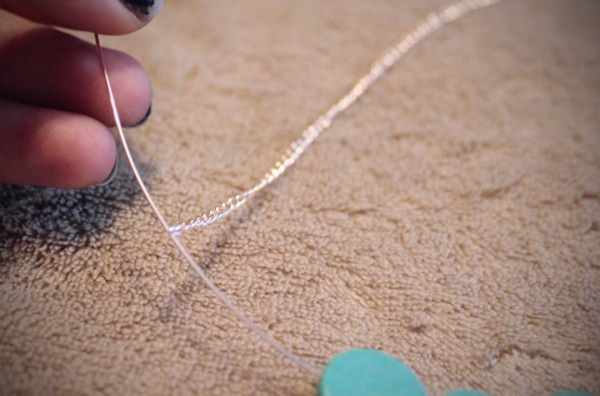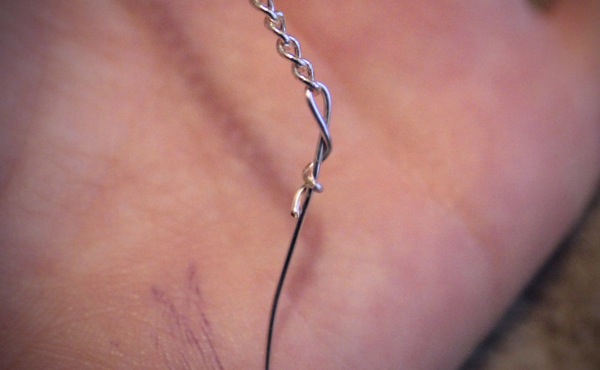 Repeat on the other side, and trim any wires that may be poking out. The best thing about this DIY, and all of my DIYs for that matter, is that they don't have to look perfect! This is definitely not store quality, but it's exactly what I needed to liven up my fall wardrobe. You can even use string and knots if that works better for you!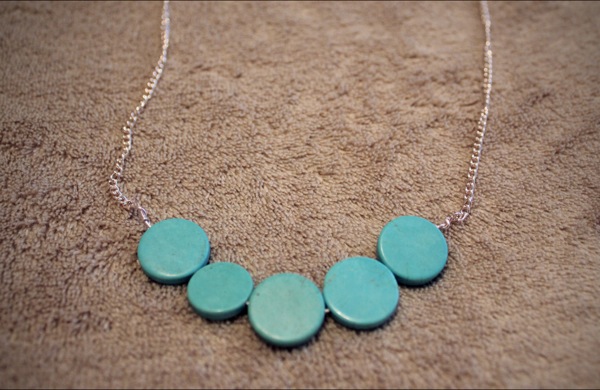 The finished product: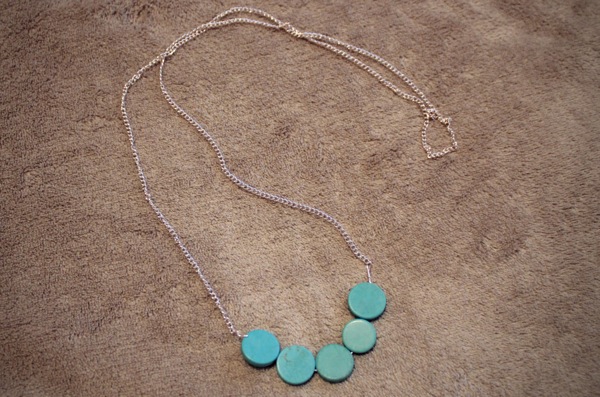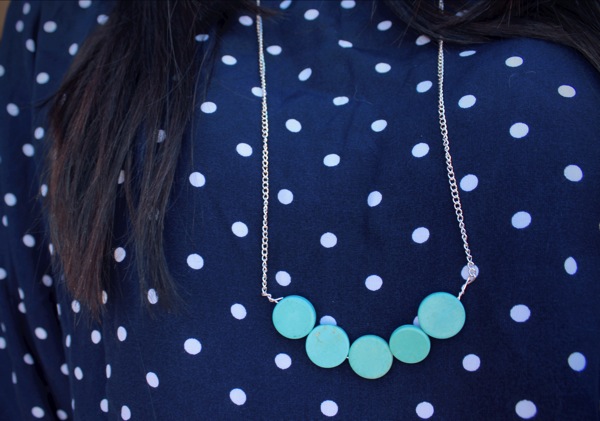 What do you do to liven up the warm colors of fall?
Xo-Meg