It's not quite full-blown summer here in Tucson, but with 90 degrees in this week's forecast I figured I'd share one of my favorite staples for warmer weather – cutoffs. They are simple, and CHEAP. This tutorial is very easy and requires zero sewing.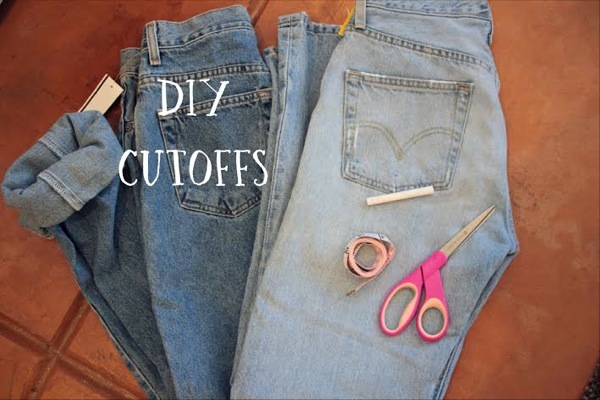 First, you need to find jeans to transform. The best place to find a pair is your nearest THRIFT STORE. Hunting for the right denim at a thrift store can be difficult but all you need to worry about is how they look from the waist to mid thigh. NOTE: skinny jeans don't tend to fit well as shorts since they are tight through the thigh. I prefer a looser, straight leg pair and extra bonus if they are vintage Levi's!
Get a ruler or a tape measure and measure the inseam of your favorite pair of shorts. This will likely be a good length for your shorts. I will typically do 4" so I have the option to roll them, but for these two I did 3".  Anything shorter gets a little…"cheeky" but to each his own!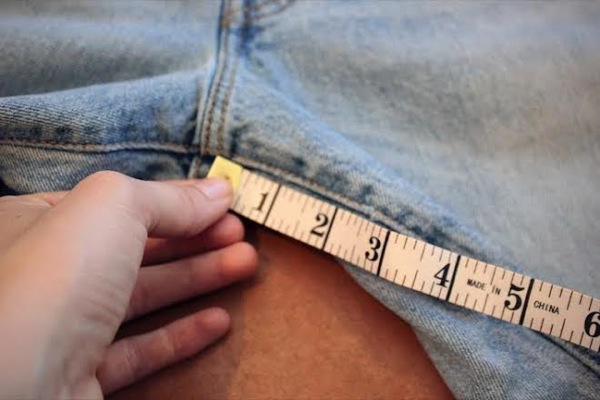 Mark the length with a piece of chalk and using your ruler/tape measure and draw a chalk line to mark where you'll cut. I usually angle the chalk line slightly up, so the cutoff line isn't completely straight across.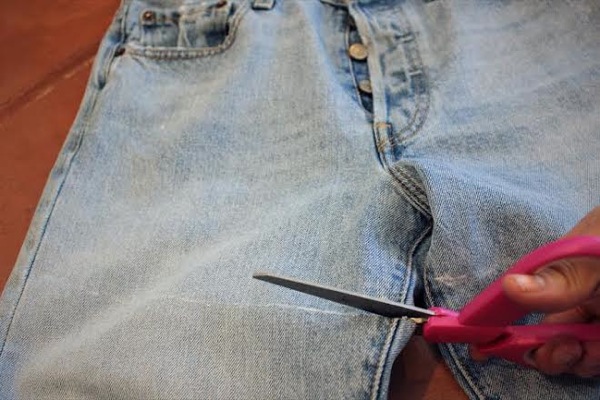 Now you cut. Use sharp scissors!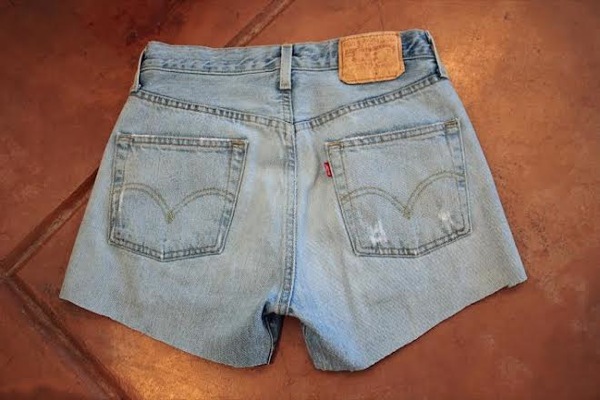 Your shorts will look like this and after a couple of washes the ends will fray and give you a really nice distressed look.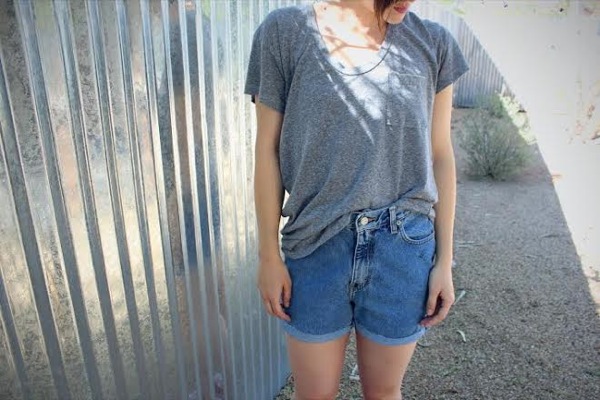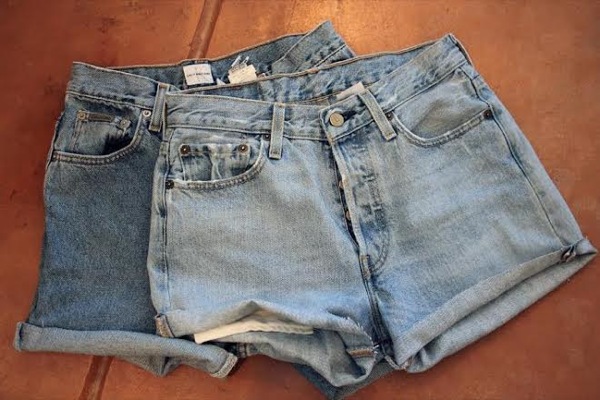 That's about it! Enjoy, and let me know if you give this DIY a try!
Xo-
Meg