Hi friends! How was your day?
Mine was pretty bueno- lots of errands
ditching spin (there was a sub and I gave her a chance for 10 minutes before leaving. I felt horrible being "the person who leaves" but I wasn't going to enjoy it)
walking on base instead and
lunch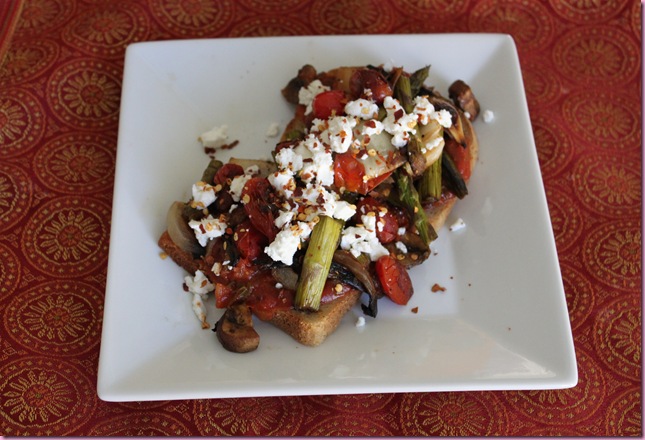 made possible by grilled veggie leftovers and a hefty amount of goat cheese 🙂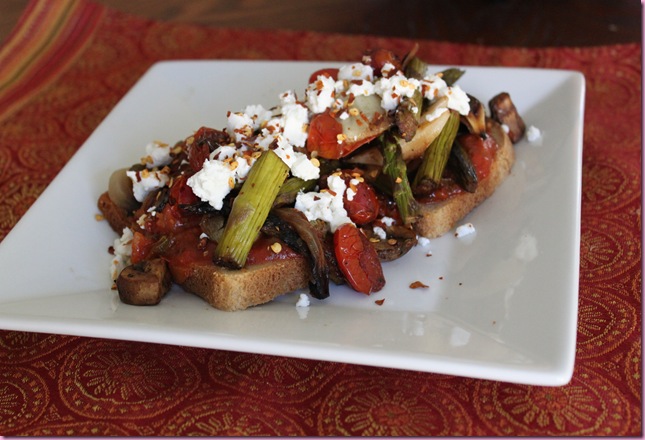 All I did was heat up two slices of brown rice bread, top with marinara, grilled veggies, goat cheese and lots of red chili flakes.
I thought I'd share with you my weird pizza-eating, bread-related quirk: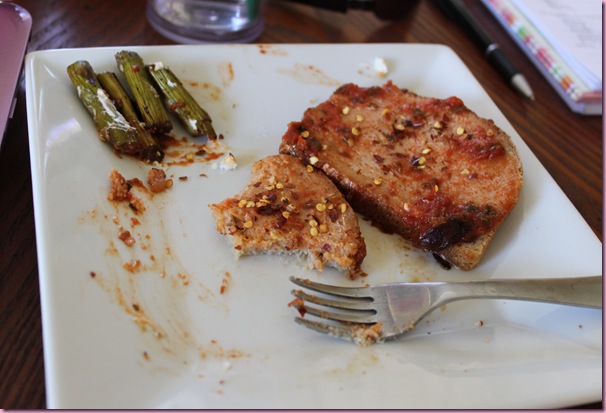 Whenever I eat something that is served on bread (wrap, pizza, sandwich), I eat everything else first, and then the bread. It's my favorite part, so I save it for last 😉
I also eat with small forks since I'm pretty sure our *normal* set of forks were made for giants.
Snacks were nothing too cray cray: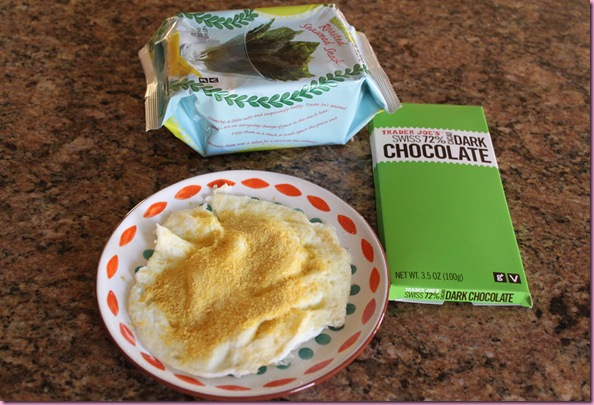 but I did get in a beastly weights workout.
1) Warm-up 10 minutes
2) Assisted dips
3) Back extensions
4) Cable chest fly
5) Cable tricep pressdown
6) Single leg squat
7) Incline bench concentration curls
8) Lateral raises
9) Leg burner using the playground ball:

[It looks so innocent and whimsical. Totally not]

Place the ball in between your knees: (TWSS?)

Lightly holding onto a ballet bar, or back of a chair, come up onto your toes (heels off the ground) and sit back into a squat

Make sure your chest stays lifted, and don't let your knees extend past your toes (so that means booty BACK)

Come back up (stay on your toes) and back down into a squat 15 times

Next, hold the squat and pulse 15 times

Then, using your inner thighs, squeeze the ball like you want to pop it 15 times
After 3 sets of this Physique 57-style move, it was a lovely burn 😉 [Don't have a playground ball? A small pillow works well, or a balloon which I've actually tried.. and popped. It hurt.]
Time to make some dinner!
See ya in the morning <3
xoxo
Gina
Heads up: Facebook giveaway this week! It's a good one 😀