family din + Easter basket goodies
Hi friends! Happy Monday! How was the weekend? I hope you had a great one. It was a girls' weekend over here since the Pilot was finishing up a 6-day trip. We had pizza and movie night (Yes Day was super cute), P had a soccer game, BarreU started (!),
I organized our mess of a pantry,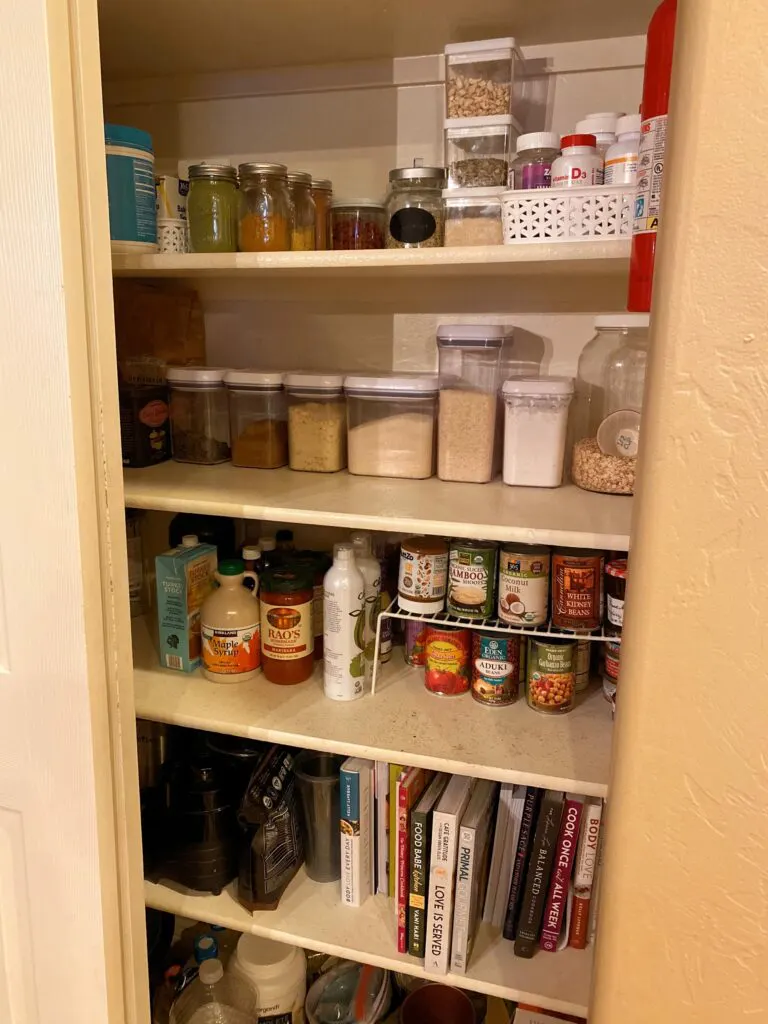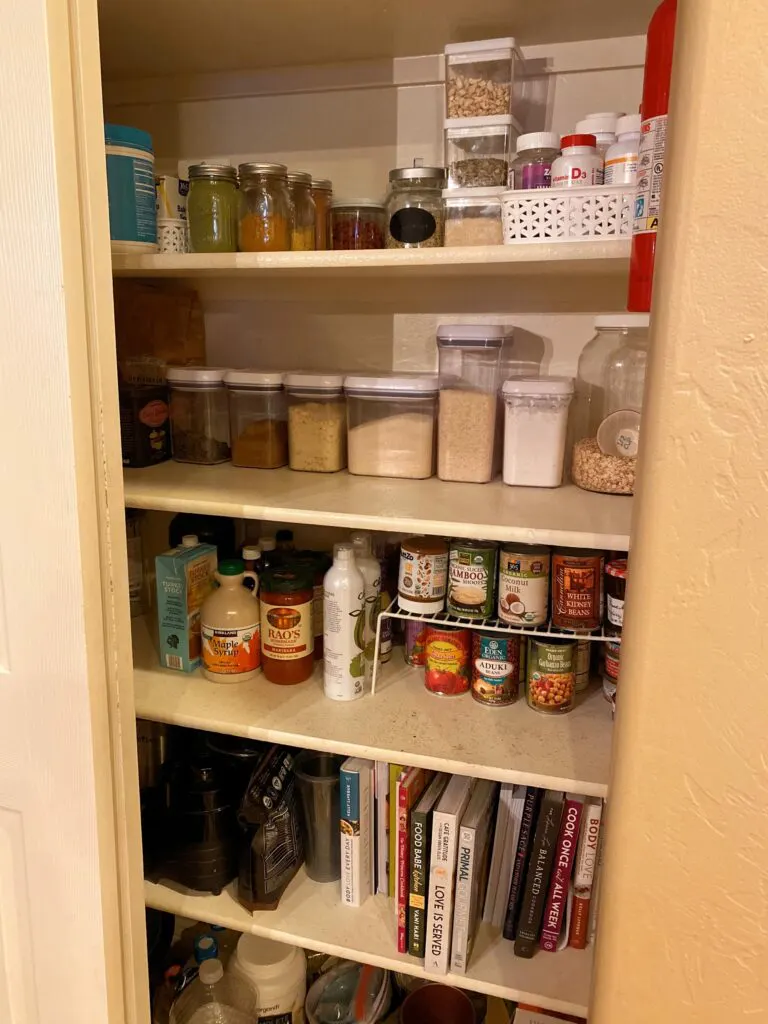 we made this awesome rainbow cake,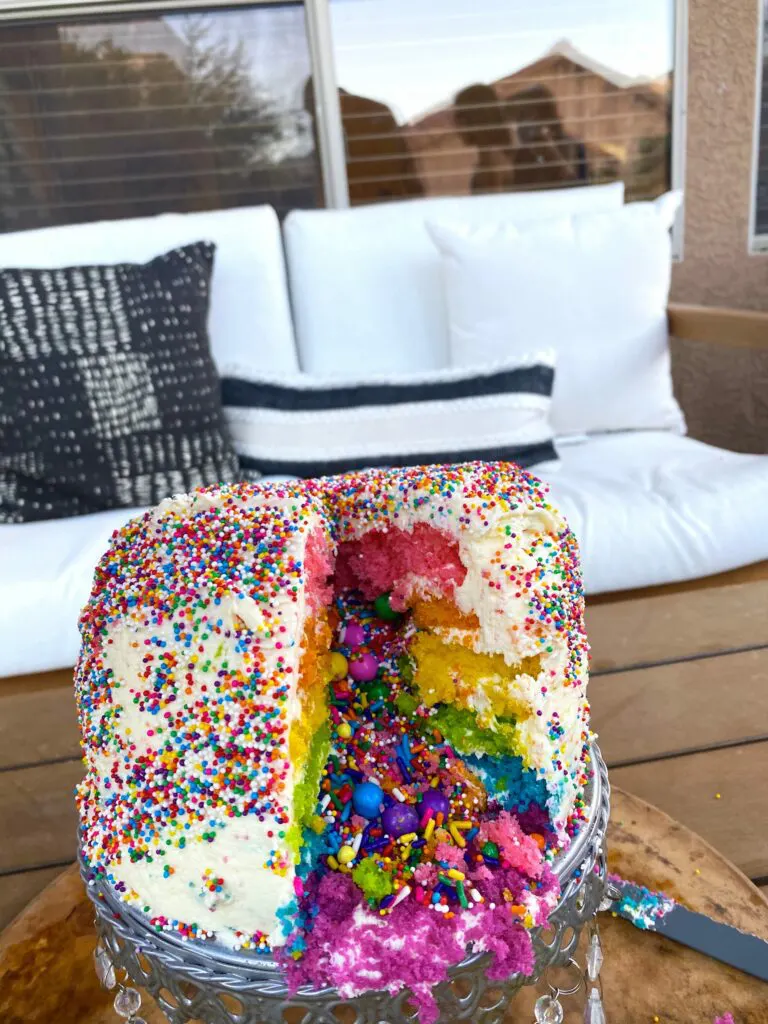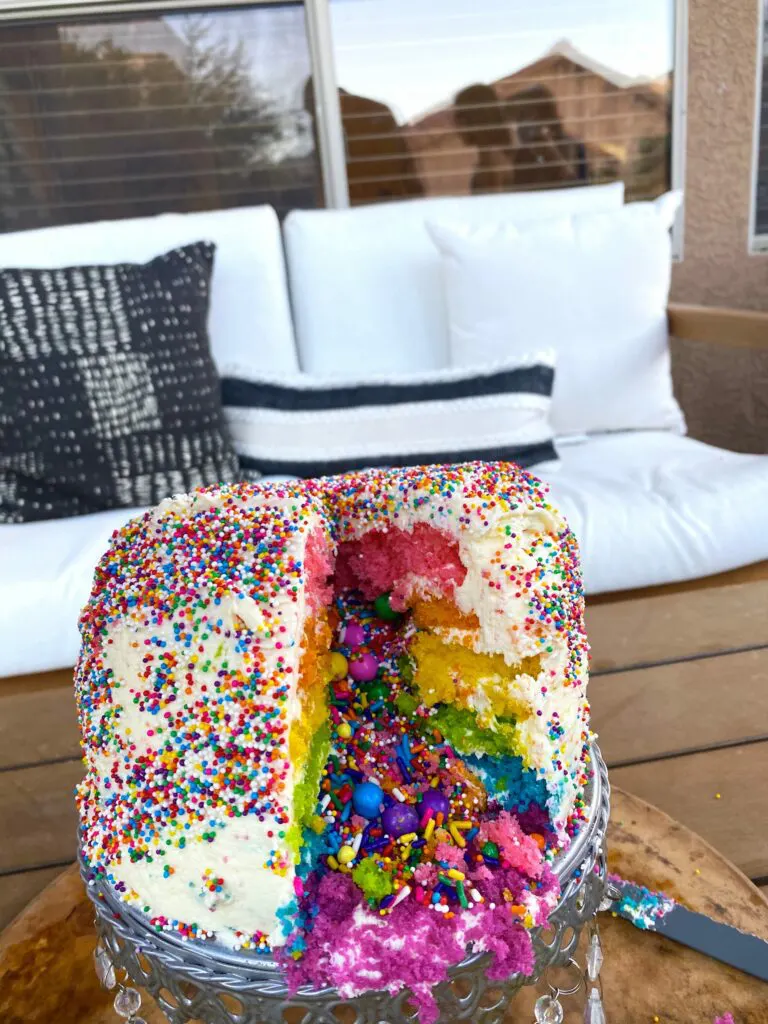 and when the Pilot got home on Sunday evening, the fam was here for dinner! Madre, nana, Trevor, Paul, and Nova (Trev's sweet baby husky puppy) all came over to grill.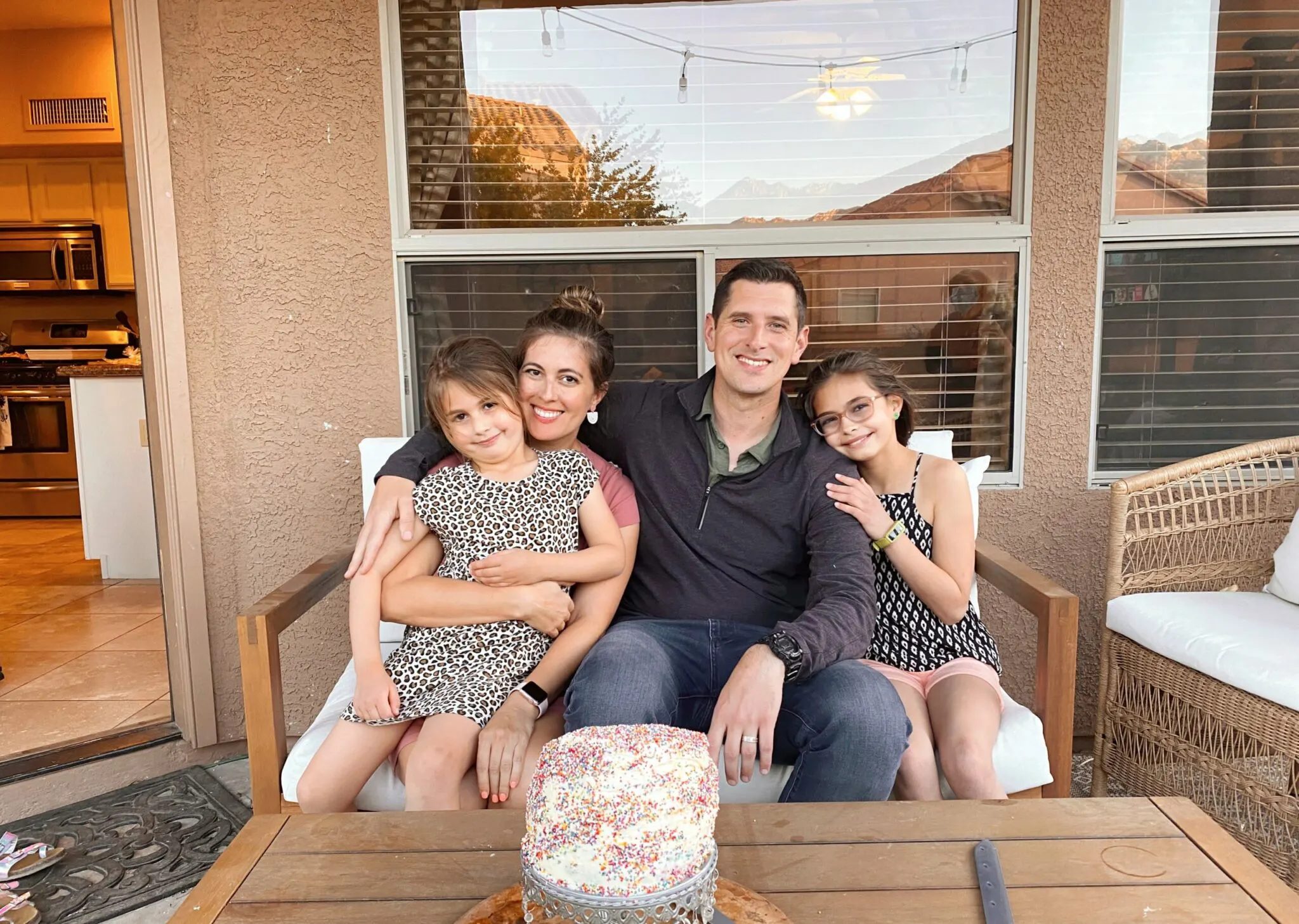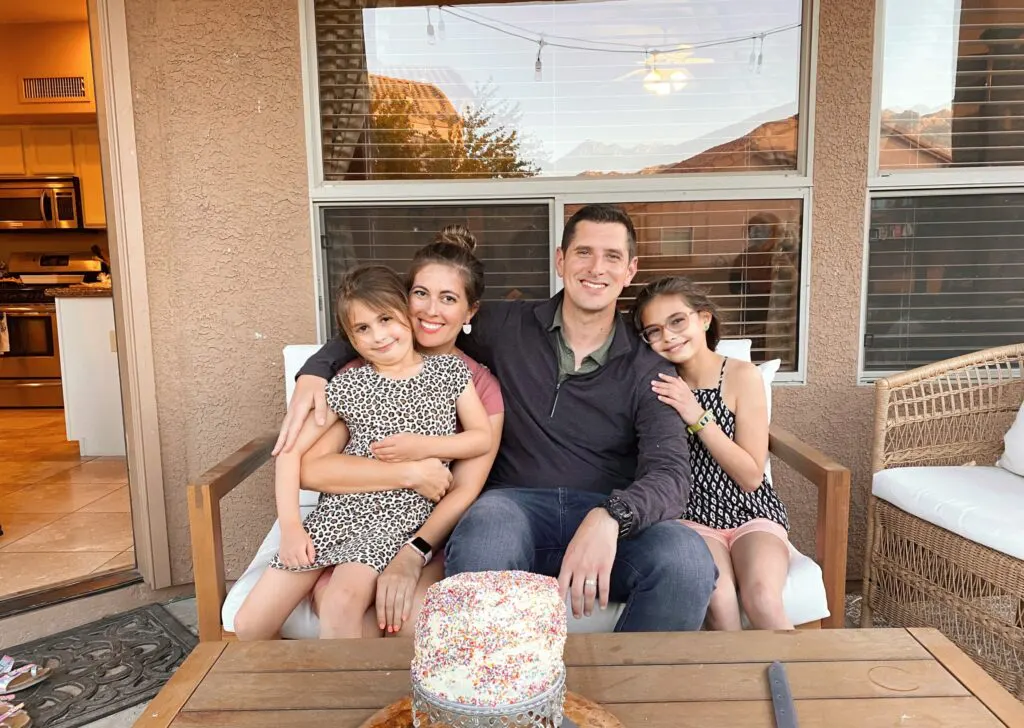 Madre grilled a ton of steak and chicken sausages, and I made French fries, maple roasted Brussels sprouts, and we also snacked on brownies, chips, hummus and veggies, and the above rainbow cake. She also brought salsa and tortillas to make tacos with the steak. We enjoyed dinner chatting in the backyard while the girls had a dance party, and then brought out the jumping castle at the end of the night. It was the perfect way to cap off the weekend and I'm feeling refreshed for the week ahead.
I can't even believe that Easter is next weekend! I feel like the past year has taken forever but also gone by in a blur. It was just LAST Easter and here we are again. If you don't have your menu planned yet, definitely add Nana's famous egg casserole to the mix! It's the best ever.
I've kind of been slacking on the preparation front this year and haven't planned too much. I'd love to hear about your fave Easter basket stuffers!
We always do new sandals and swimsuits (they're getting these Birks and these suits this year), and I'll add a couple of small toys and their favorite candies.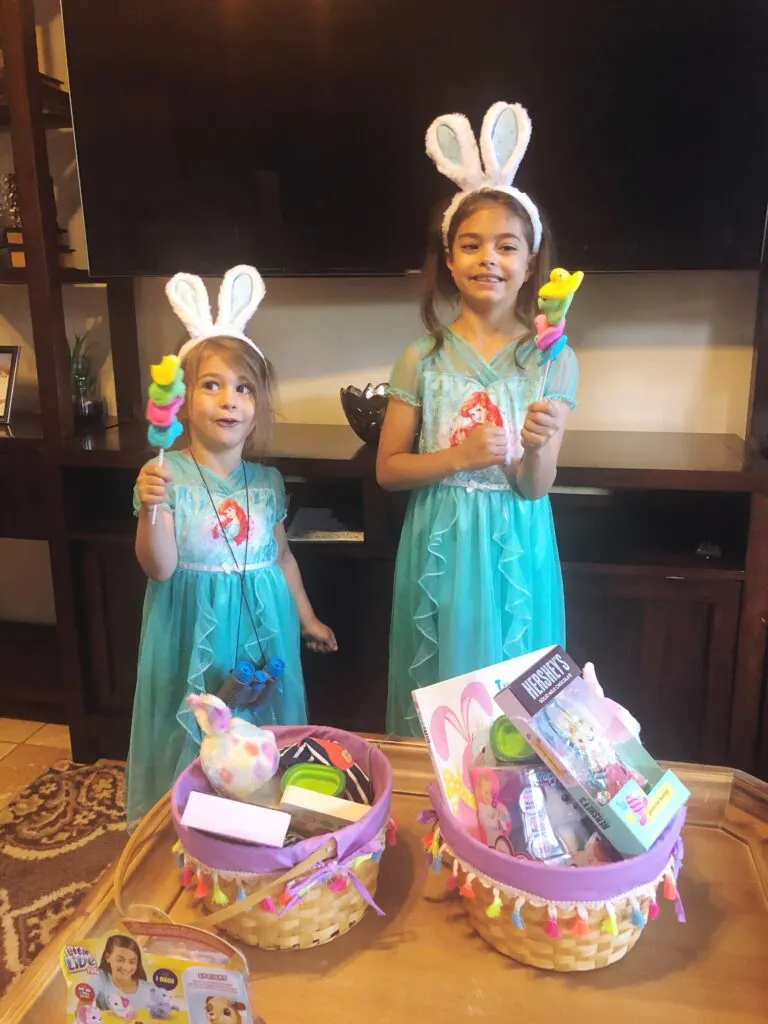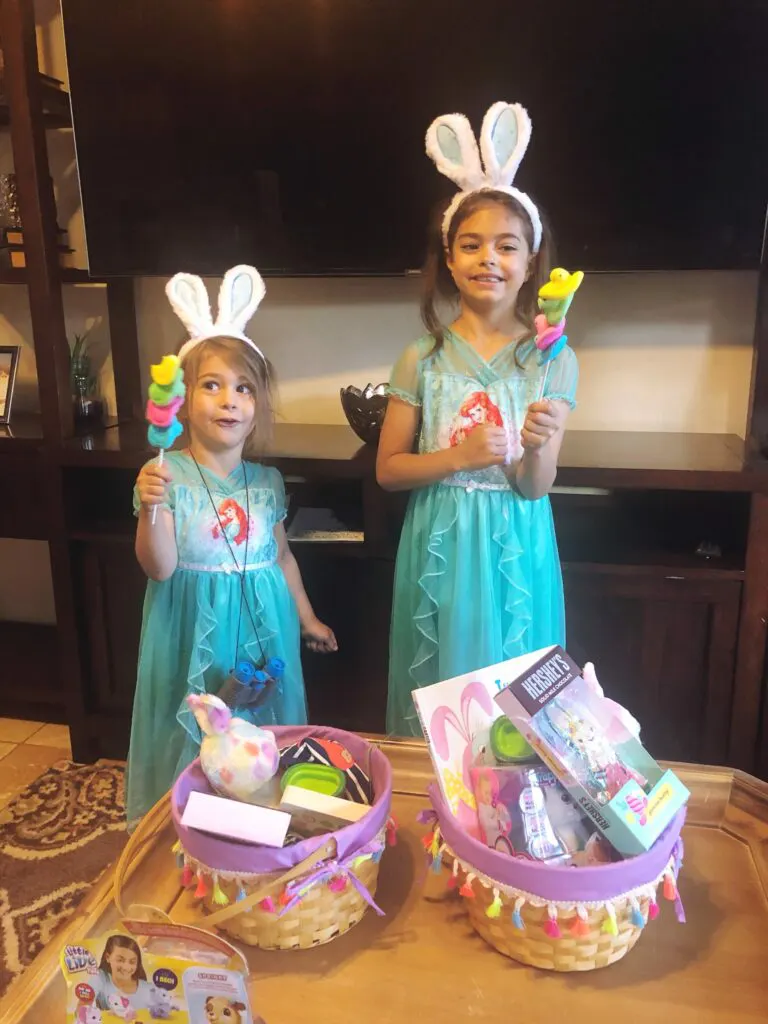 (We're all on team Peeps over here.)
Some more ideas:
– These name bracelets (I got the girls these for Christmas and they're adorable.)
– Bubbles
– Sidewalk chalk
– Little dolls or Legos
– LOLs (why do these love these so much?!)
Any fun Easter basket ideas? Any spring traditions you like to do with your fam? Anyone else feeling the spring cleaning bug? I feel like I finally have a chance to empty out the closets and organize ALL THE THINGS.
I hope you have a happy Monday and I'll see ya in the am with a new workout!
xo
Gina