It's so hard to believe that we're getting to the finish line (or starting line…)!
I'm starting to get nervous/anxious/excited, especially since I've been having some intense Braxton-Hicks contractions. They start in my stomach, which starts to cramp and becomes rock hard, and move all the way back to the base of my spine. I have a pretty high pain tolerance (which I didn't know I had until I had Liv haha) and some of these have taken my breath away. I talked to the midwife last night, and she said it's common with consequent pregnancies as the baby sits lower in the pelvis. She told me to take a warm bath, some extra strength Tylenol, stretch (cat/cow, hip circles), and call her if it got worse. It's more prevalent at night, and wakes me up fairly often. I haven't been sleeping much between the contractions and miss Liv, who is still coming into our room multiple times a night. (It's great if she falls back asleep, but lately, she's been a bit of a wiggle worm.) It's all a warmup for the sleepless nights to come, right?
Fingers crossed that the chiropractor can help make things a little more comfortable. I feel like baby has NO more room, and is trying to escape through my belly button.
Speaking of bellies, let us talk about snacks.
During my pregnancy, per usual, I've had a lot of interesting cravings. Certain things have sounded fantastic at times, terrible at others, and one constant through it all: PIE.
Nothing makes me scary happy right now like my very own little pie.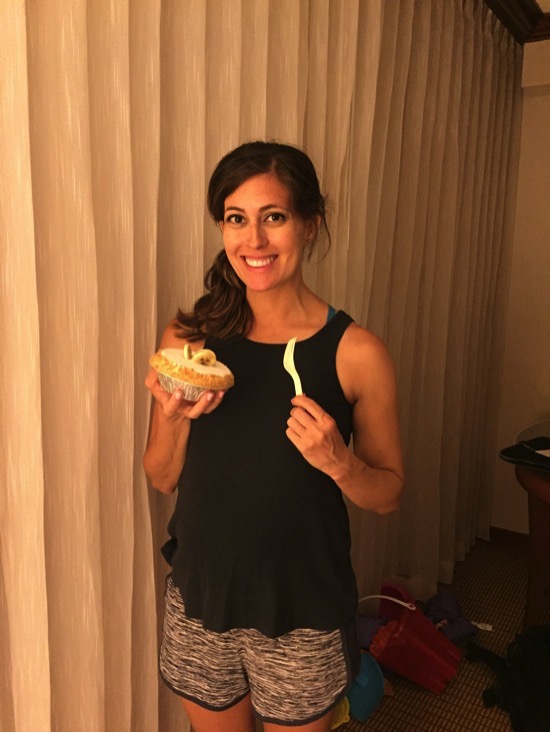 Something else I've had to stick with: constant snacking throughout the day. During my first trimester, snacking relieved some of my morning (= all day) sickness, and into the second and third trimesters, I've needed to stay on top of frequent small meals to keep my blood sugar stable. If I haven't had a snack in a while, I'll start to get dizzy, which is no bueno, especially in the crazy heat we've been experiencing.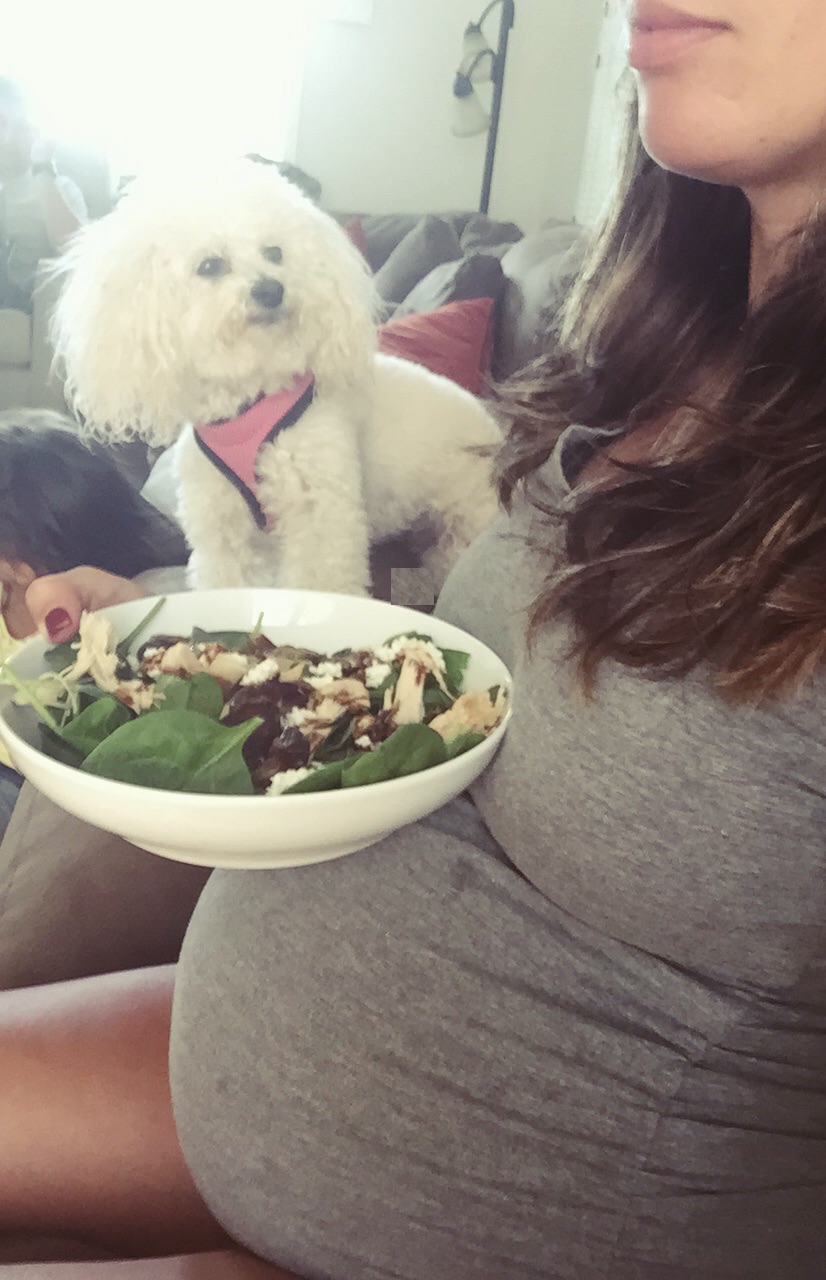 I'm a huge believer of indulging in cravings, especially when it seems like you have no control over them, and keeping moderation in mind as much as possible. Usually if I satisfy what I'm hankering for, I'm more likely to eat a reasonably-sized serving. It's when things become "off limits" that they increase tenfold in desirability. That being said, I also like to think about why I'm craving a certain thing, and see if I can fill the void with a healthier option to get in some nutrition, and also because I feel so much more energized afterwards. (Instead of crawling into my pie/carb coma, which has definitely happened many times this pregnancy haha.)
I thought I'd share some of my favorite healthy snacks in case fellow preg mamas are looking for new ideas. I think many of us are dealing with cravings, aversions, and still trying to sneak some nutrition in there. They're categorized into the most important categories: sweets, salty, and greasy. 🙂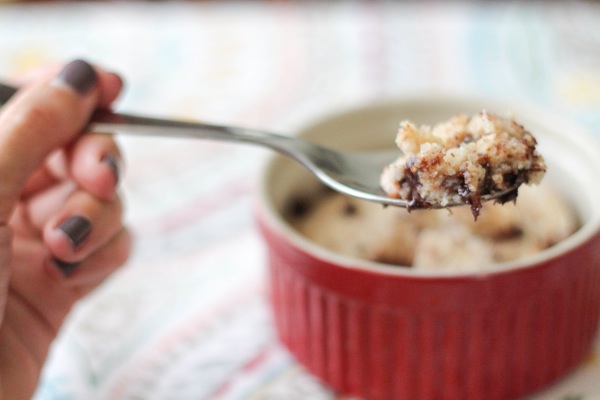 Sweet
-Piece of toast with almond butter, sliced apples and cinnamon with a drizzle of honey
-Two dates stuffed with almond butter
-Trail mix with chocolate chips
-"Baked" apple with chocolate chips and cinnamon. Just place a chopped apple in a glass bowl, sprinkle cinnamon on top, and let Chef Mike (aka the microwave) handle the rest. 2 minutes, then stir in some chocolate chips.
-Greek yogurt (I love the goat's Greek) with berries and honey
-Cereal. During this pregnancy, I've gone crazy for the brown rice crispies with berries and almond milk.
-Berry smoothie. A cup of almond milk, 1/2 cup frozen berries, 1/2 banana, handful of spinach, tablespoon of chia seeds of hemp seeds, and a date. I'll occasionally add protein powder, but nothing tastes great to me since I haven't been drinking Shakeology.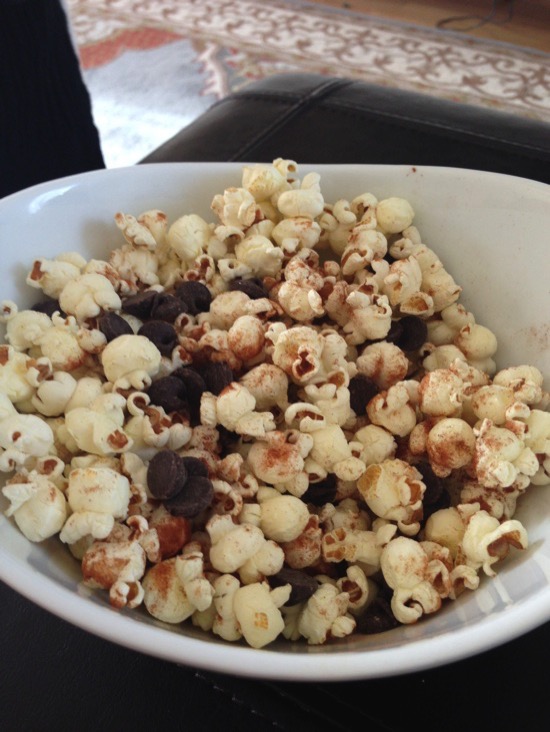 Salty
-Air-popped popcorn with butter and sea salt
-Seaweed snacks
-Chips and salsa or guacamole
-Scrambled eggs with toast and salsa
-Healthier chip options, like sweet potato chips, or tortilla chips with reduced salt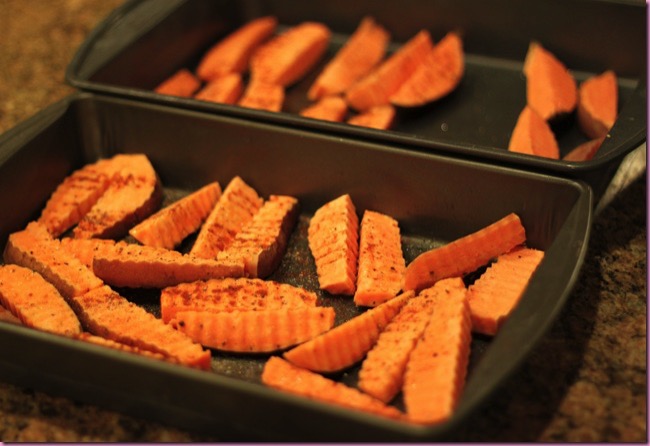 Greasy
-Cheesy pizza toast. Make your favorite piece of toast and top with marinara sauce, crumbled goat cheese and fresh basil
-Baked potato with butter, chives and Greek yogurt
-Baked sweet potato fries or butternut squash fries with ketchup
-Bagel with cream cheese. Bagels. What preggo dreams are made of.
-BLAT (turkey bacon, lettuce, avocado, tomato) on a slice of toast or wrap
-Sweet potato nachos. Thinly slice sweet potatoes and season with olive oil and sea salt before baking. Top with black beans, plain Greek yogurt, salsa, and/or guacamole.
What was your #1 pregnancy craving?? With Liv, it was all about salt and vinegar chips, and with #2, it's soft pretzels, though pie is a close second.
Did anyone else (or is anyone else) experiencing Braxton Hicks? I don't remember them being this intense last time. We have our last ultrasound appointment this Friday, and I can't wait to see how little miss is growing!
xoxo
Gina